If you've ever had a swimming pool in your backyard, you already know it's more than just a place to take a dip. It's where the magic of summer family fun happens: evenings filled with laughter, milestone moments like a child's first swim, lively water polo matches, or even tranquil afternoons spent with a book and a drink by your side.
Let's explore 6 ideas to create a pool area brimming with safety, function, and visual appeal.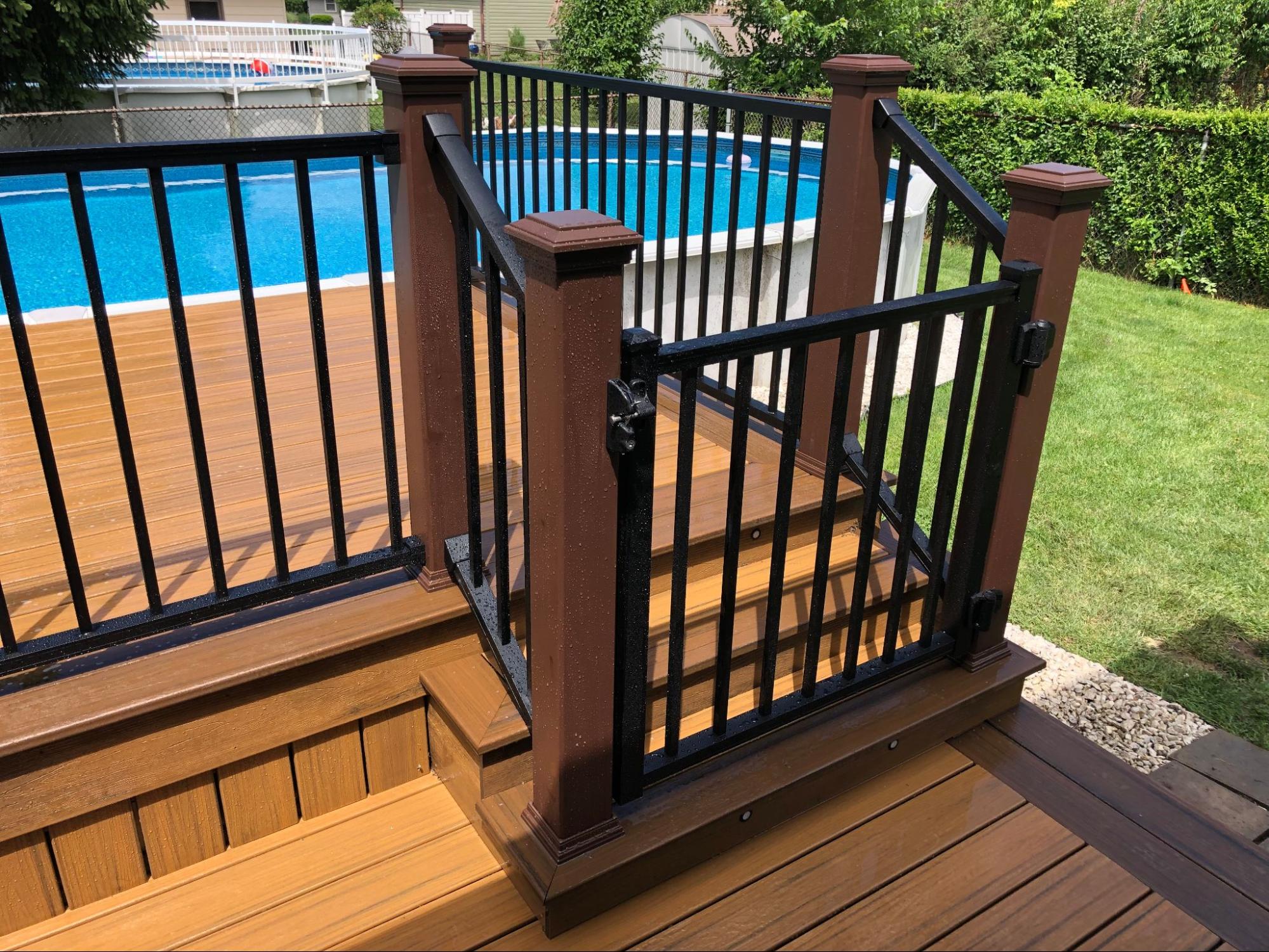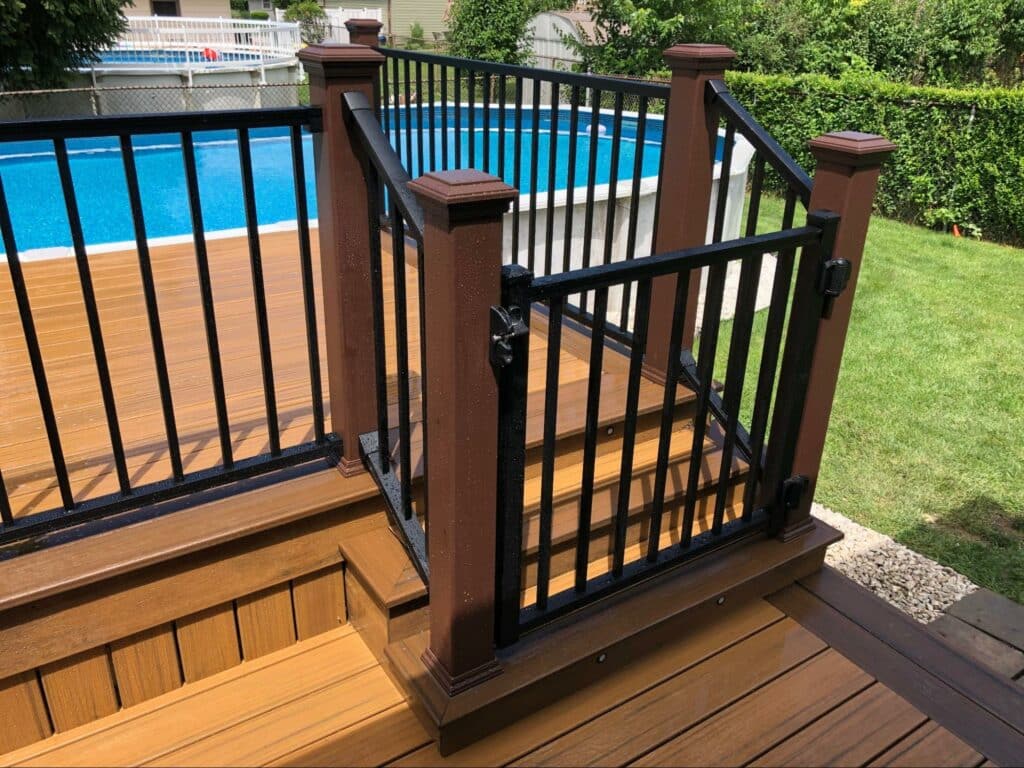 Gates are essential, especially if you have children or pets. Incorporating gates in your pool deck design provides an added layer of safety by providing controlled access.
Visually speaking, gates matter a lot. They add to the deck's appearance and can play a key role in the first impression. To ensure aesthetic harmony, selecting gate colors and materials that align with your deck railings and decking is important.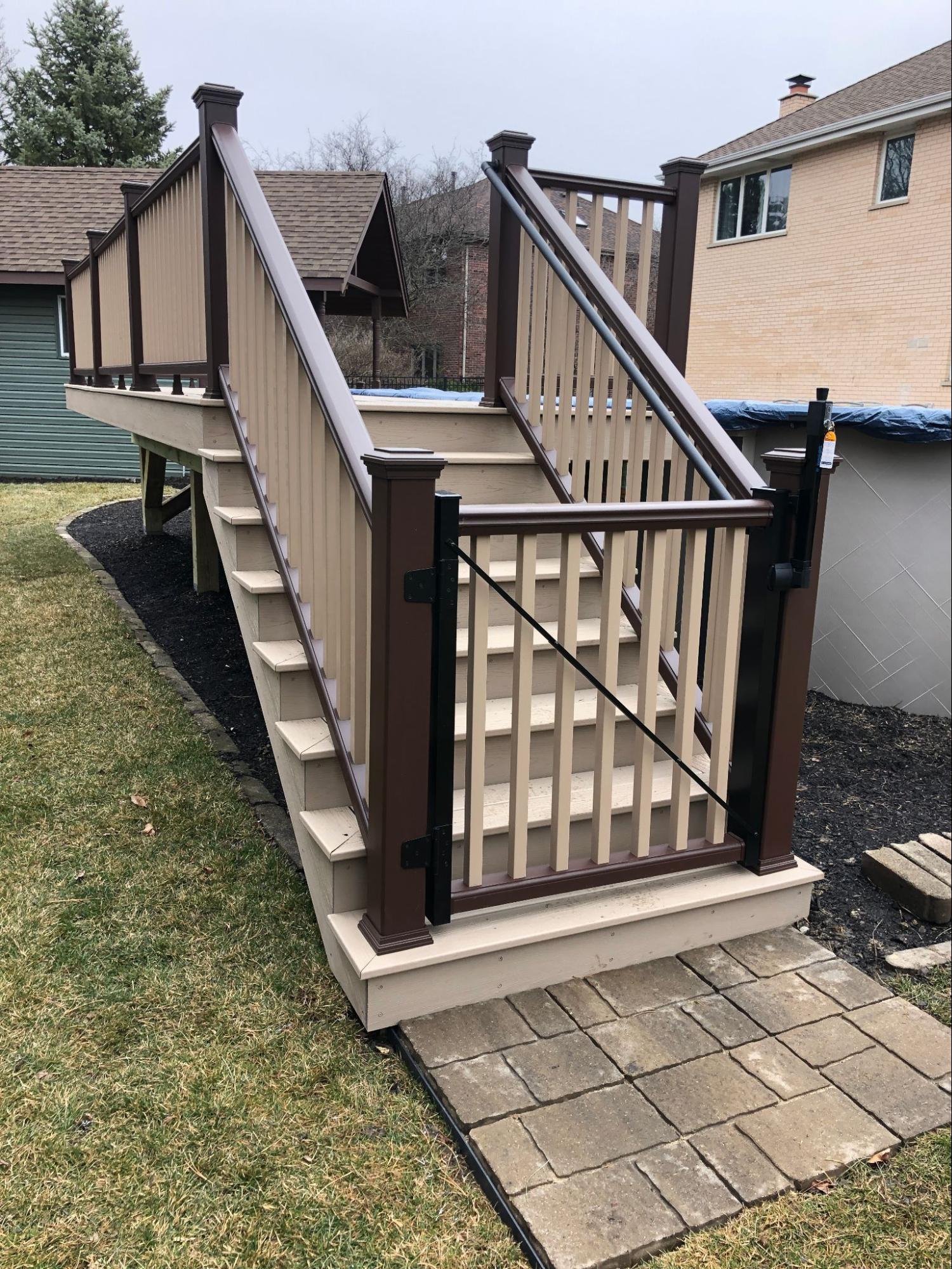 Accessibility should never be compromised when it comes to your pool deck. Especially with pool decks, surfaces can often become slippery.
For that reason, we often recommend including ADA handrails. These sturdy handrails provide essential support and stability for everyone, reducing the risk of pool-related accidents.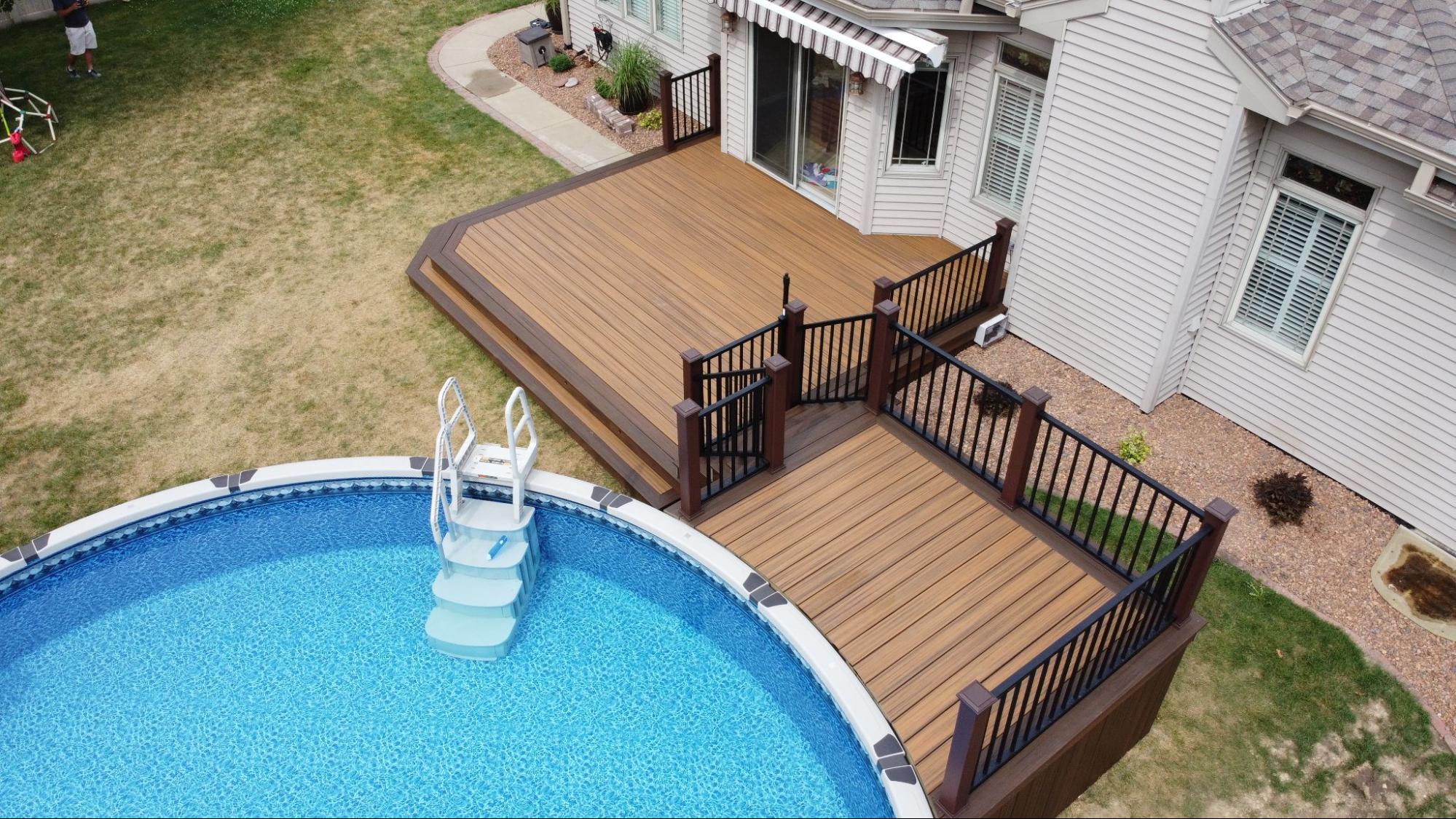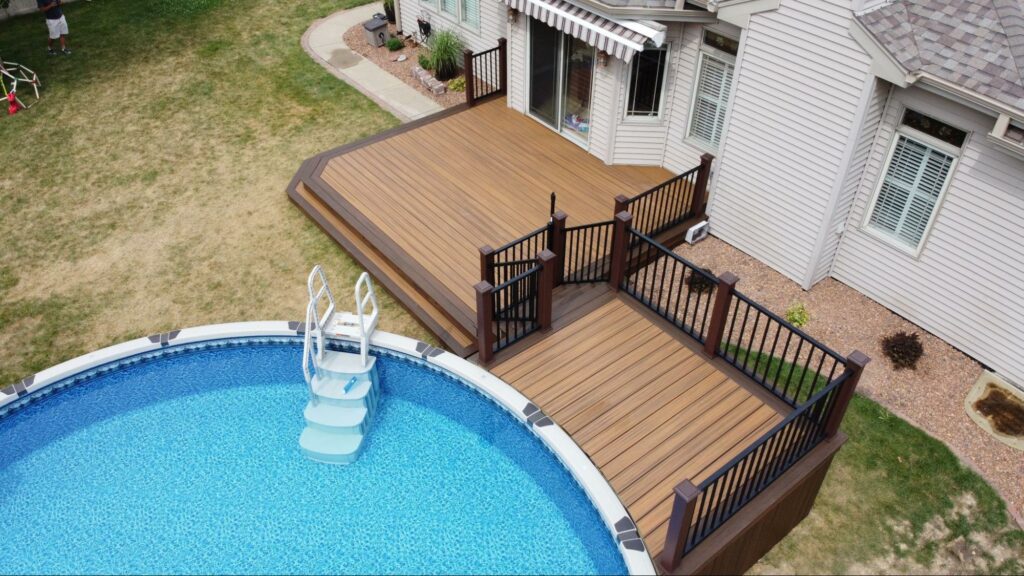 A deck with multiple levels can create a seamless transition from your home to your above-ground pool. These tiered decks can either ascend or descend based on the layout of your backyard. The beauty of these designs is that the levels can be adjusted according to the landscape.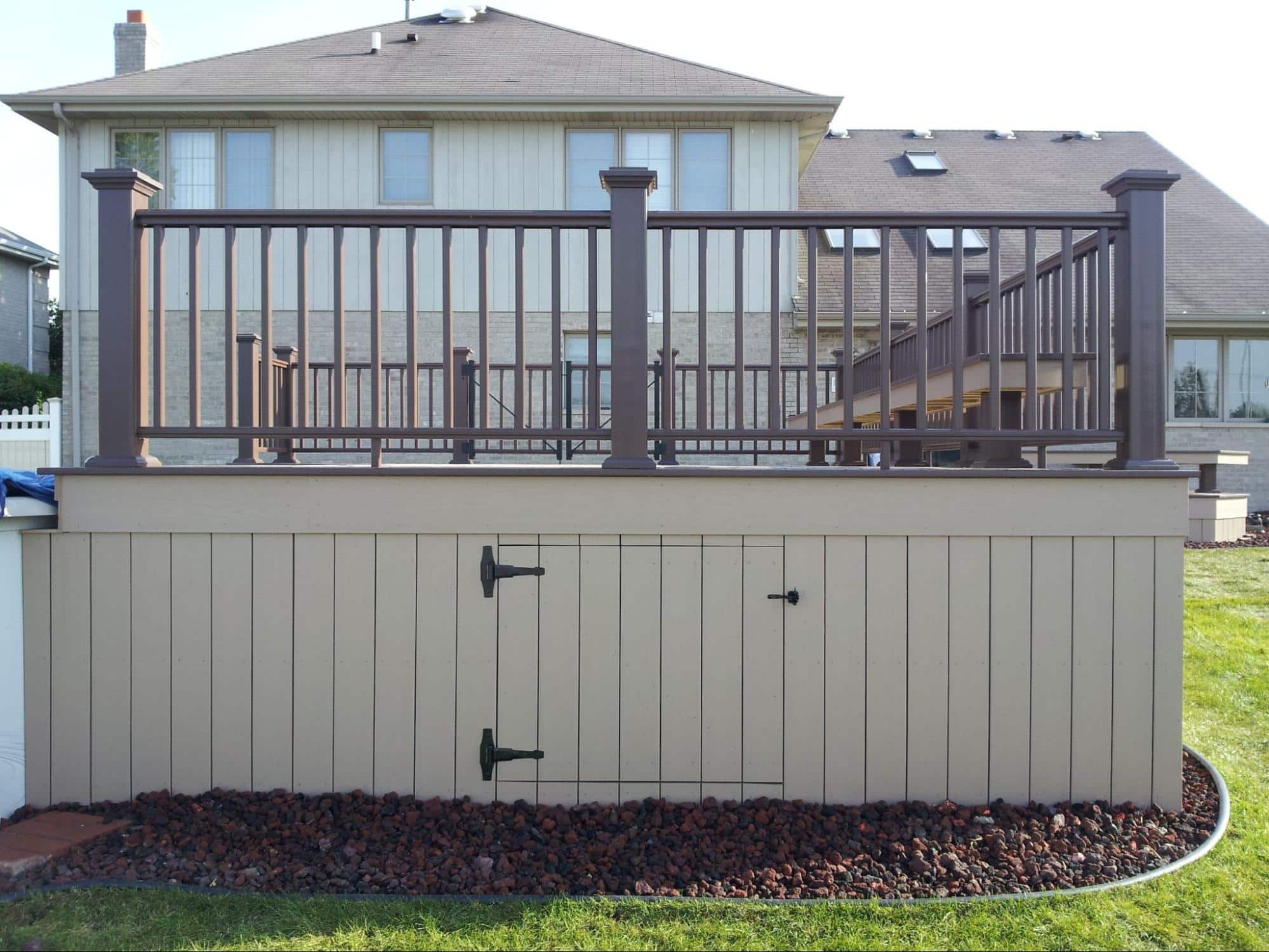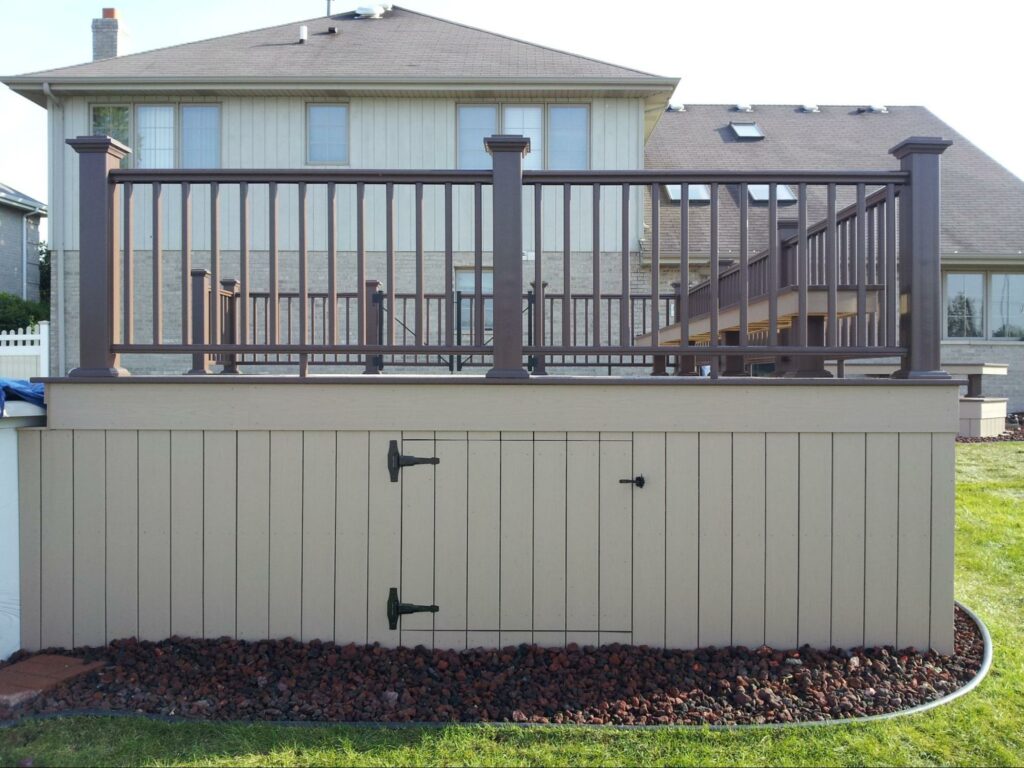 Storage areas in your pool deck design provide a convenient space for storing pool toys, cleaning equipment, or a lawnmower. These storage areas can be camouflaged to blend seamlessly with your deck, ensuring a clean and uncluttered look.
5. Curved Picture Frame Border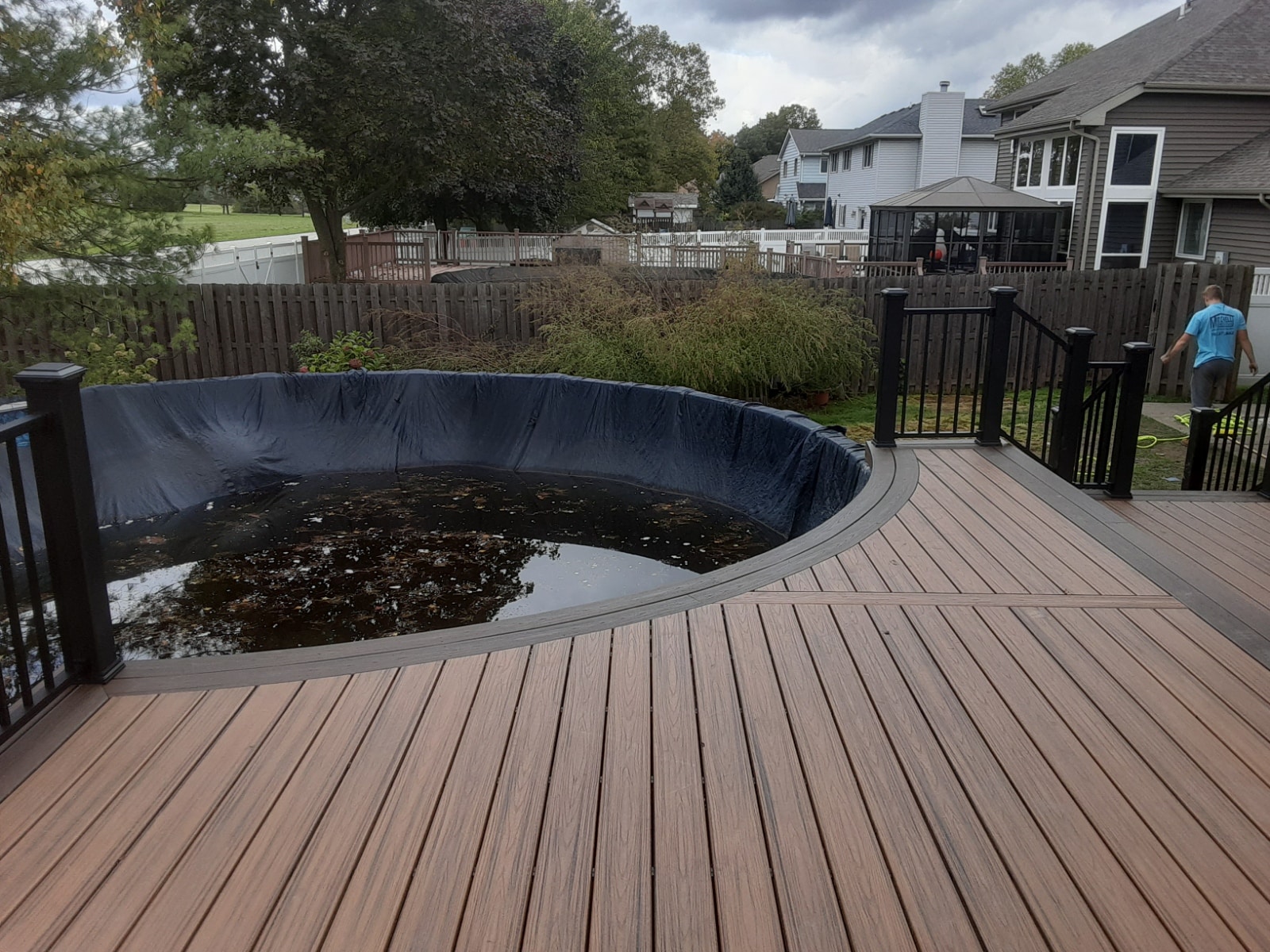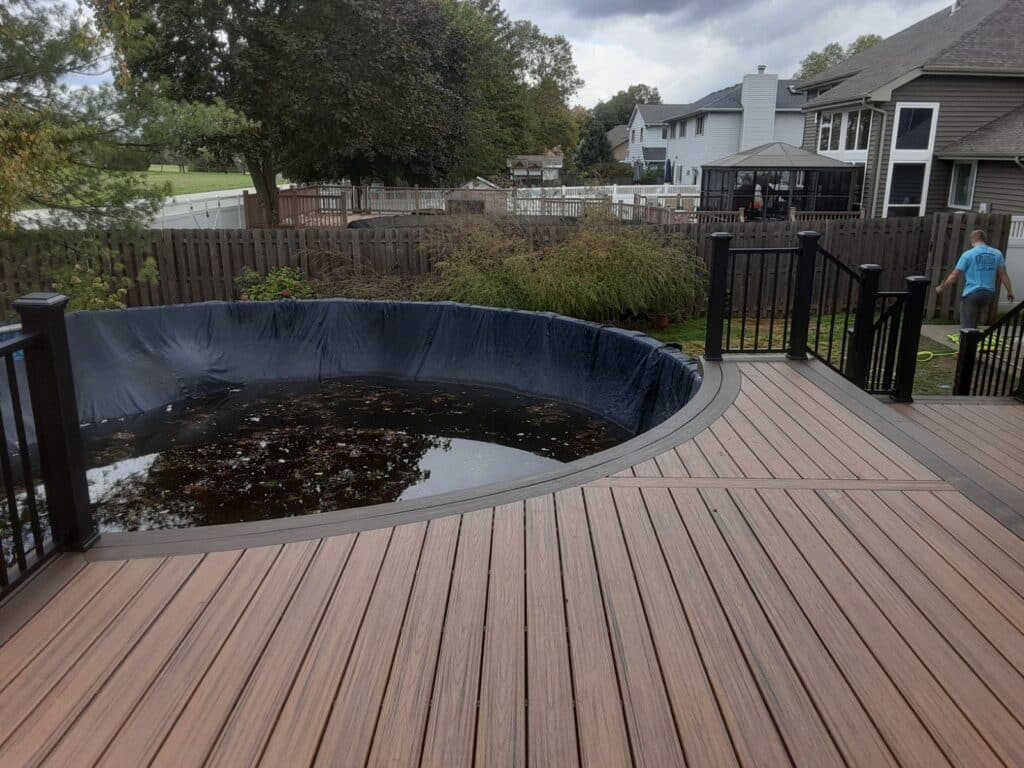 For a unique and stylish aesthetic, consider a curved picture frame border around your pool. This design element lends a smooth, sophisticated edge to your pool area, giving elegance to the space.
Moreover, this design helps define the pool's edge more clearly, adding an extra safety measure to prevent falls.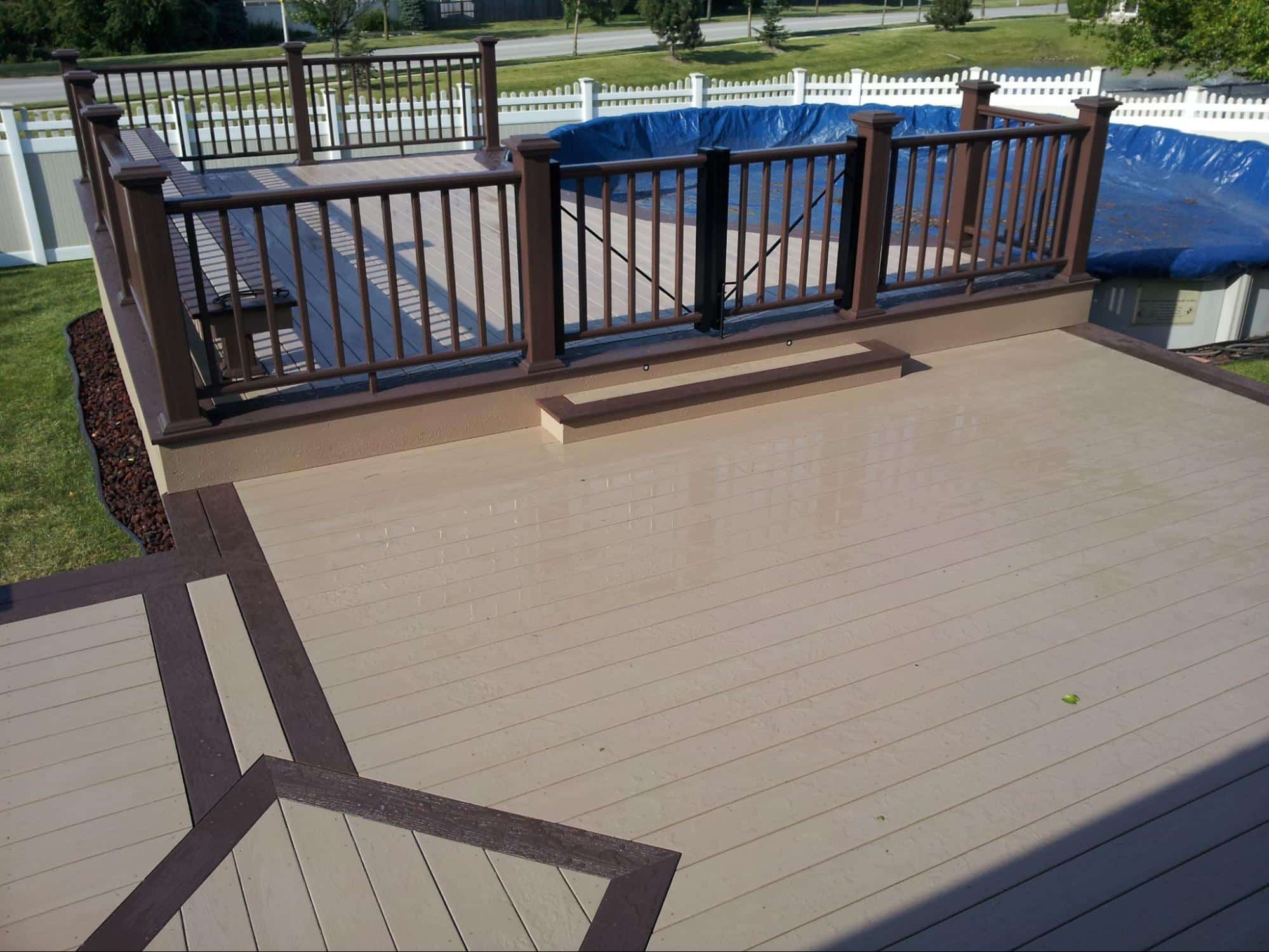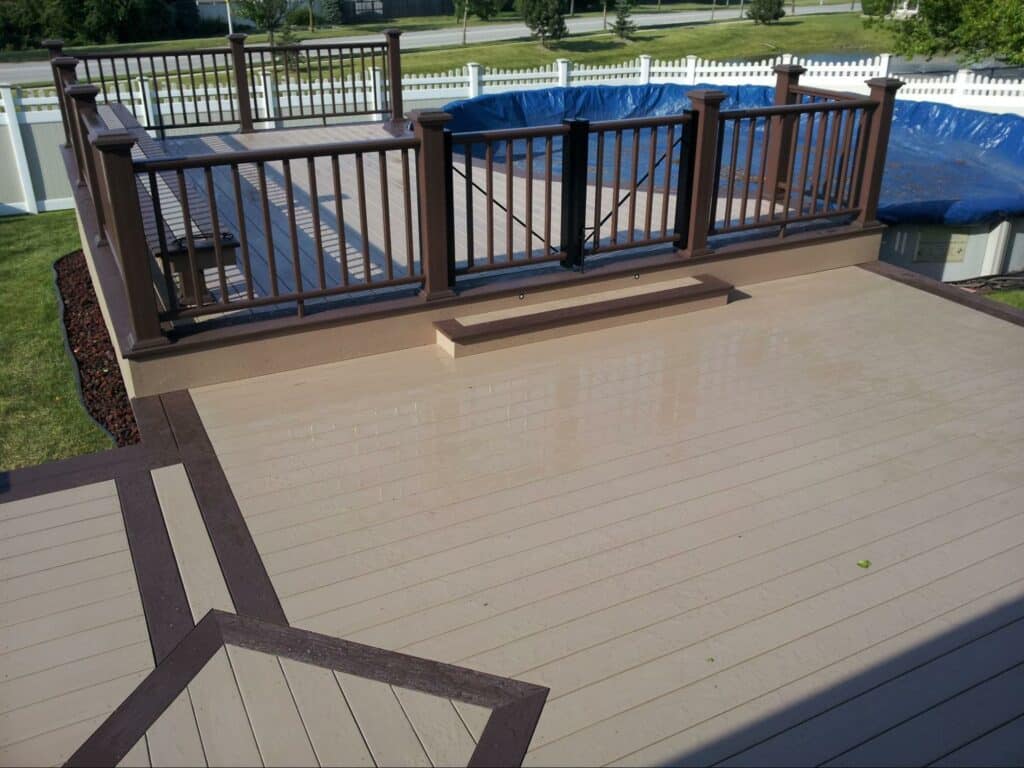 Perfect for larger decks, double gates provide symmetry and balance to the design. In the project shown in the photo, we included a small step leading to the gate, adding a beautiful finishing touch.
Live in Chicago's Suburbs? Our Expert Pool Deck Builders Can Add Any of These Ideas to Your Backyard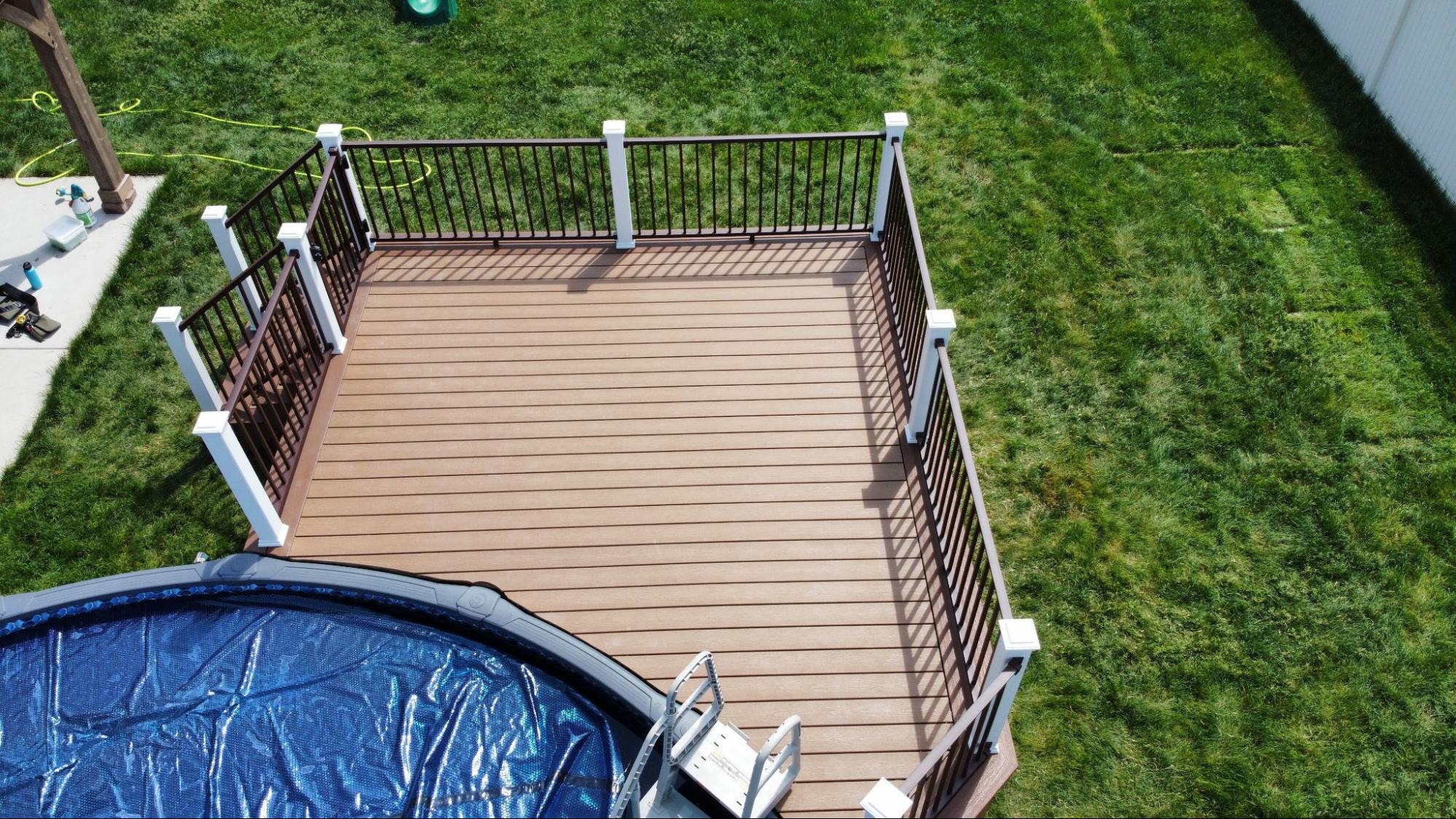 At Mitchell Construction, we believe your above-ground pool deck should be a beautiful addition to your outdoor space, providing the perfect location for those cherished summer memories. With over 40 years of experience, you can trust us to help your deck dreams come to life. Learn more about our pool decks!