Expert Covered Deck Builders in Chicago's Suburbs
Welcome to Mitchell Construction, your go-to expert for covered decks in Chicago's suburbs. For over four decades, we have transformed outdoor spaces in Chicago's Suburbs into beautiful, functional, and comfortable living areas. As a family-owned business, we understand the importance of a well-designed, low-maintenance deck that will last for years. Let our skilled team of in-house carpenters breathe new life into your outdoor area with the perfect covered deck tailored to your individual needs.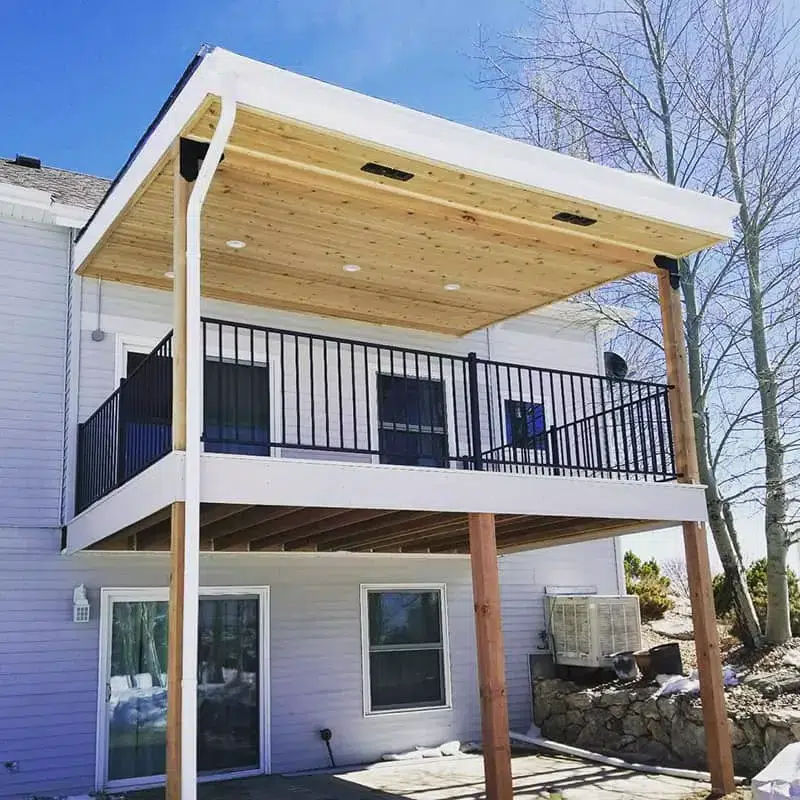 Covering your deck comes with many advantages that make it a worthwhile investment. No longer will you be at the mercy of unpredictable weather. The protection from sun, rain, and snow allows you to comfortably enjoy your deck year-round, maximizing its utility and value. 
In addition, a covered deck creates an inviting and cozy environment, perfect for spending time with friends and family. It allows for easy setup of lounging or dining areas, presenting more opportunities to include amenities like an outdoor kitchen, bar, or fireplace.
Furthermore, a cover extends the longevity of your outdoor furniture and deck materials, protecting them from fading, warping, or decay. This reduces the likelihood of repairs and replacements, which can translate to minimized maintenance costs.
Finally, a well-designed deck cover can integrate seamlessly into your home's architecture, amplifying its visual appeal and creating a smooth transition between indoor and outdoor living areas.
Custom Deck and Patio Covers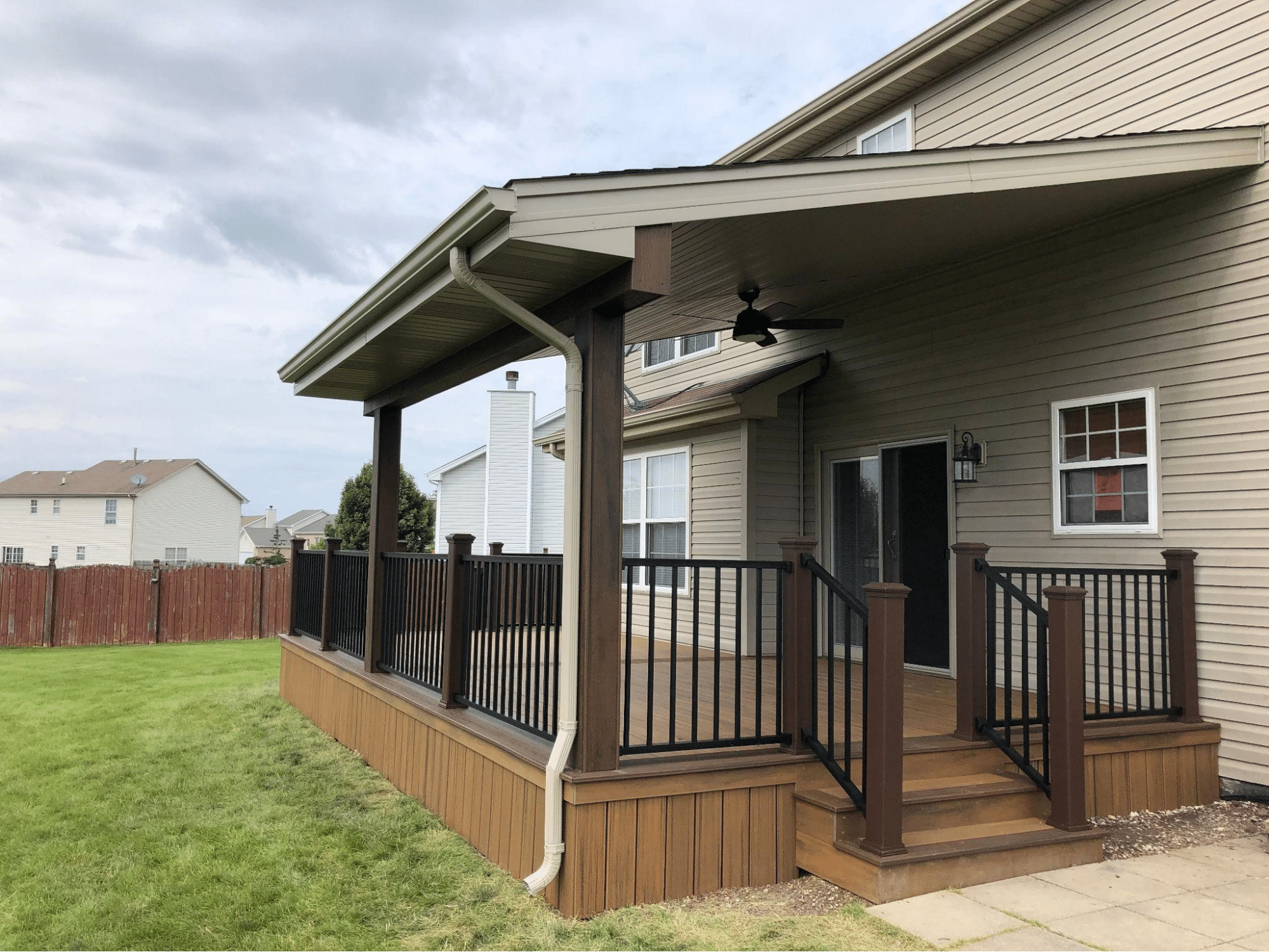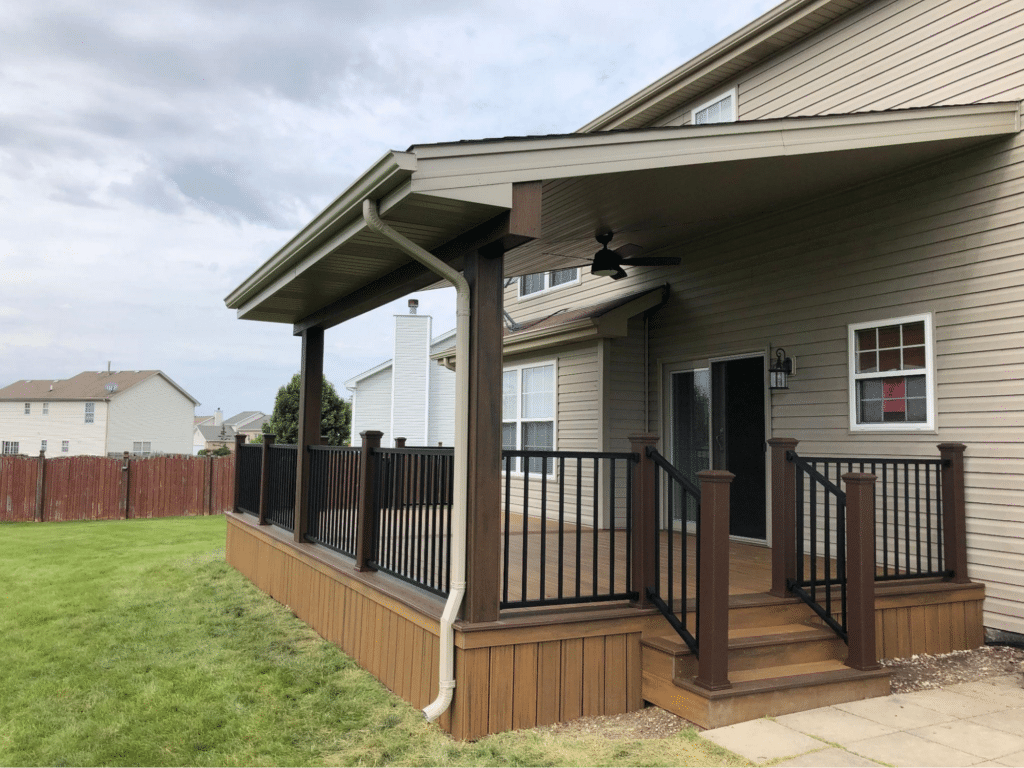 Elevate your outdoor living experience by choosing Mitchell Construction's high-quality, custom patio and deck covers. Our team of skilled professionals takes pride in creating designs that seamlessly blend with your home's style. No two homes are alike, and that is why we believe in providing personalized solutions for every client to ensure a beautiful result.
When it comes to choosing the ideal deck cover roof, either flat or gable designs can significantly impact the overall appearance and functionality of your outdoor space. Our design team will work closely with you to select the best option based on your preferences, your home's architectural style, and the surrounding environment.
To further customize your covered deck, you can select from a wide range of materials, colors, and additional features, such as ceiling fans, lights, and more. We understand the importance of maintaining the essence of your home's aesthetic while accentuating its best qualities, and our experienced team will help you navigate through the choices in order to match your vision.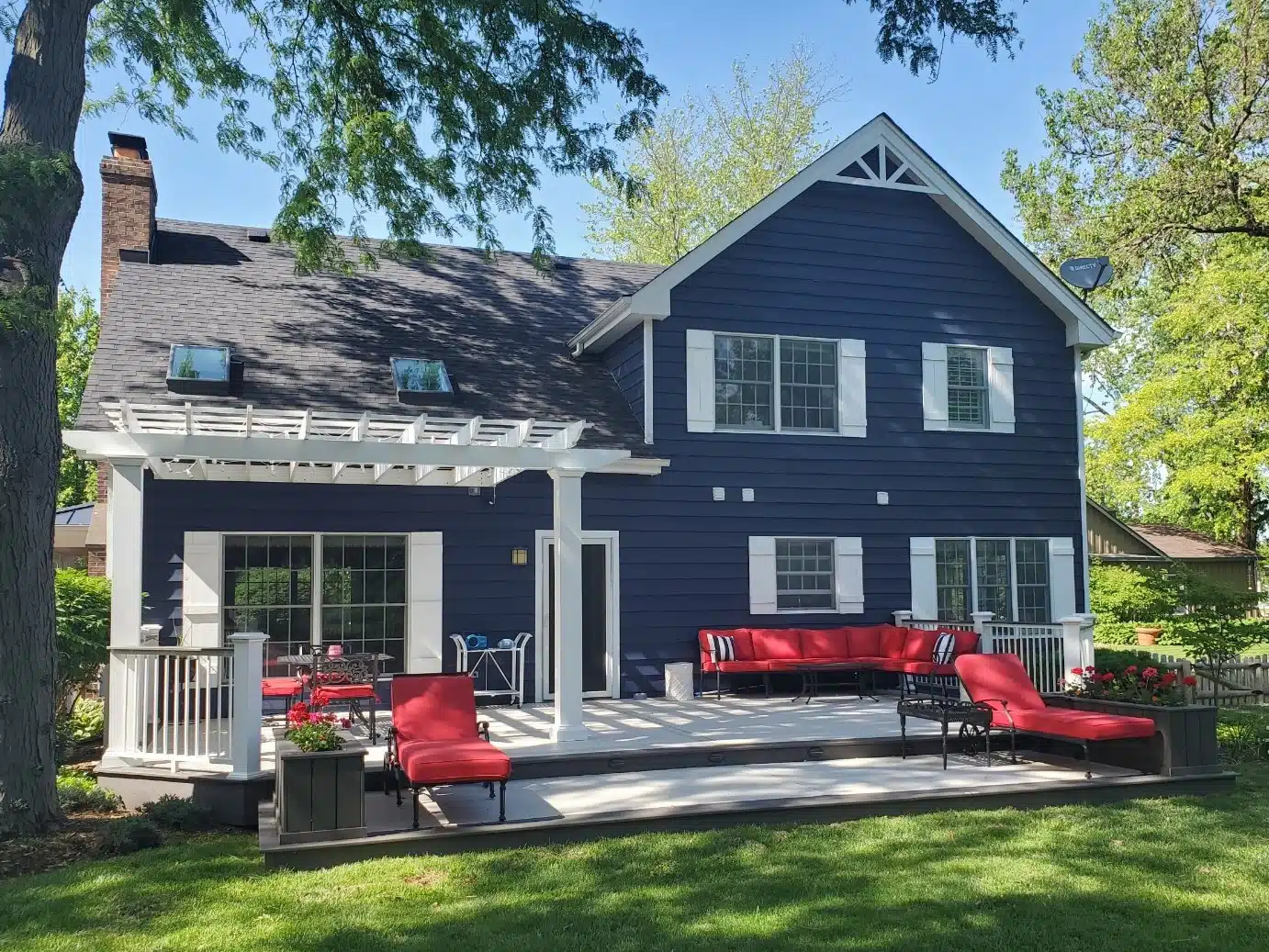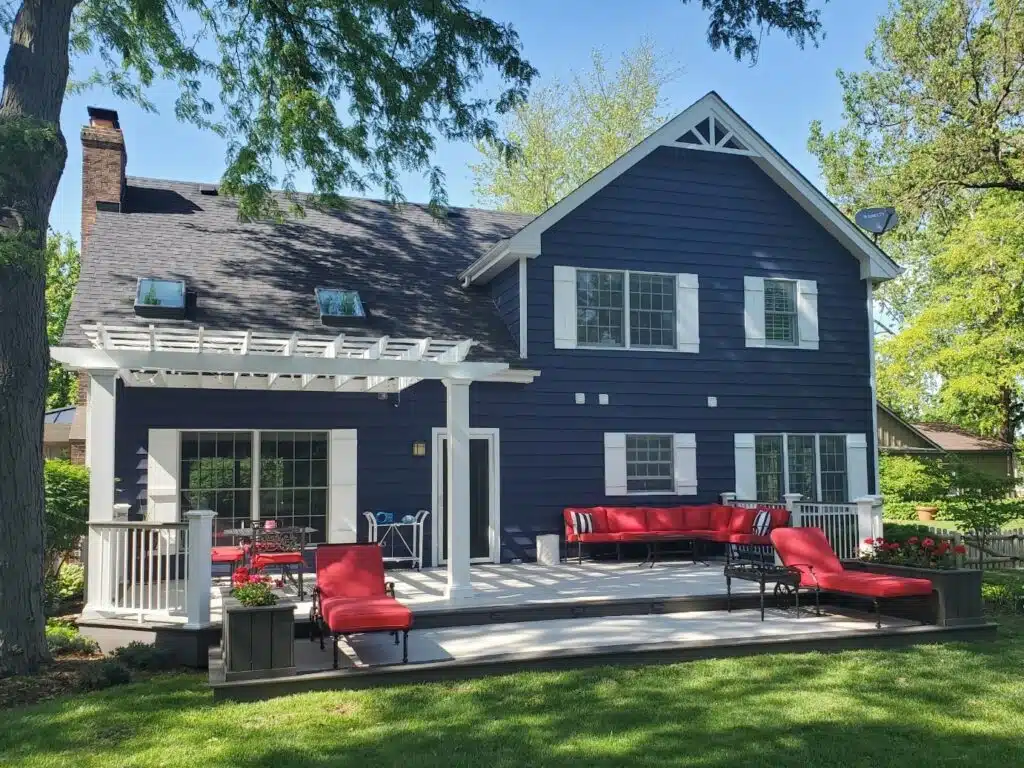 In addition to our custom deck and patio covers, Mitchell Construction offers a diverse selection of freestanding structures to cover your deck. Choose from elegant pavilions, charming gazebos, and modern louvered pergolas, all designed and built to the highest quality standards.
Visit our Outdoor Structures page to learn more!
Bring The Indoors Outside With Mitchell Construction
Don't miss out on the opportunity to transform your backyard into an enchanting, comfortable retreat for your family and friends. Allow Mitchell Construction's dedicated team to make your vision a reality by designing and building the perfect covered deck. With over 40 years of experience transforming homes like yours, you can trust us to create a welcoming and stylish space where memories will be made for years to come. Contact us today!