The Most Reliable Deck Builder in Orland Park, Illinois
We Build Dream Decks in Orland Park
Imagine sitting in your backyard watching the sunset as you, your friends, and your family enjoy quality time together. A custom-built deck can make this possible and give you an outdoor space that you'll never want to leave. If you're ready to upgrade your outdoor living space, choose Mitchell Construction as your reputable deck builder in Orland Park, Illinois.
Our team consists of industry experts with an eye for detail and a passion for bringing your vision to life. We never cut corners, and we always use the best materials because we know that you deserve nothing but the best. 
Not sure what kind of deck will look best in your yard? We can help you explore your options and pick out the perfect materials, colors, and accessories. Call today to discuss your vision for your dream deck, and let us make it a reality!
Why Choose Mitchell Construction As Your Go-To Deck Builders?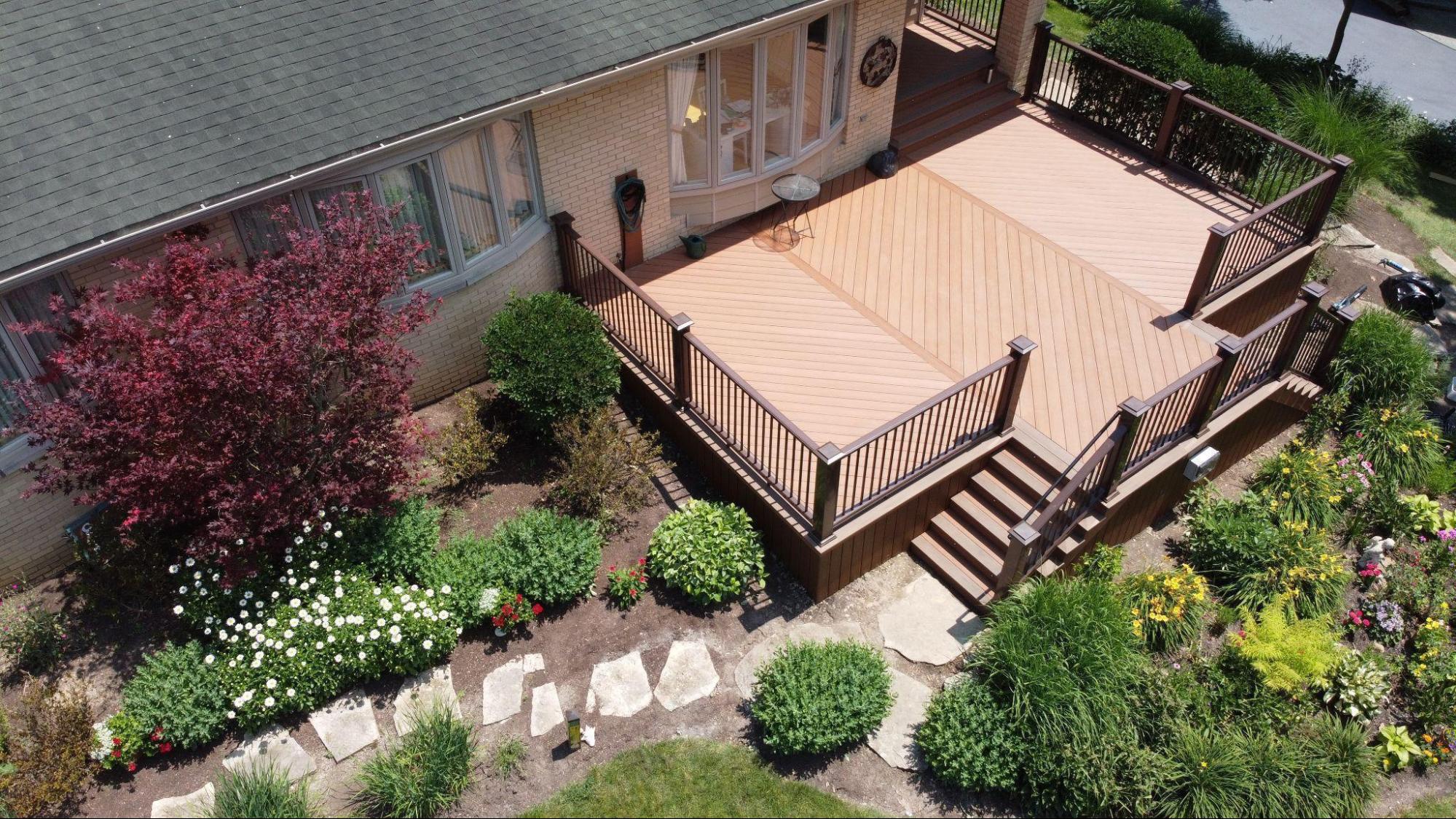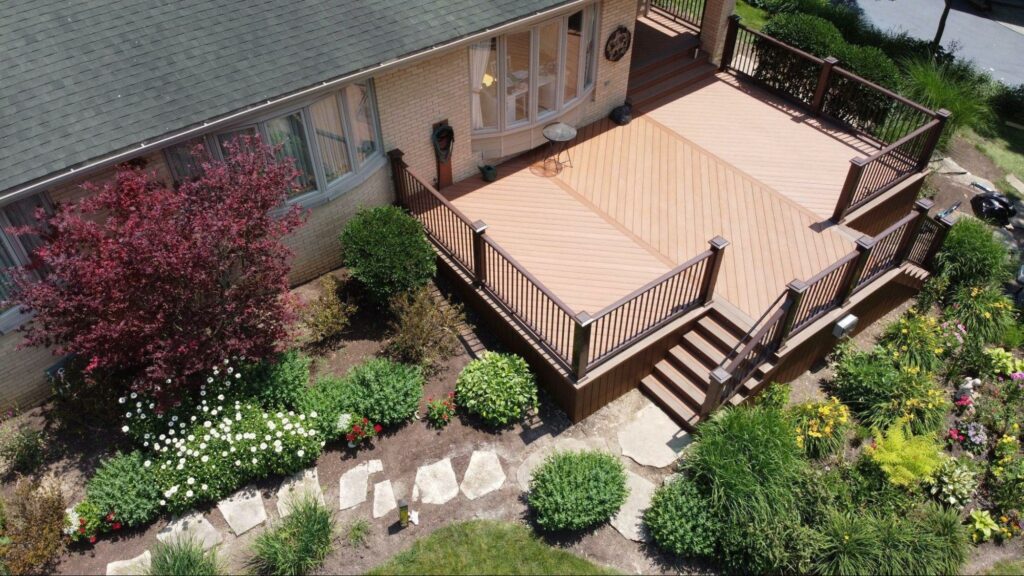 If you want to build a deck, then you need to find the right professionals. Illinois is home to a whole host of general contractors that can build you a nice deck, so why choose us?
Since 1978, we've been helping Illinois homeowners enhance their outdoor spaces by building stunning decks. As a family-owned business, we know the value of having quality products in your home. We work closely with you to create a custom deck design that uses the best products in the industry while reflecting your unique style. 
We don't just want to build you a nice-looking deck. We go above and beyond to give you an incredible experience from start to finish. As part of our commitment to customer service excellence, we offer:
Transparent and constant communication

Safe and clean operations that protect your home while we build your new deck

Guaranteed satisfaction

The latest industry trends and techniques
Our ultimate goal is to create lasting relationships with our customers in St.John. When you work with us, we want you to feel like you're working with family!
Customized Decks That Last
When you decide to build a deck, you might automatically think that wood is your best (or only) option, but that's just not true. With us, you can choose from:
Perhaps the most popular type of deck we work with is composite decking.
Composite decks combine the aesthetic benefits of wood and the longevity of plastic to create an eco-friendly and incredibly durable solution. While a wooden deck looks great, it can rot, splinter, and split over time. As a result, you'll have to routinely stain it and replace boards to keep your deck together and protect your loved ones. 
If you're not sure what kind of decking is best for your property, our experts can help you find the perfect solution. 
Decking Done Right the First Time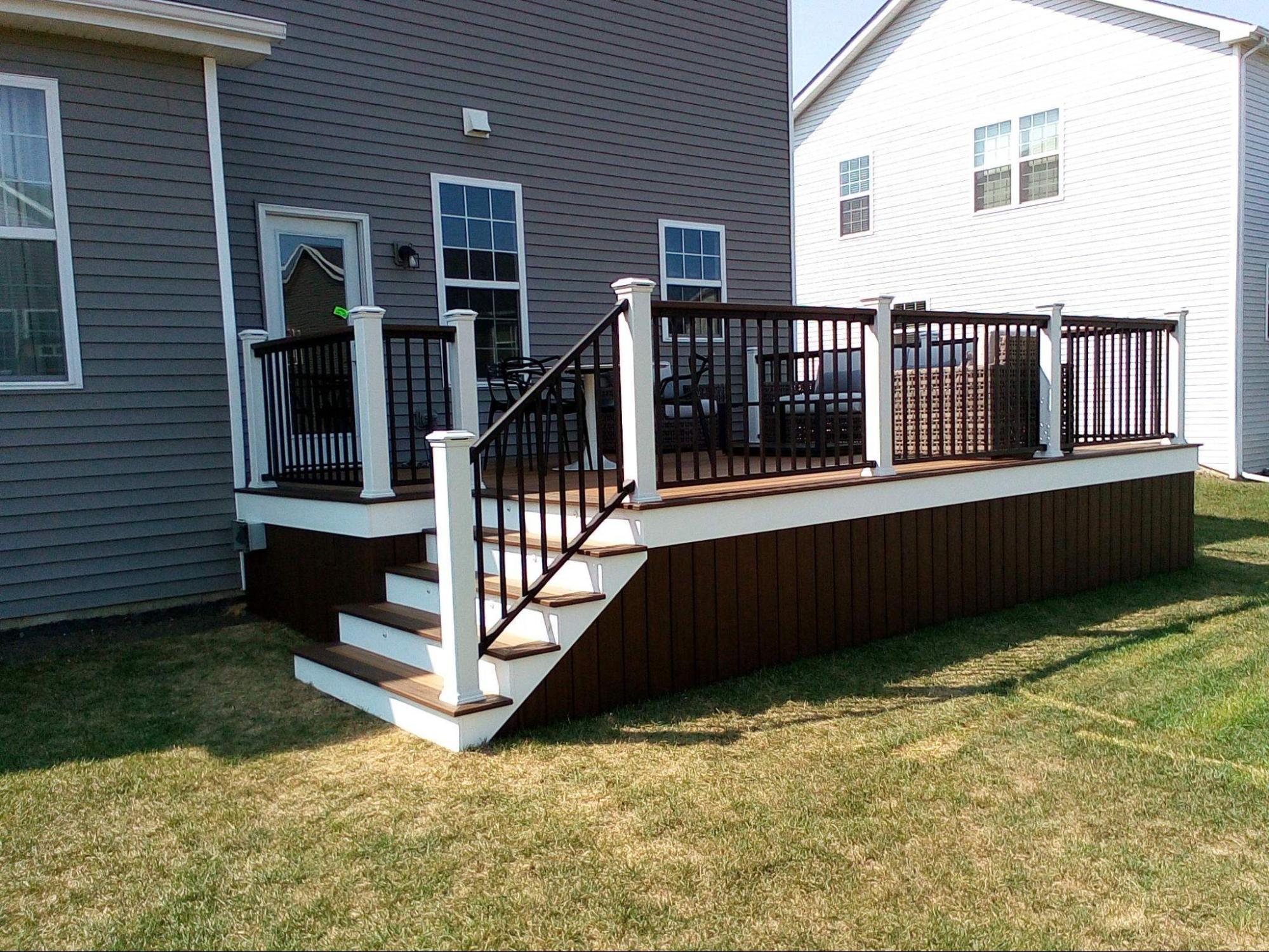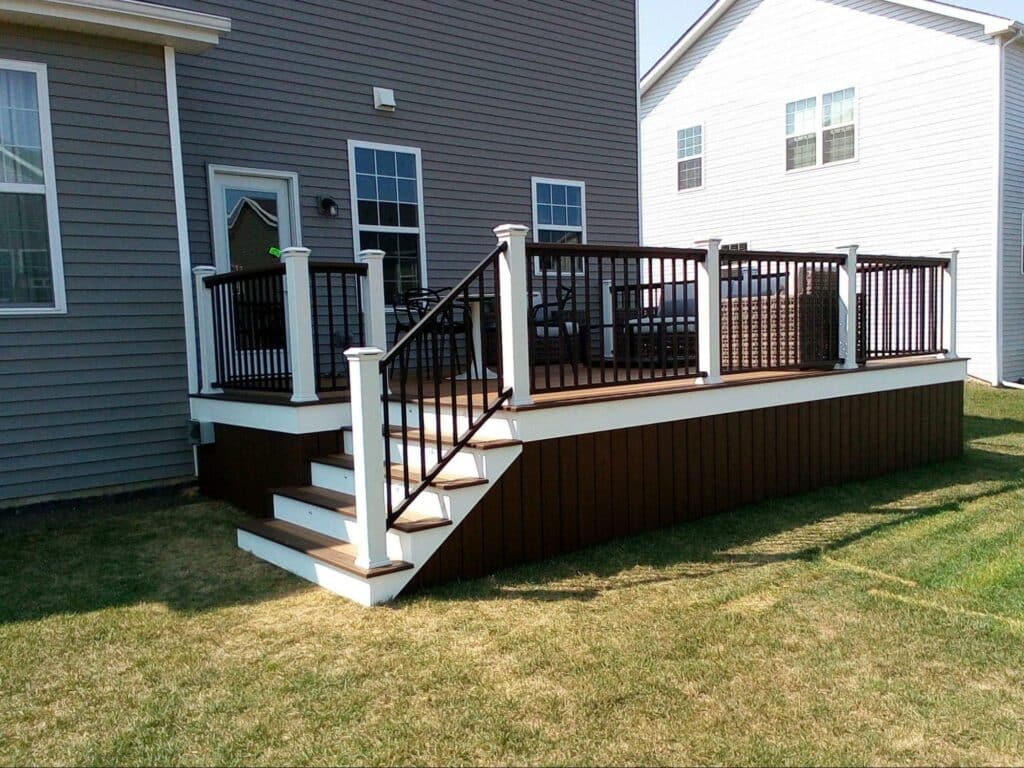 Any deck builder in Orland Park, Illinois, will tell you that it takes time to build a quality deck. While that's true, some greenhorn contractors will cut corners and rush through the project to finish it soon and stick you with the bill as soon as possible. As a result, your deck wouldn't be as durable as it should be, and you could be left trying to figure out repairs. 
When you work with Mitchell Construction, you can rest easy knowing we'll install your deck right the first time. While we pride ourselves on having an incredibly efficient process, we take our time to gather the right materials, create the perfect design, and install everything correctly. We are meticulous with our work and never settle for anything less than absolutely perfect. 
To make you even more confident in our services, we offer warranties on our installations. That way, you can rest easy knowing that we'll stop at nothing to ensure you get the deck you and your home deserve.
Our Comprehensive Deck-Building Process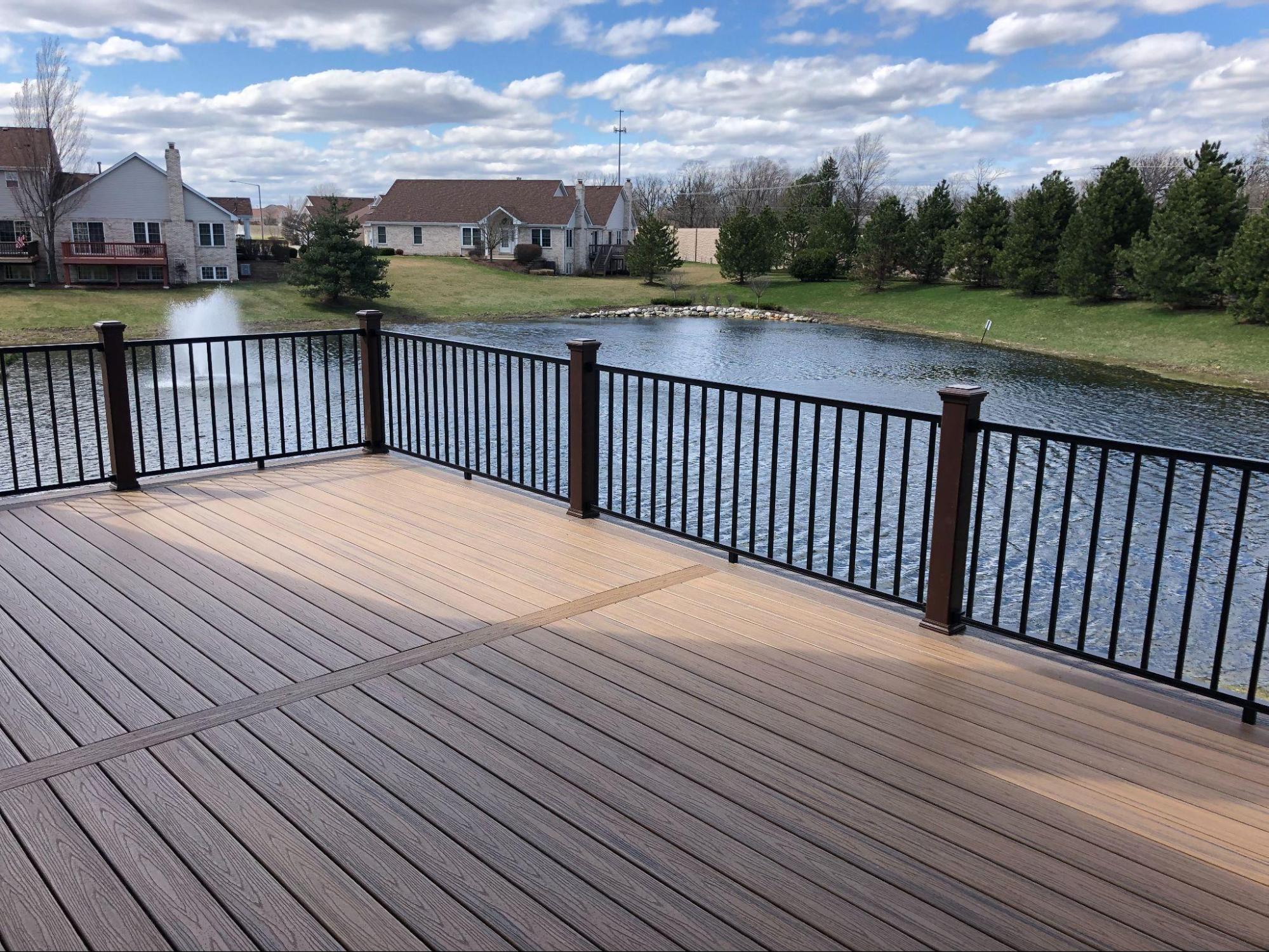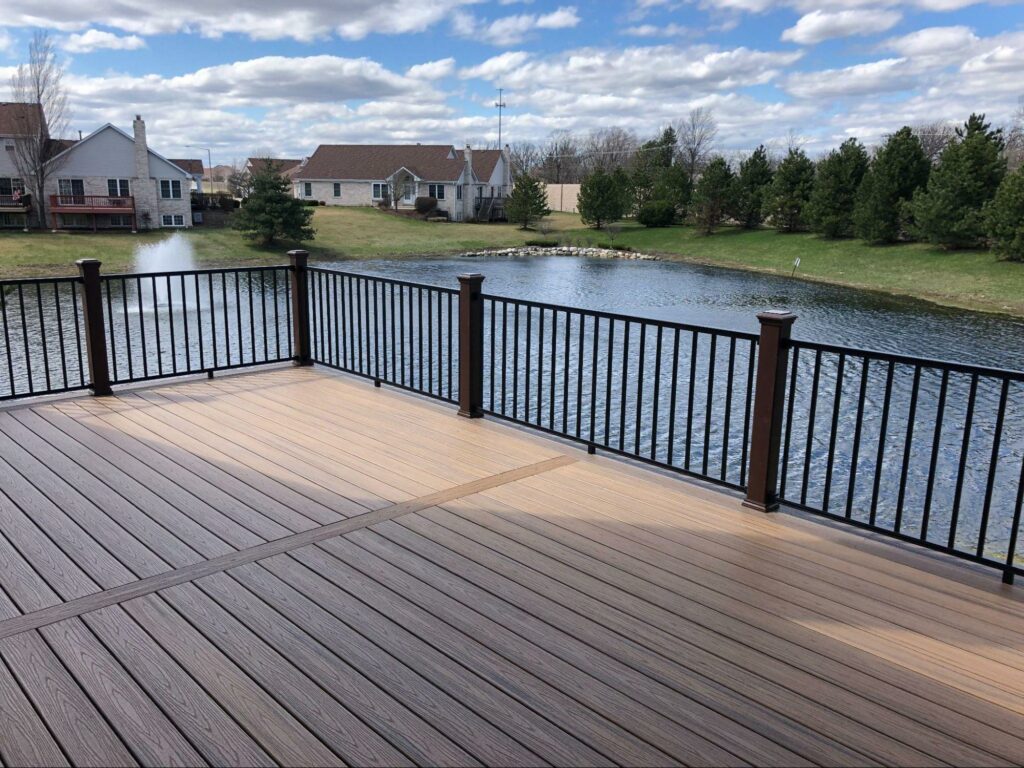 Building a top-tier deck requires more than just picking out the materials and nailing them together. If you want a deck that's as beautiful as it is functional, you need detailed plans and experts who know what they're doing.
When you work with Mitchell Construction as your deck builder in Orland Park, Illinois, you can expect:
Drawn-up custom designs to make sure we achieve your unique vision

Comprehensive inspections to ensure your deck is exactly what you need and expected

Helical piers and steel framing to give your deck the strongest foundation possible
Our deck-building process is all-inclusive, meaning we handle everything from engineering to getting permits and designing a visually pleasing and functional deck. We are also experts on local building codes, so we build your deck according to regulations to keep your deck safe and compliant.
One-of-a-Kind Decks for Our One-of-a-Kind Clients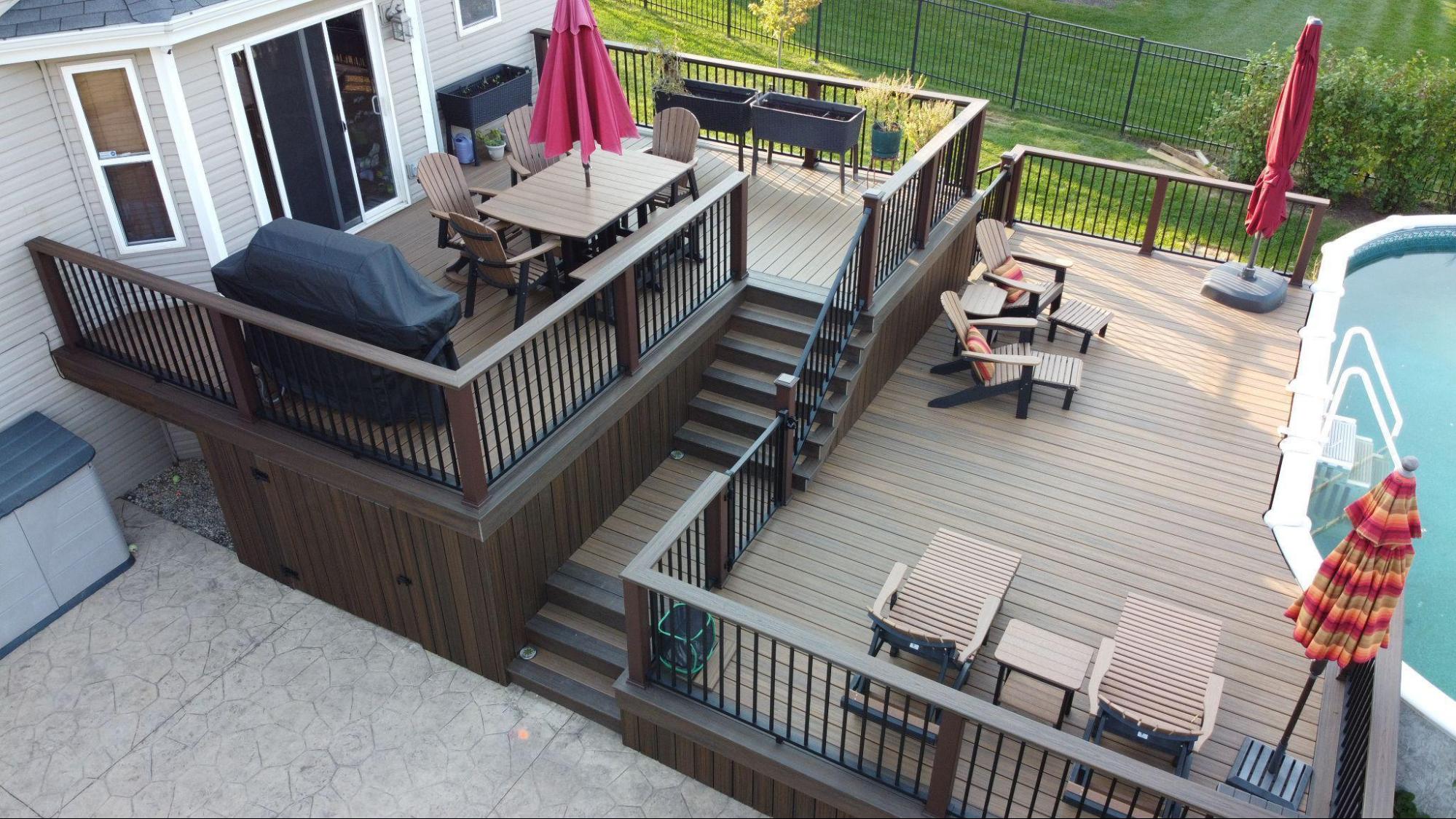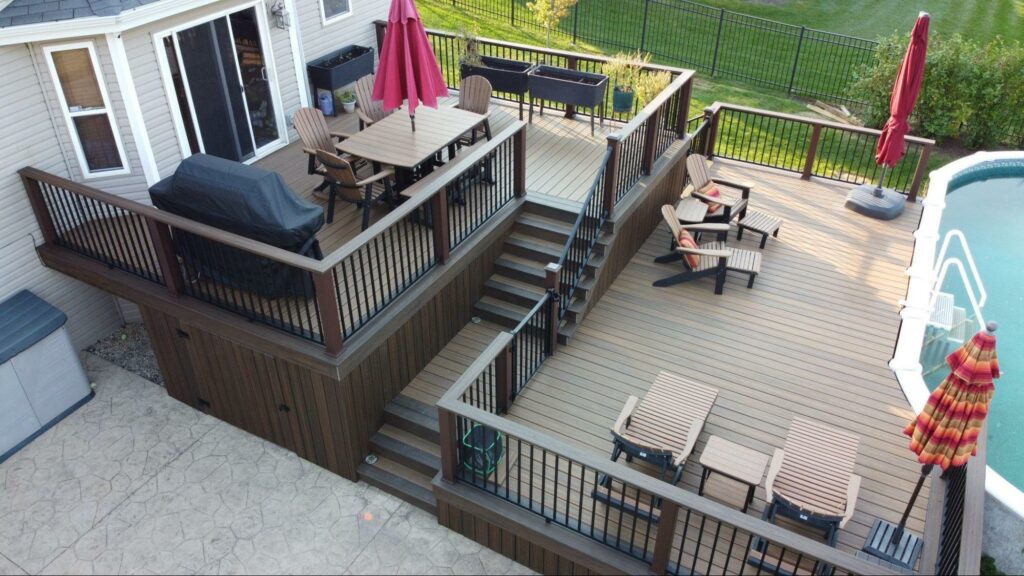 We don't build one-size-fits-all decks. Your home is unique, and it deserves a deck that fits it perfectly. 
After taking a look around your property, we can custom-design a deck that meets your functional and aesthetic needs. Some of the most popular types of decks we build include:
Multi-level decks

Pool decks

Wrap-around decks

Rooftop decks
If you can imagine it, we can build it! We can even add different features to your deck, like built-in seating, storage, gates, underdeck waterproofing, and more. Just tell us your vision, and we'll make it happen. 
Reach Out to Mitchell Construction Today to Start Your Deck Project in Orland Park
If you're ready to find a decking professional with the skills, experience, and vision to build you a custom deck, you're in the right place. Our deck builders love helping fellow St.John homeowners boost their outdoor living spaces with custom-made and high-quality decks.

With multiple color options, limitless design opportunities, and skilled professionals, we can give you the perfect deck. Plus, if anything goes wrong with your deck during the warranty time frame, we'll fix it at no cost to you.

Ready to work with the leading deck builder in Orland Park, Illinois? We're ready to work with you! Book a consultation for your custom decking project.