Why Mitchell Construction?
Deck Company Serving Families in Chicago's Suburbs Since 1978
At Mitchell Construction, we are committed to helping our clients create the ultimate outdoor living space. With over 40 years of experience, our family-owned business has served families in Chicago's Suburbs since 1978. Whether you're looking to add a Trex deck, patio, pergola, sunroom, or any other outdoor feature, the Mitchell crew is here to help. Our in-house carpenters are passionate about creating unique, durable structures. We have been doing this for over four decades, and we strive to provide every client with the best construction experience they have ever had.
Our mission is to bring a greater level of joy and satisfaction into your life by creating the perfect outdoor living space for your family. We believe in making dreams come true and helping others in our community create lasting memories with family and friends. We strive to provide an honest and transparent experience, coupled with the best materials and craftsmanship. Likewise, we aim to build lasting relationships with our clients, so that when the time comes for their next upgrade, they feel confident entrusting us with their dreams.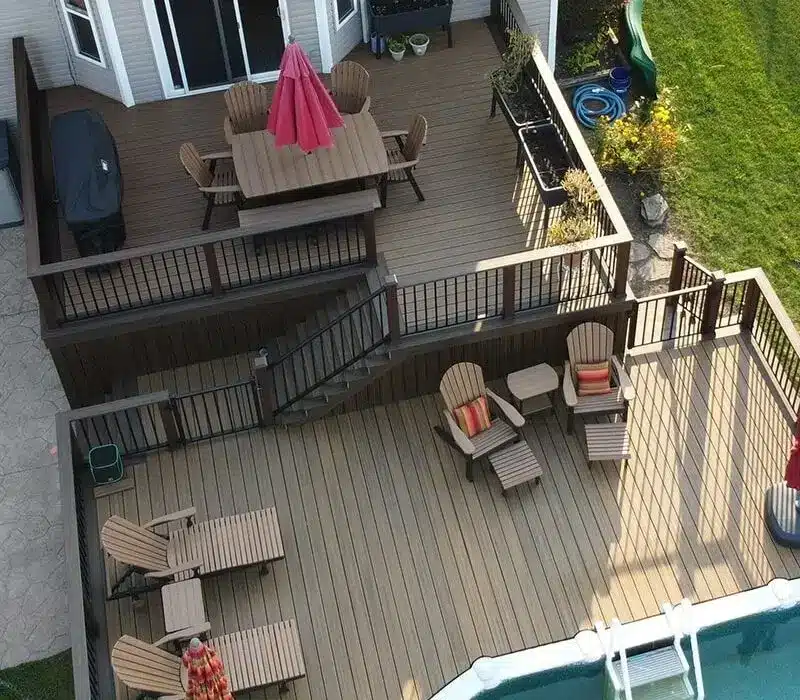 To be honest and transparent in all our dealings.
To create lasting relationships with our clients by listening and responding to their needs.
To maintain a safe and clean worksite.
To stay on top of the latest trends and innovations in the industry.
To provide the best quality work and materials, setting a new standard of excellence.
To stand behind our work and ensure our clients are satisfied with the finished product.
To treat your family and home as if they were our own.
We are proud to have an in-house team of experienced carpenters who have been with us for many years. Our crew is committed to providing the highest level of workmanship, and we are passionate about creating new lifestyles through our decks. It brings us immense joy to be a part of your family's journey in creating the outdoor living space of your dreams.