Outdoor Kitchens, Fire Pits, Outdoor Lighting, And Other Features For Your Outdoor Space!
Mitchell Construction is a deck company with decades of experience transforming homes in the Chicago suburbs. We specialize in creating custom outdoor spaces that suit your lifestyle and bring beauty and joy to your home. Choose from various outdoor features, including fire pits and fireplaces, outdoor kitchens, deck lighting, landscape lighting, and much more!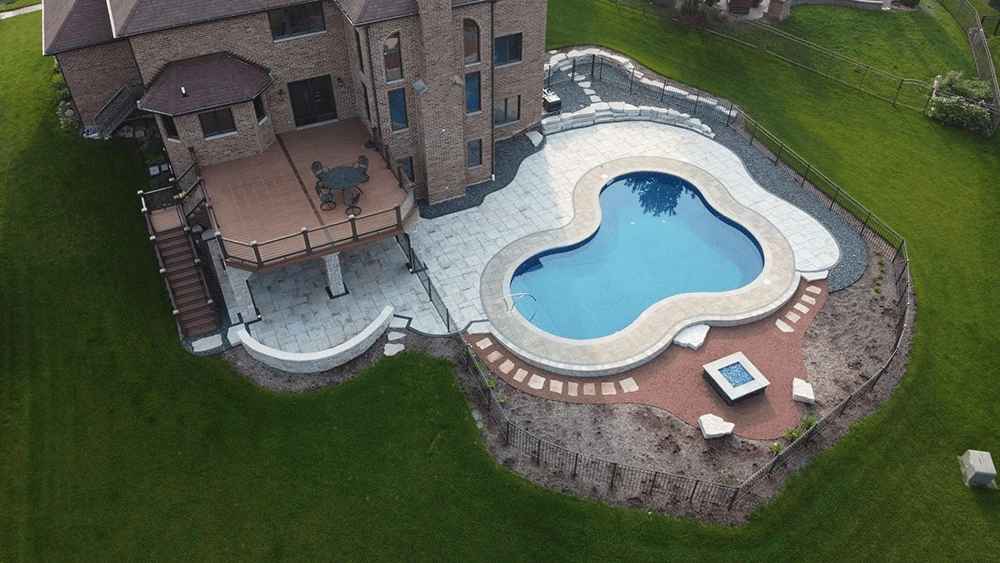 Add warmth and ambiance to your outdoor space with a custom fire pit or fireplace. Enjoy an evening under the stars gathered around the glow of a fire, and let the stories and laughs break loose! A fire pit will keep you comfortable when it's cold outside, allowing you to enjoy your outdoor space year-round. Forget about going back indoors – stay warm and make the most of your outdoor space, even in cold weather!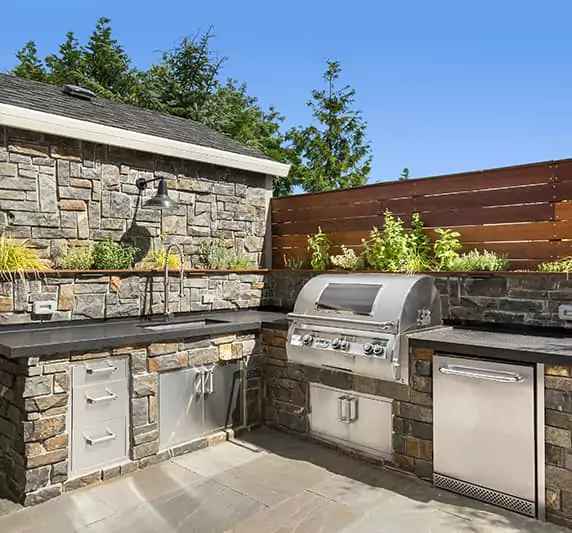 Take your outdoor living experience to the next level with an outdoor kitchen. From built-in grills to fridges and countertops, Mitchell Construction can help you design and build the perfect outdoor kitchen area for all your entertaining needs. We can add a roof for protection, outlets, and plenty of seating for memorable gatherings. You'll never want to go back indoors!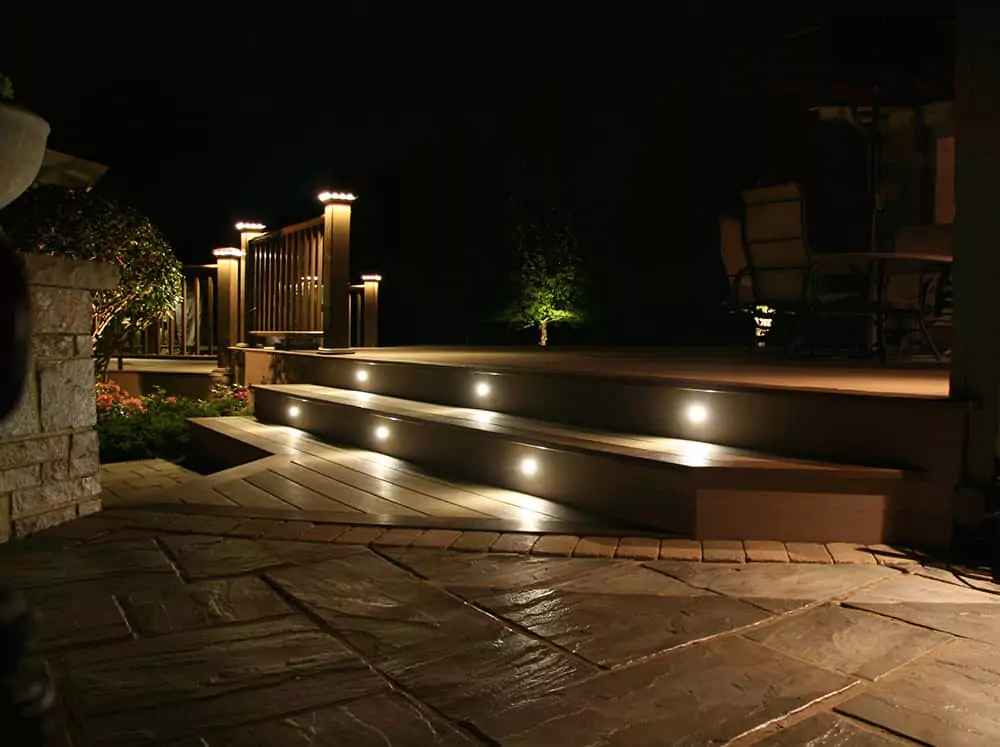 Outdoor lighting is essential for both safety and style. With the right outdoor lighting, you can create a cozy atmosphere for entertaining friends or relaxing with your family. Lighting conditions set the mood and can transform your outdoor space from ordinary to extraordinary. Let us help you create a pleasant atmosphere by choosing the perfect lighting system for your home's outdoor living area. We offer low voltage post cap lights, step lights, can lights, landscape lighting, and much, much more!
Built-In Deck Benches & Planter Boxes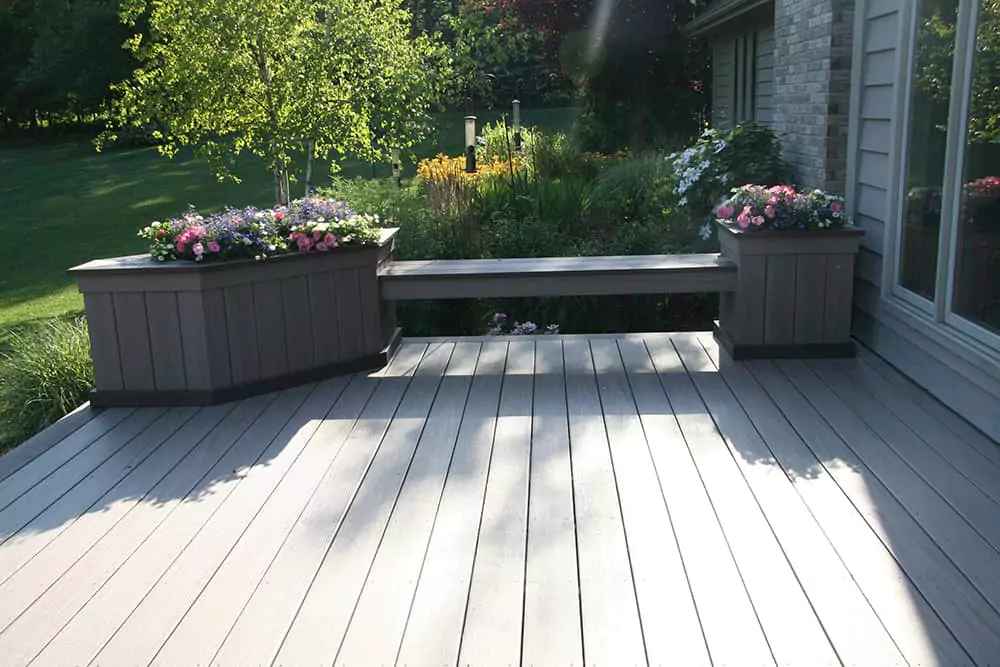 Make your outdoor space truly unique with built-in benches and planter boxes. Whether you want to add seating, flowers, or both, Mitchell Construction can design and install custom built-in features that will make your outdoor area stand out. Built-in seating is a great way to efficiently use your outdoor space, and planter boxes can help create a harmonious look with the surrounding natural landscape.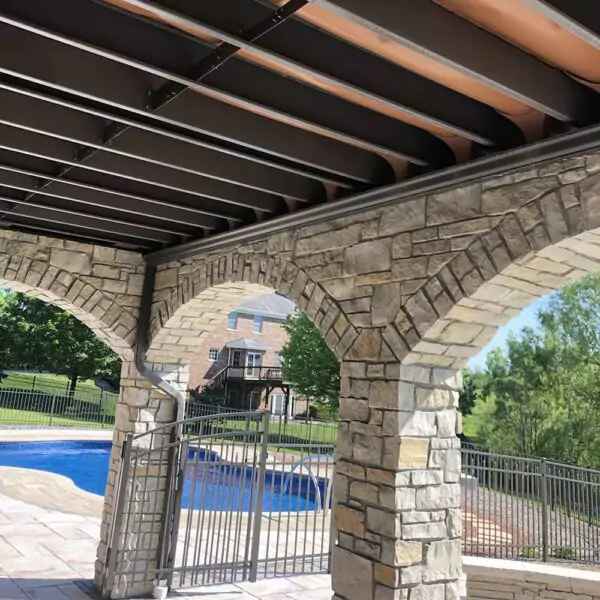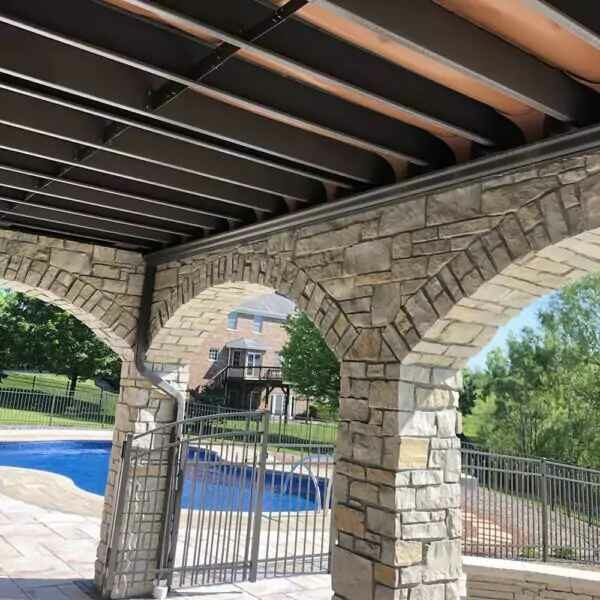 Getting a second-story deck? Make the most of your investment and create an additional outdoor living space by waterproofing your deck! When building or remodeling your deck, we can waterproof it with an under-deck drainage system. This will keep the area under your deck dry at all times. Second-story decks are especially well-suited for under-deck waterproofing, as you can use the space beneath to create an outdoor living area that remains dry, even in the rain. You can keep your furniture and other valuables safe from the elements here. Another good reason to waterproof a deck, even if it is close to the ground, is to store things like lawnmowers and tools. Plus, it will keep the deck's structure dry and help protect its structural integrity.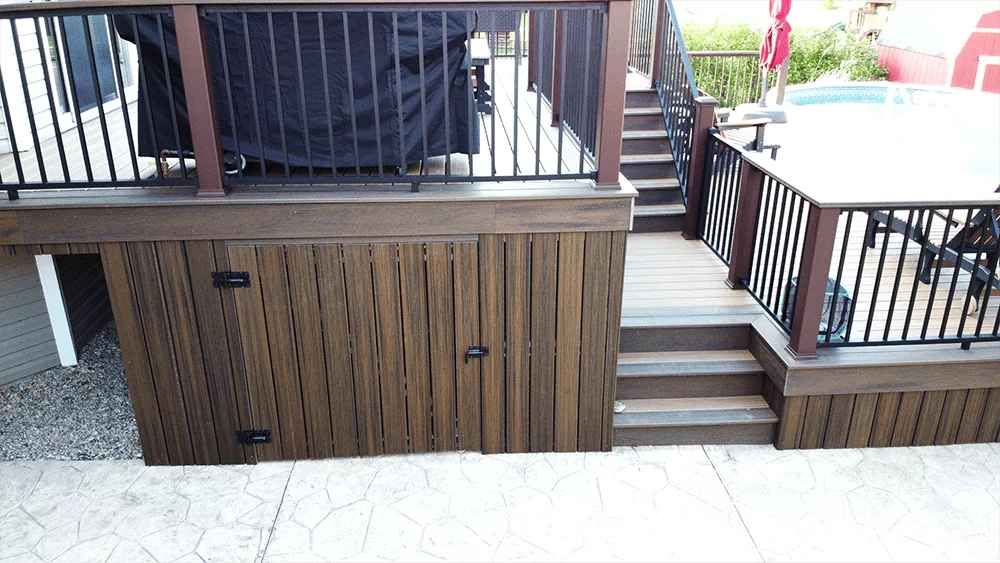 Make Your Backyard A Place Where Memories Are Made
For all your outdoor living needs, trust Mitchell Construction. Our decades of experience and dedication to exceeding expectations make us the most trusted deck builders in Chicago's suburbs. To take the first step in the life-changing journey of transforming your outdoor space, give us a call today or request an estimate. Our experts look forward to making your backyard come alive!