Welcome to Mitchell Construction, the premier deck builder in Chicago's suburbs. We specialize in designing and constructing decks with multiple levels, creating an outdoor space that you can use to entertain guests, relax, and enjoy the great outdoors. With years of experience in the industry, we are proud to offer the highest quality craftsmanship to every one of our clients. Our multi-level deck designs are customized to fit your needs and budget, and our team is always available to answer your questions. Contact us today to begin the process of creating your custom multi-level deck!
Why Choose a Deck With Multiple Levels?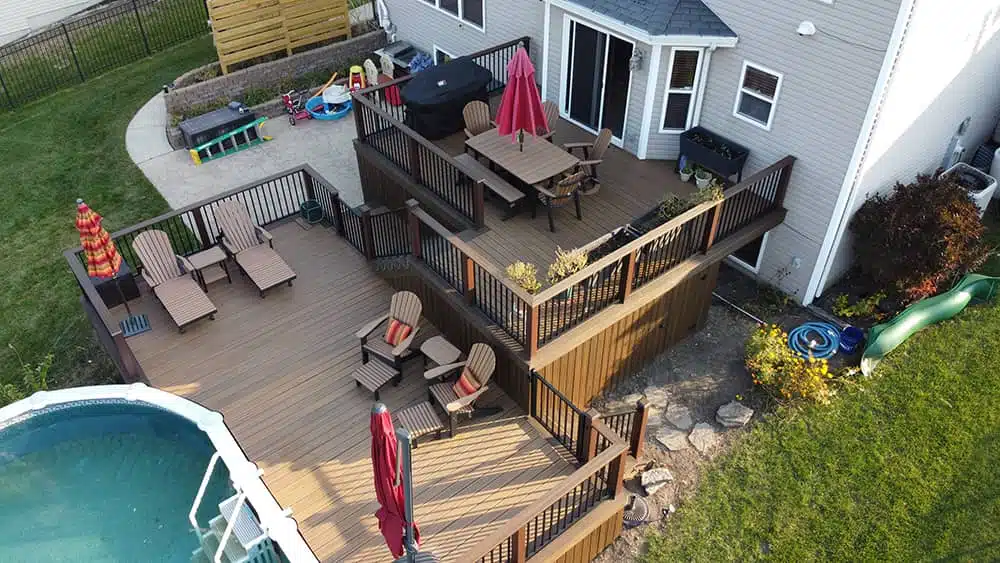 Multi-level decks offer a range of benefits, from increased entertainment options to a sophisticated aesthetic. With multiple levels, you can separate your living space into distinct areas for entertaining, relaxing, and dining. You can also take advantage of different viewpoints, each level providing its own unique perspective of your outdoor space. Multi-level decks offer an interesting visual contrast, with the various tiers providing an intriguing and dynamic look and feel. Whether you want to add a touch of elegance to your outdoor area or maximize your entertainment options, a multi-level deck can be the perfect solution.
Quality Materials Ensure a Durable, Low-Maintenance Deck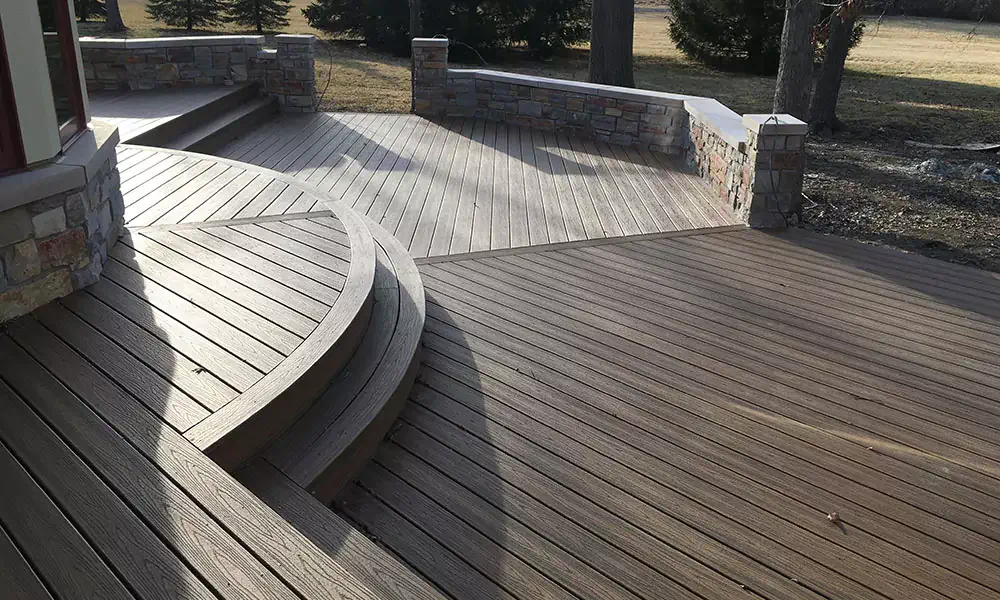 Mitchell Construction uses only the highest quality materials to construct your multi-level deck. We use pressure-treated lumber for the framing and composite decking to provide a durable and long-lasting outdoor space. We also use the latest construction techniques and meet all building codes to ensure your deck is safe and sound.
Mitchell Construction, Monee, IL, pride ourselves on delivering designs based on your unique needs. After discussing your lifestyle goals, our experienced deck designers will work with you to create a custom design that meets your needs and fits your budget. So whether you need a multi-level pool deck or a large outdoor space for entertaining, we can help you make it happen.
Take Luxury and Fun to the Next Level with Mitchell Construction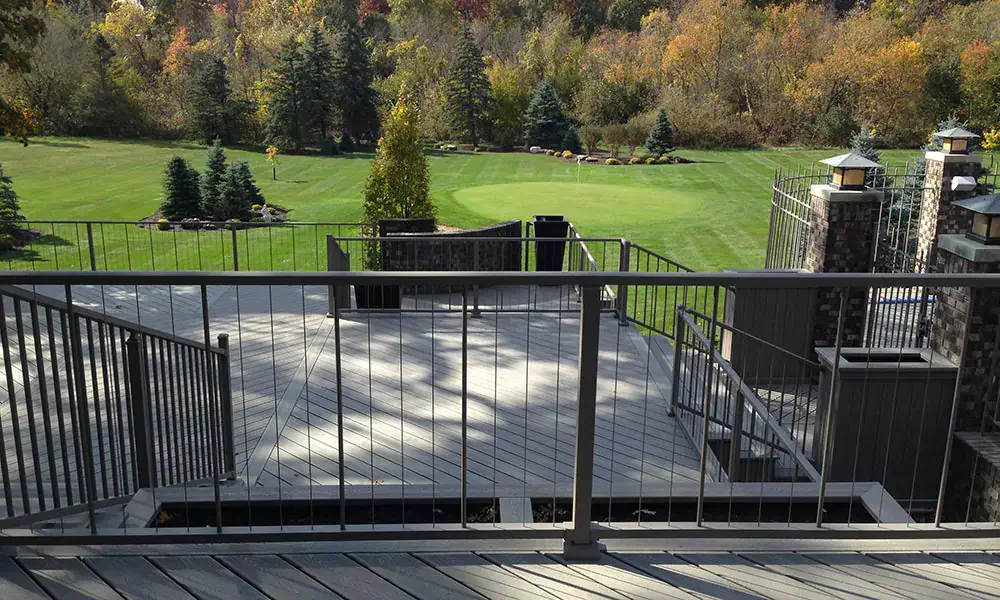 Contact Mitchell Construction today to discuss your deck design and construction needs. Our multi-level deck contractors are here to answer any questions you may have about your deck project. We look forward to helping you create the perfect outdoor living space for your home!