Mitchell Construction - Top-Rated Patio Contractors In Chicago's Suburbs
If you are looking for the best patio contractors in Chicago's suburbs, the Mitchell crew is here to help! We specialize in creating beautiful outdoor living spaces using pavers, concrete, brick, stone, composite decking, and more. Our experienced patio builders can create driveways, walkways, seating walls, retaining walls, and any hardscape feature. Our patios are designed with your dream lifestyle in mind and built to last. Don't hesitate to reach out for a quote if you're located in any of the Chicago suburbs we serve.
Pavers Offer A Durable And Beautiful Surface For Your Outdoor Space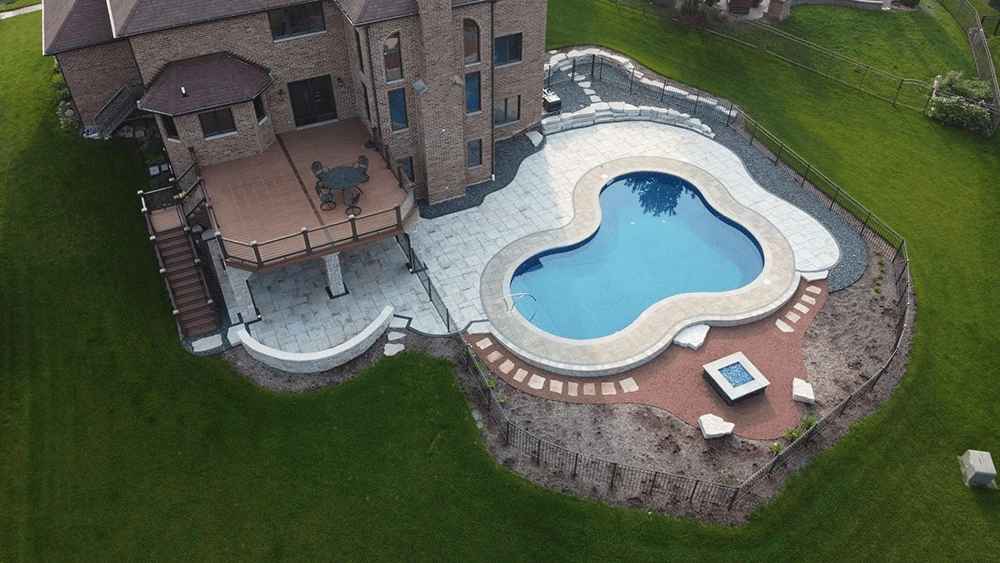 Pavers offer endless possibilities for creating beautiful and unique outdoor spaces. With our wide selection of paver colors and textures, we will help you find the perfect look for your outdoor paradise. Our experts will hear your ideas and consider your personal preferences to help you find the ideal paver stone for your project – be it a patio, walkway, driveway, or other hardscape feature. No matter what paver stone you choose, you can be sure that your outdoor space will be durable and long-lasting. Our pavers are designed to stand up to harsh weather conditions and are easy to maintain. We understand that a paver surface is an essential investment that you expect will change the way you live and enjoy the outdoors. Our team is highly experienced and knowledgeable about the best practices for installation, and we strive to provide the highest quality workmanship and materials. Our paver patios in Chicago's suburbs are built to last, giving value and beauty to your home for years to come.
Concrete Patios Can Help You Create Your Dream Lifestyle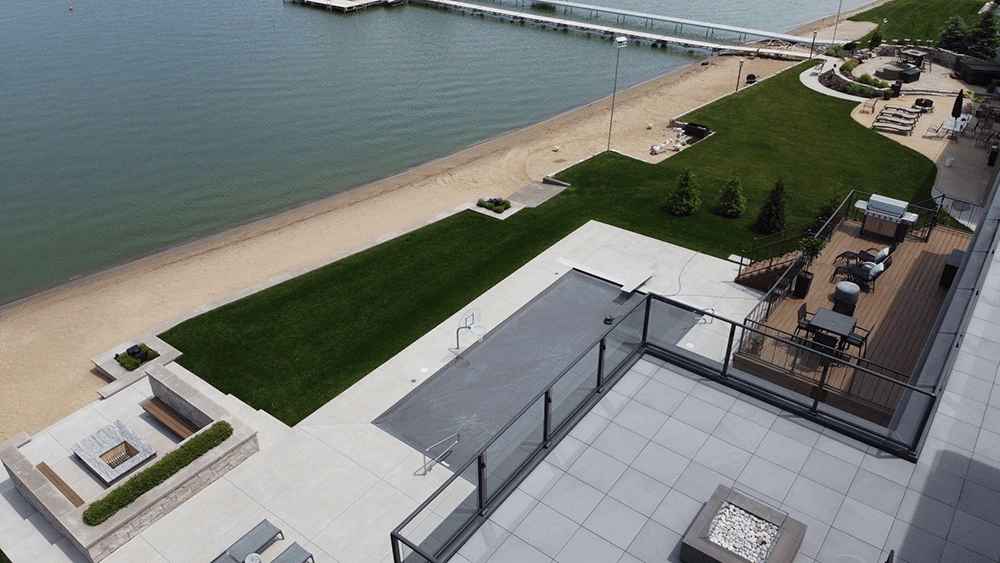 Our patio contractors have built countless concrete patios in Chicago's suburbs. So whether you are looking for a cozy retreat or a place to entertain guests and family, we can help you create the perfect concrete surface for your outdoor living space. We have a lot of experience with homes in Chicago, so we know what works and how to make the most of your property.
Concrete is a more affordable option to use for patios and driveways. We can help you design and build the perfect concrete patio to fit your lifestyle and budget. Concrete patios provide a low-maintenance and durable solution that can stand up to Chicago's climate and provide years of outdoor enjoyment. However, cracks are common over time and are more expensive to repair than pavers.
Concrete can be stamped into almost any texture and pattern you can think of. As a result, we can customize it to fit the look of your home and create a stunning outdoor space that will make you proud.
Let Our Patio Builders Design The Perfect Backyard Retreat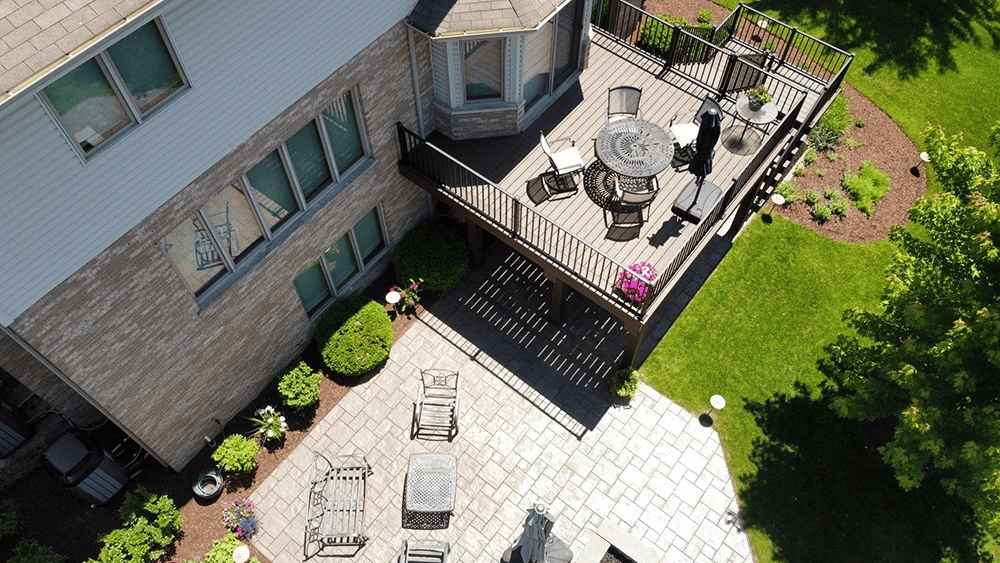 Our patio builders are experienced in all areas of outdoor living design and construction. We'll work with you to create a backyard retreat customized to your needs and preferences. From designing and building patios, walkways, driveways, retaining walls, seating walls, and fire pits – our team has got you covered! Request an estimate today to get started!