Pergola Builders in Chicago's Suburbs
Add comfort and create an inviting atmosphere in your backyard with a beautiful pergola! With a reputation for excellence in the Chicago suburbs, Mitchell Construction is your first choice for pergola construction. Explore the types of designs we offer, and let's turn your backyard into the ultimate relaxation destination!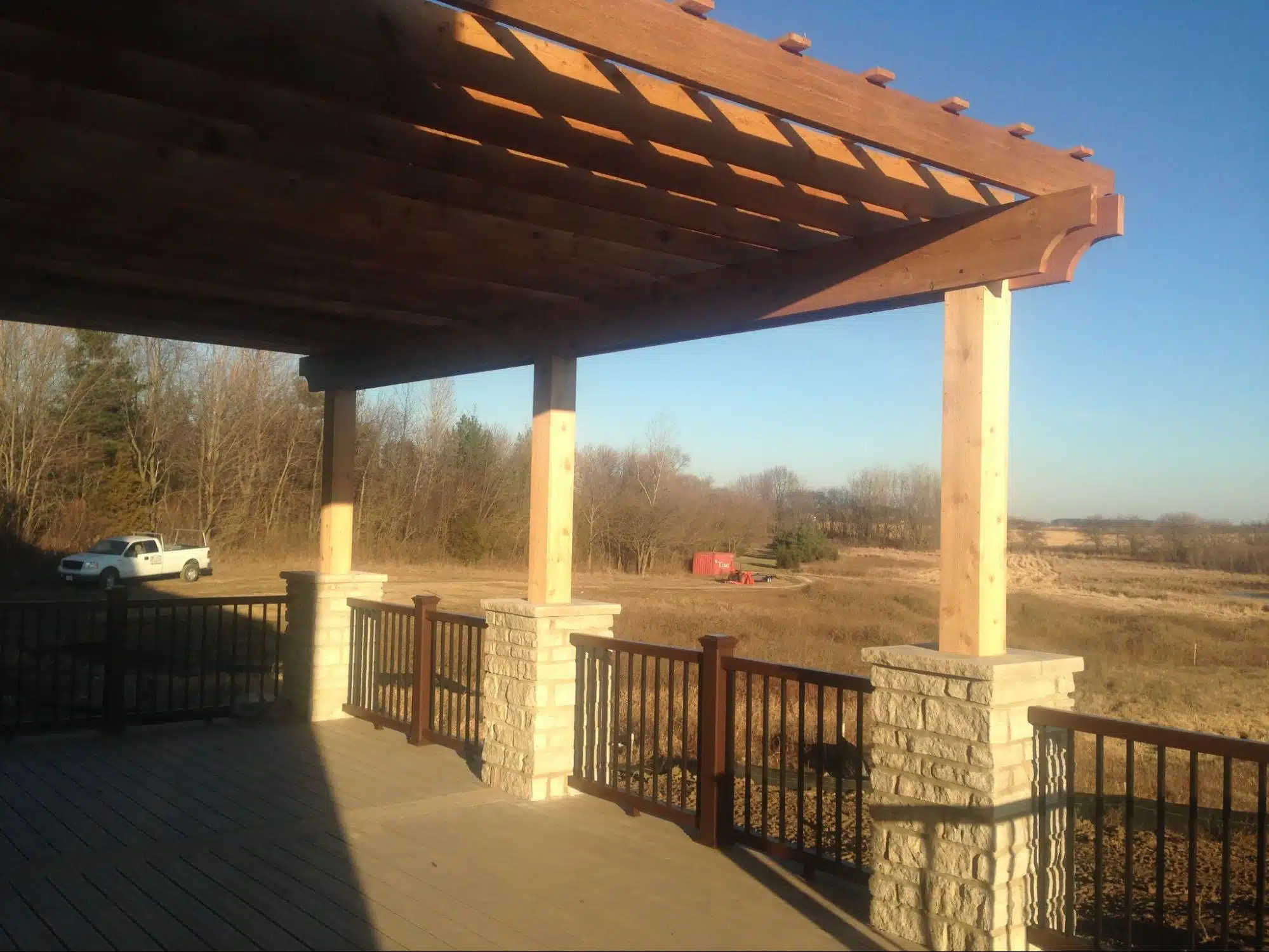 Bring a natural look to your yard with our custom wooden pergolas. Aside from their undeniable charm and elegance, they offer the flexibility to be tailored to almost any shape and size. Our wooden pergolas are made with premium quality lumber, ensuring a beautiful appearance that withstands harsh weather conditions.
Customizable to almost any shape, size, or style.
Classic, natural aesthetic.
Periodic staining or sealing is recommended.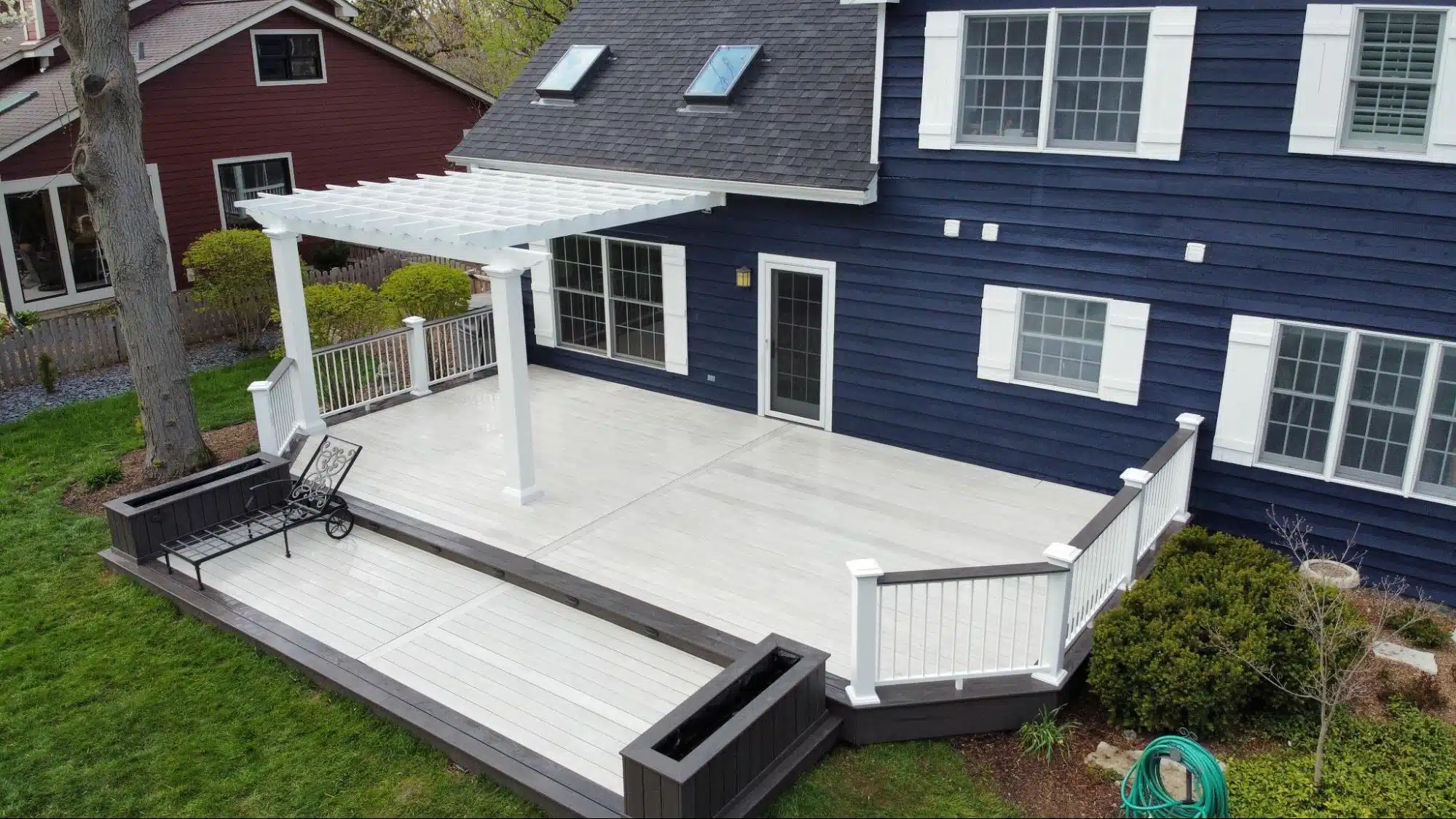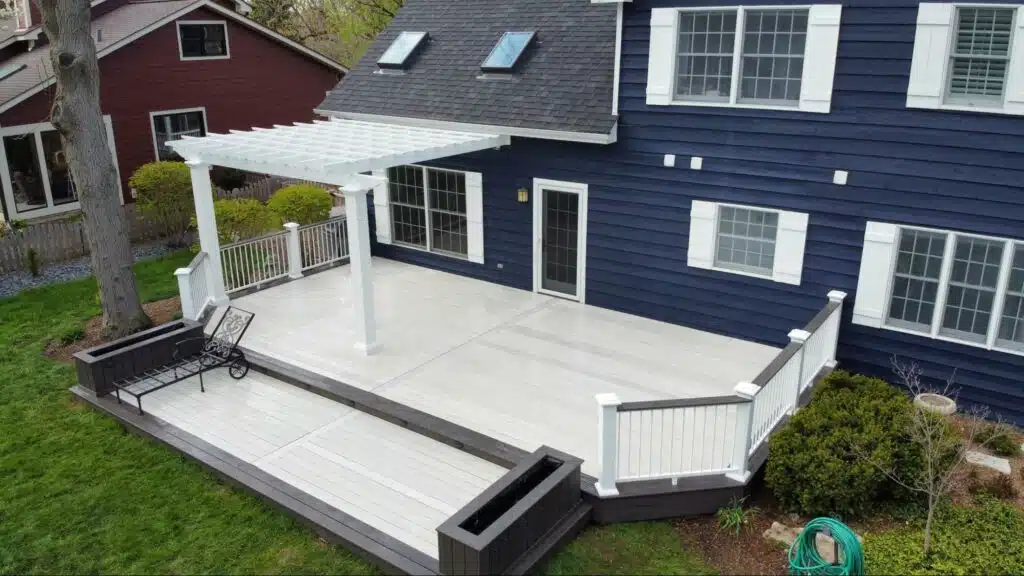 If you value longevity and want to minimize maintenance, look no further than our vinyl pergolas. Resistant to rot, moisture, and other water damage, these durable structures keep looking great year after year. And forget about staining or sealing your pergola – vinyl requires virtually no maintenance to stay in good condition.
Minimal maintenance is required.

Resistant to rot, mold, and water damage.

More time to enjoy your outdoor space.
Pergolas with Retractable Sun Shades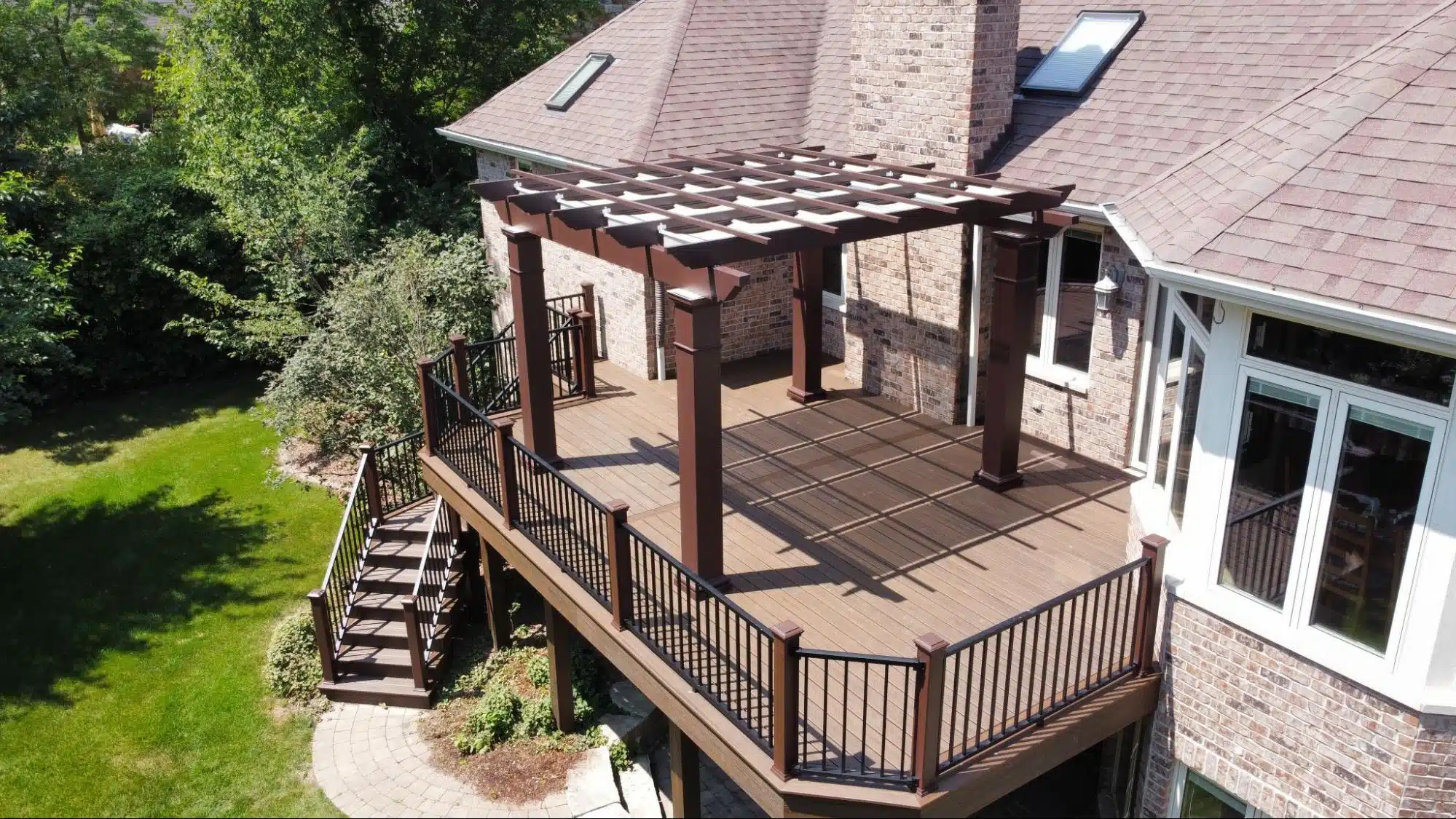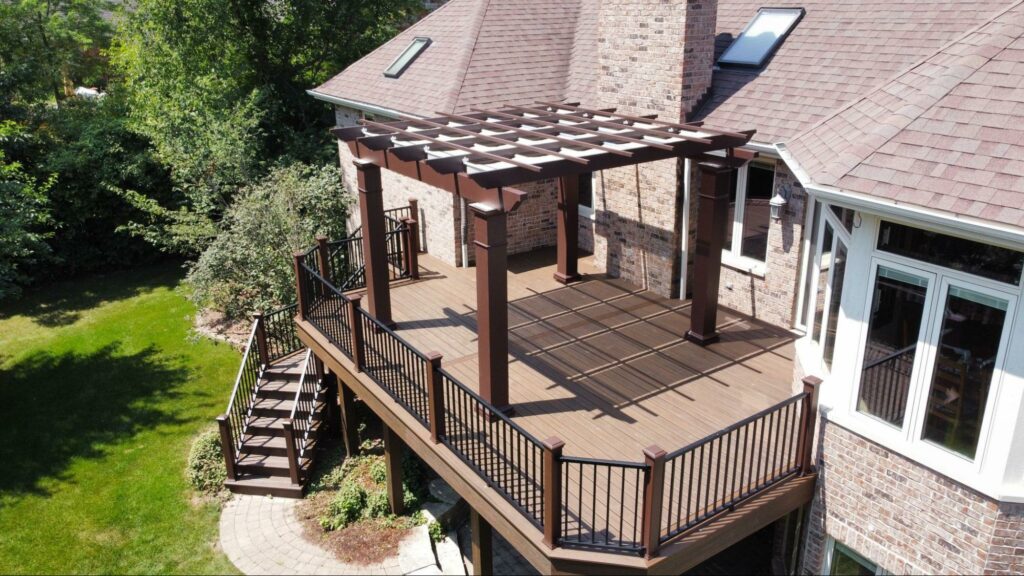 Maximize your comfort and create the perfect atmosphere for any occasion. These pergolas allow you to adjust the shade conditions for the perfect temperature. Whether you're eating lunch under the summer sun or entertaining guests on a spring afternoon, you can adjust the shade to create the ideal environment.
Retractable sun shades give you control over the sunlight and shade conditions.

Keep your outdoor living space at the ideal temperature.
Motorized Louvered Pergolas
Experience the next level of outdoor comfort with our motorized pergolas. These covered pergolas have an adjustable roof with louvers that can be rotated to various angles. When open, the louvers let in natural sunlight. When closed, they provide shade and protect from rain. You can easily adjust the shade conditions and create the ideal environment with a simple click on a remote or smartphone.
Features a motorized pergola roof that offers precise control over sunlight and shade.

Simple operation using a handheld remote or smartphone.

Automatic rain detection ensures a dry outdoor area.

It can have LED lights, Wi-Fi, retractable screens, and other modern features.

A durable aluminum frame ensures decades of low-maintenance enjoyment.
Why Choose Mitchell Construction For Your Pergola?
When building your pergola, Mitchell Construction thoroughly considers all factors, including your preferences, the yard's layout, and the functionality requirements.
We carefully evaluate your backyard, considering available space, sun direction, and surrounding views. This enables us to strategically position your pergola for optimal comfort and utilization.
Our vast experience building decks, patios, and outdoor living spaces in Chicago's suburbs ensures that we can assess your property and recommend a pergola design that matches your home while maximizing the utility of your outdoor space.
Get Your Free Estimate Today!
Whether you're interested in our adjustable pergola covers or want a design uniquely tailored to your space, our dedicated team is here to bring your vision to life. Request your free estimate today and take the first step toward creating your new outdoor living space!