Our Deck Building Process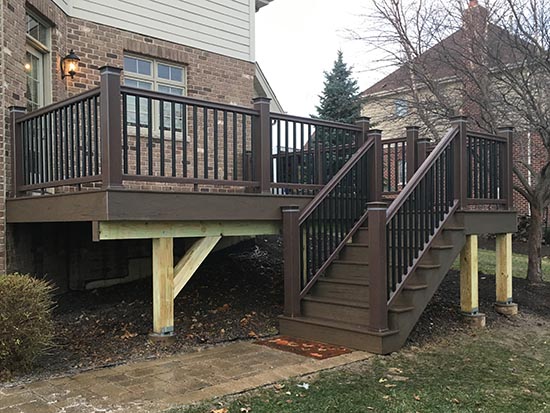 Choosing the right deck contractors is a challenge. We try to make that choice easier by being transparent about our process. Every custom deck build begins with an budget estimate. We will take the time to listen to your needs and understand what you want to achieve with your deck area. Next, we'll review all the ways we can bring your dream deck to life, including selecting the best material, incorporating your existing landscaping, and the architecture of your home. We'll also go over any extra features you may want including planters, benches, and lighting, and go over options for railing styles.
You'll receive a custom deck design and estimate for the project and we'll give you time to review so you can make the right decision for your home and family. Once you're happy with the design and the estimate, the next step of the process is to create blueprint drawings to submit with permit applications and order the materials. Once all the permits are arranged and the materials are in, we'll begin construction on your new deck.
Deck and Railing Materials
Choosing the right materials for your project can seem confusing, but we'll make it easy.
Complete Outdoor Living Spaces
Summertime in northern Illinois means heading outdoors and enjoying time with friends and family. Complete your outdoor living space with a variety of solutions. Expand your living area by finishing the underside of your deck to build a waterproof room complete with lighting, ceiling fans, screens, and more. Host your next party with confidence knowing your guests will have cover if it rains!
Or, create a cozy screened-in patio, classic pavilion, decorative pergola, or cover your existing porch. Make the space even more useful by adding an outdoor cooking area or fire pit for the family to gather around. If you have a flat rooftop space, why not build your own rooftop deck? Add planters, lighting, and decorative features to personalize the area and make it feel like home. Only your imagination is the limit. Hire a deck contractor to make your dreams come true!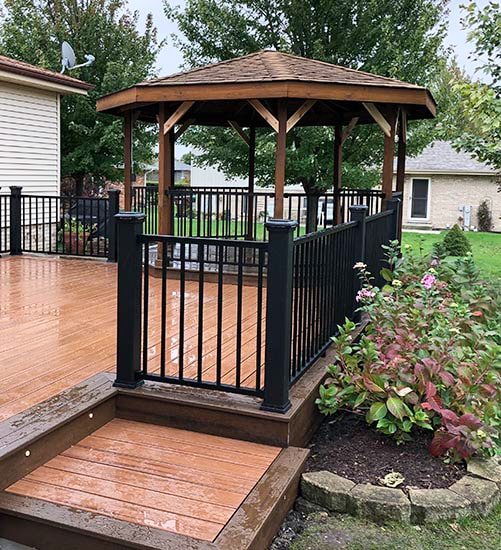 Decks and Railings Projects
Our deck installer experience includes a range of projects, from relaxing poolside decks to expansive, Southern-style wraparound porches. Every home has its own unique architecture and challenges. Every homeowner has his or her individual needs and dreams. Here's what it looks like when we use our deck contractor expertise to bring your ideas to life.
Composite Deck Pricing Examples
Decks come in all shapes and sizes and are customized to fit your space. The cost of each deck project depends on how time and materials are used. Below are some examples of completed projects and price ranges to give you a rough idea of what your project could cost.
$5,000 to $10,000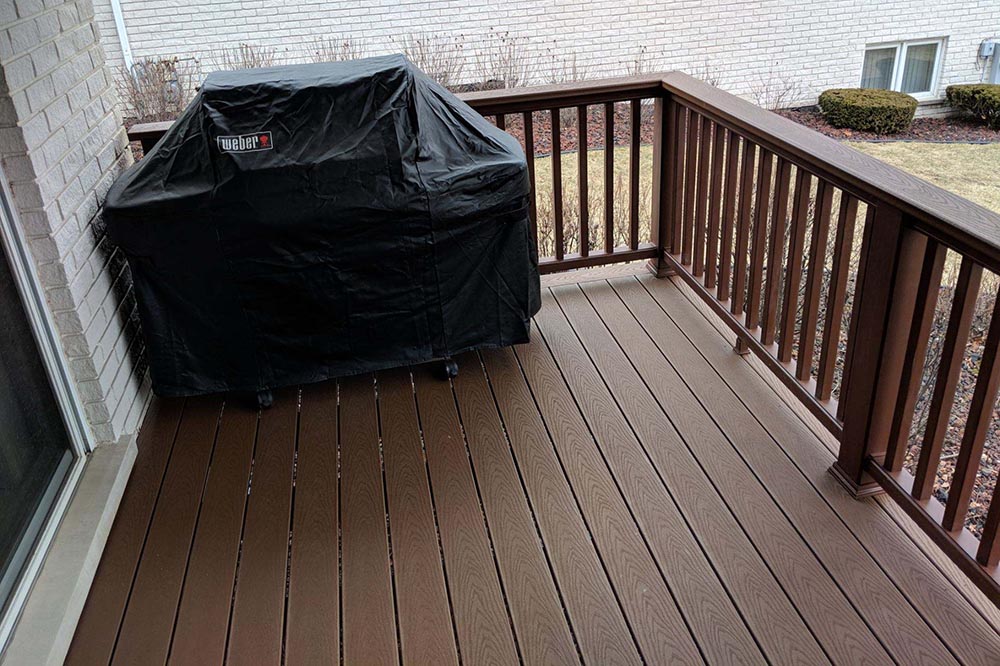 $10,000 to $15,000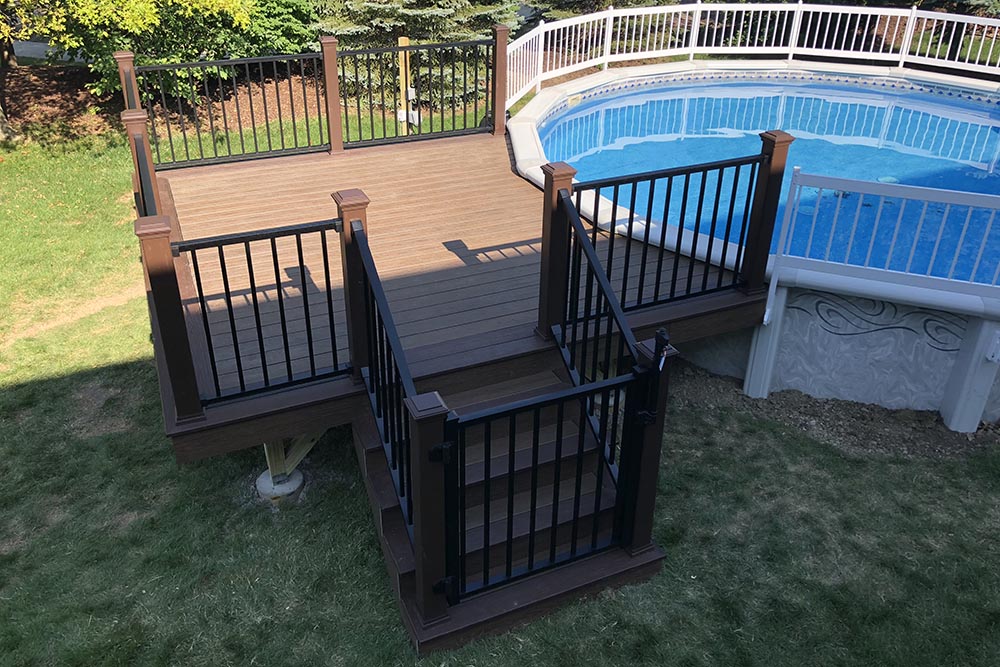 $15,000 to $20,000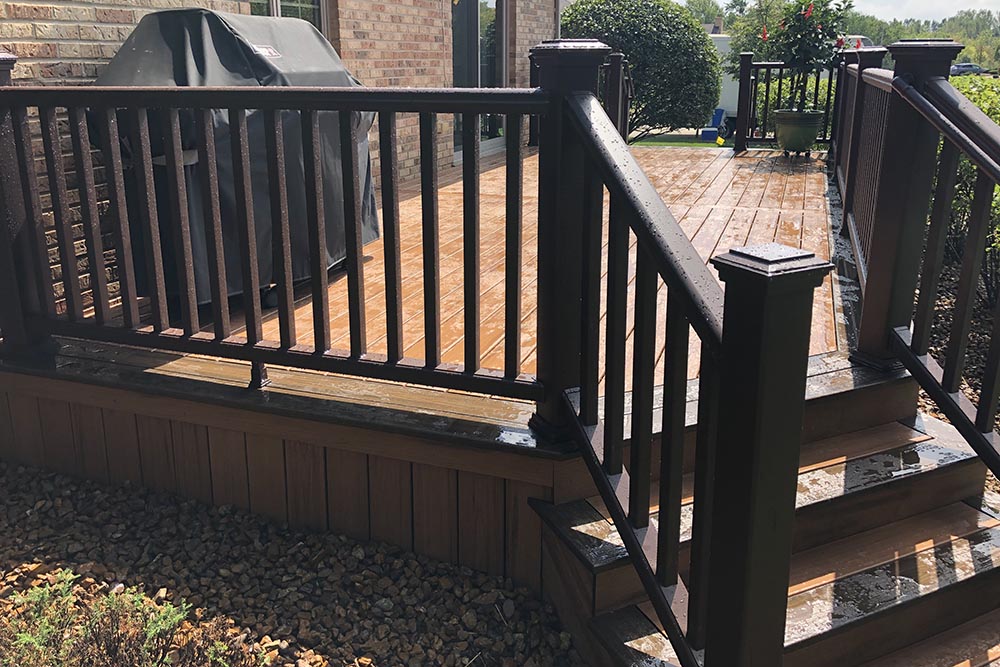 $20,000 to $25,000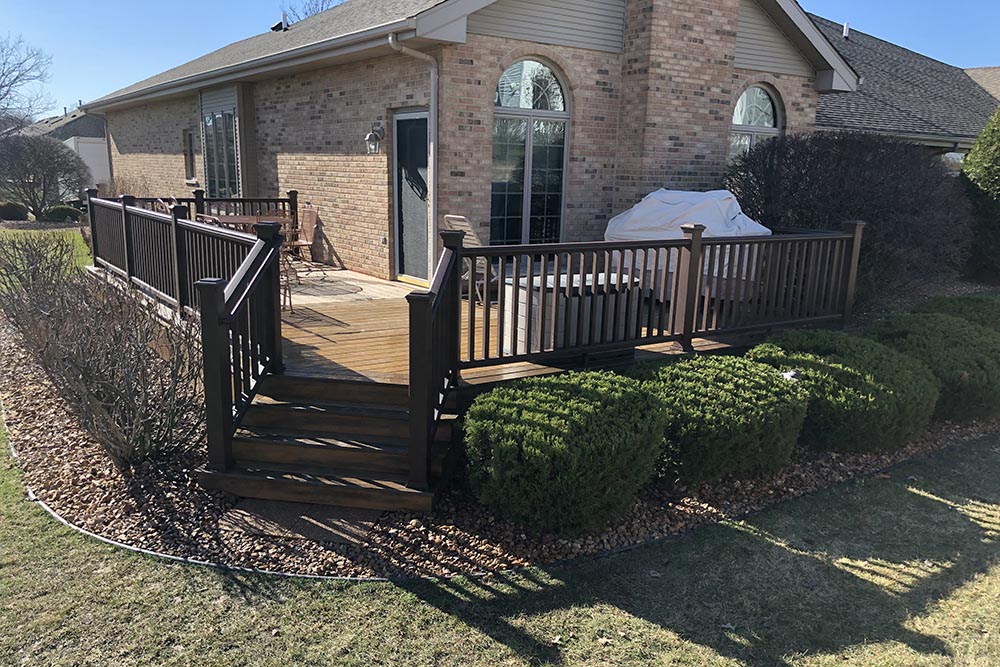 Disclaimer: These are examples pricing are listed to give you a ball park idea of the costs associated with installing a composite deck. Pricing may change. Please contact us to quote out your project.