Our Deck Contractors in Chicago's Suburbs Will Transform Your Outdoor Space
If durability is what you want in a deck, you've come to the right place. Mitchell Construction has served families in the Chicago suburbs since 1978. We are dedicated to providing our clients with durable, low-maintenance decks. We use only the best materials and products from leading manufacturers like Trex, so you can trust that your new deck will stand the test of time. Our in-house carpenters and experienced deck designers are ready to make your vision a reality. We've been doing this for 4+ decades, so you know your deck project is in good hands. 
Why Choose Mitchell Construction to Build Your Dream Deck?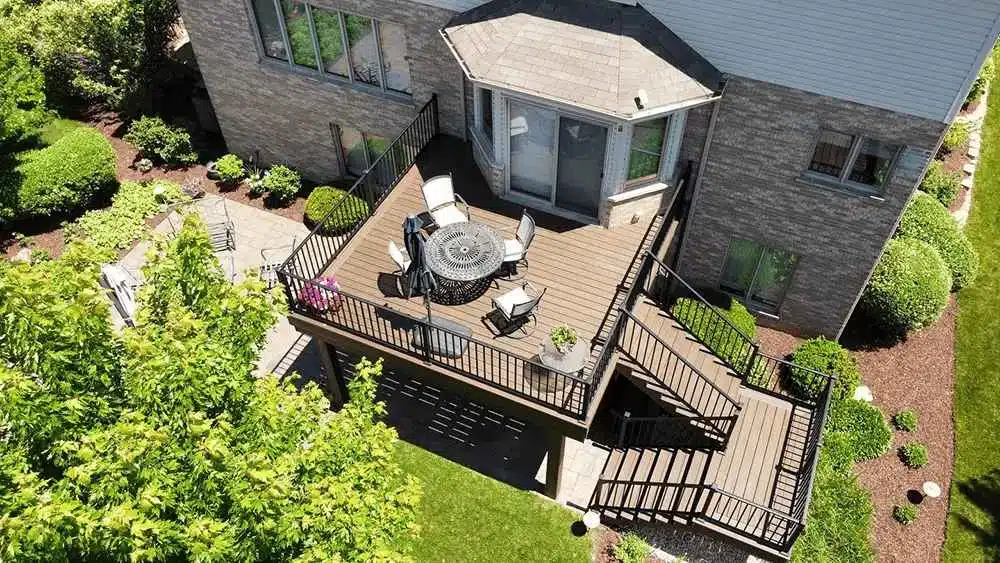 At Mitchell Construction, Monee, IL, we understand the importance of having a beautiful and functional outdoor living space to enjoy with your family. A custom deck can create the perfect spot to spend time together, whether for a barbeque, a game night, or an intimate dinner.
We know you want to feel confident that your deck will last
. You don't have time for costly repairs or replacements. You're here to make this investment once and to enjoy it for years to come.
That's why:
We stand behind our work, offering warranties on all our decks.
We stay on top of the latest trends and innovations in deck construction.
All of our decks meet or exceed building codes and regulations.
We use only durable materials and products from leading manufacturers.
We offer options like steel framing and helical piers for a better foundation.
We provide our clients with detailed plans for their decks so that they know what to expect.
We also believe that adding a deck to your home should be a delightful experience. We handle everything, including drawings, engineering, permits, and inspections. Our all-inclusive construction experience includes everything you need to improve your home (plumbing, electrical, landscaping, etc.).
A Deck Customized to Your Needs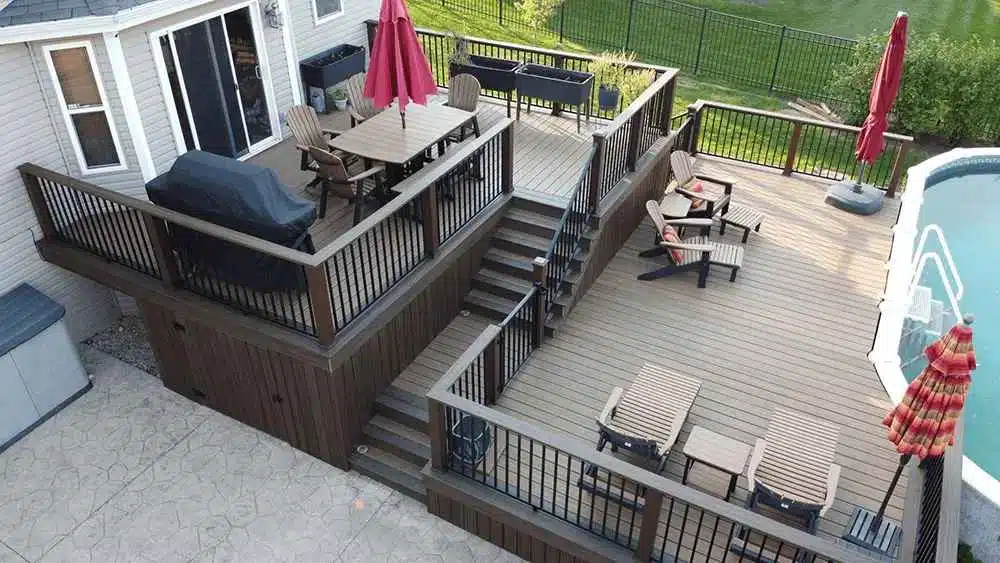 At Mitchell Construction, we take a client-centric approach to deck building. We value your input and take the time to understand your vision.
No matter what look or feel you're going for, we can make it happen. Our experienced deck builders are adept at working with various deck materials such as wood, composite, PVC, and metal. And if you're unsure what type of deck is best for you, our expert team will guide you through the process. We also include options like built-in seating, lighting fixtures, planter boxes, and much more.
Decking & Railing Materials:
Deck Features:
 Built-in seating
Lighting fixtures
Planter boxes
Gates
Steel framing
 Storage
Under deck waterproofing
Our deck installers are committed to providing our community with the best quality. Our goal is to create a deck that will provide your family with a beautiful outdoor living space for years to come. We build ground-level decks, multi-level decks, poolside decks, rooftop decks, wrap-around decks, and anything your imagination can dream up.
Composite Deck Pricing Examples
To get an accurate price for your deck project, our team will need to know the size and scope of your project. The cost of each deck project depends on the time and materials needed to complete the job. As a general guide, size is the main factor when determining the overall cost of your deck.
Disclaimer: These pricing examples are just to give you a ballpark estimate of the cost. Final prices may change. Please contact us for an accurate price quote.
Get Your Deck Done Right the First Time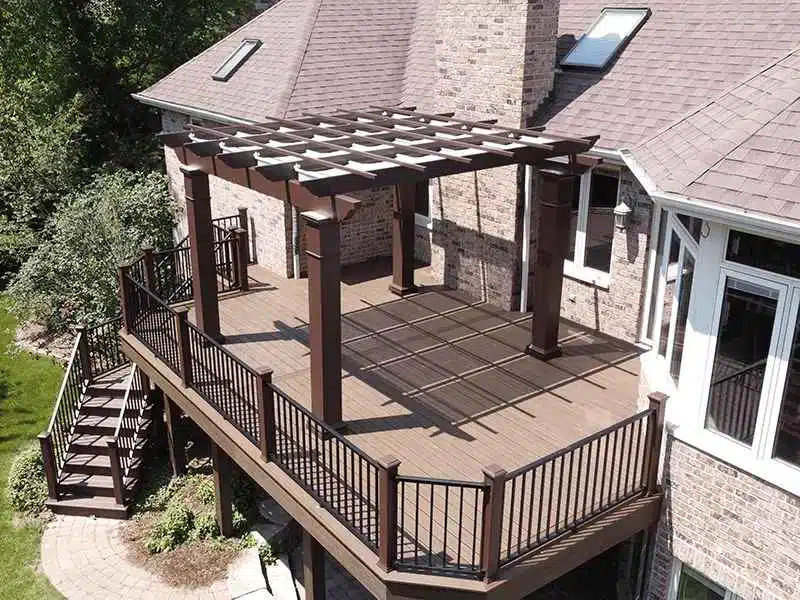 Our deck contractors in Chicago's suburbs understand the importance of precision. We treat each project with the same level of care and attention to detail, no matter how big or small. We don't cut corners or rush the job. Our aim is to provide you with a beautiful and durable deck that you and your loved ones can enjoy for years to come.
If you're ready to take the next step in transforming your outdoor space, contact us today or request an estimate. We look forward to helping you create the perfect deck for your home!