Custom Patio Covers in Chicago's Suburbs
Add comfort and protection to your outdoor space with a patio cover from Mitchell Construction. For over four decades, we've been turning ordinary backyards into luxurious outdoor spaces, perfect for entertaining with family and friends. With our patio covers, your deck or patio will stay dry and comfortable all year round, no matter the weather.
Why Cover Your Outdoor Space?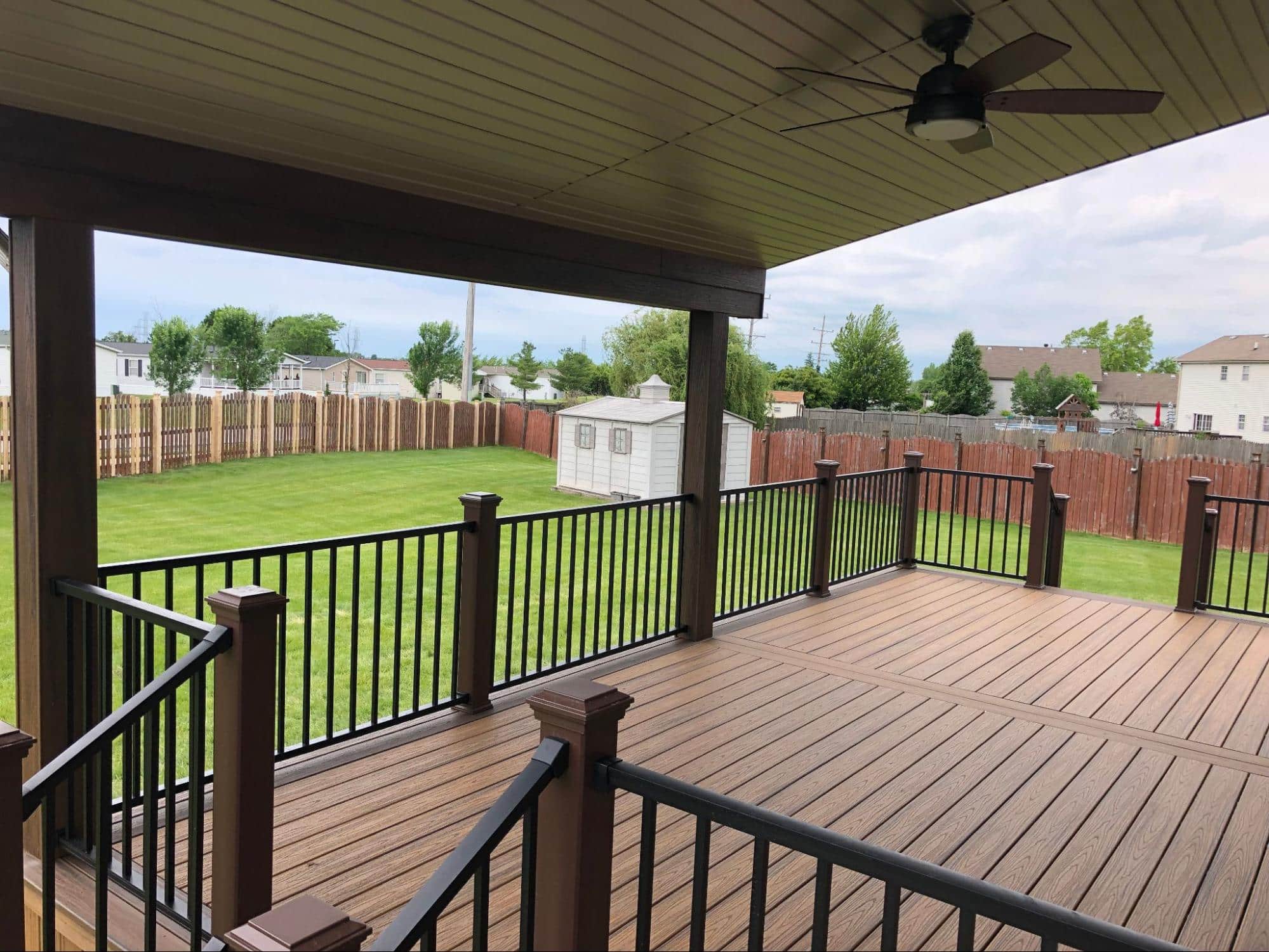 There are countless benefits to adding a cover to your deck or patio. 
Patio covers provide much-needed shade during the hot summer months,

making it more enjoyable to spend time outdoors. They also protect your outdoor furniture and flooring from fading and damage caused by the sun's rays.

Patio covers offer protection from rain, snow, and other harsh elements,

allowing you to enjoy your outdoor space even when the weather isn't ideal. With a patio cover, you can host gatherings without worrying about the weather ruining your plans.

Patio covers are an excellent way to extend your living space.

By adding a cover, you essentially create an additional "room" outside your home. This extra space can be used for dining, lounging, or entertaining.
Turn Your Deck Into an Open Porch!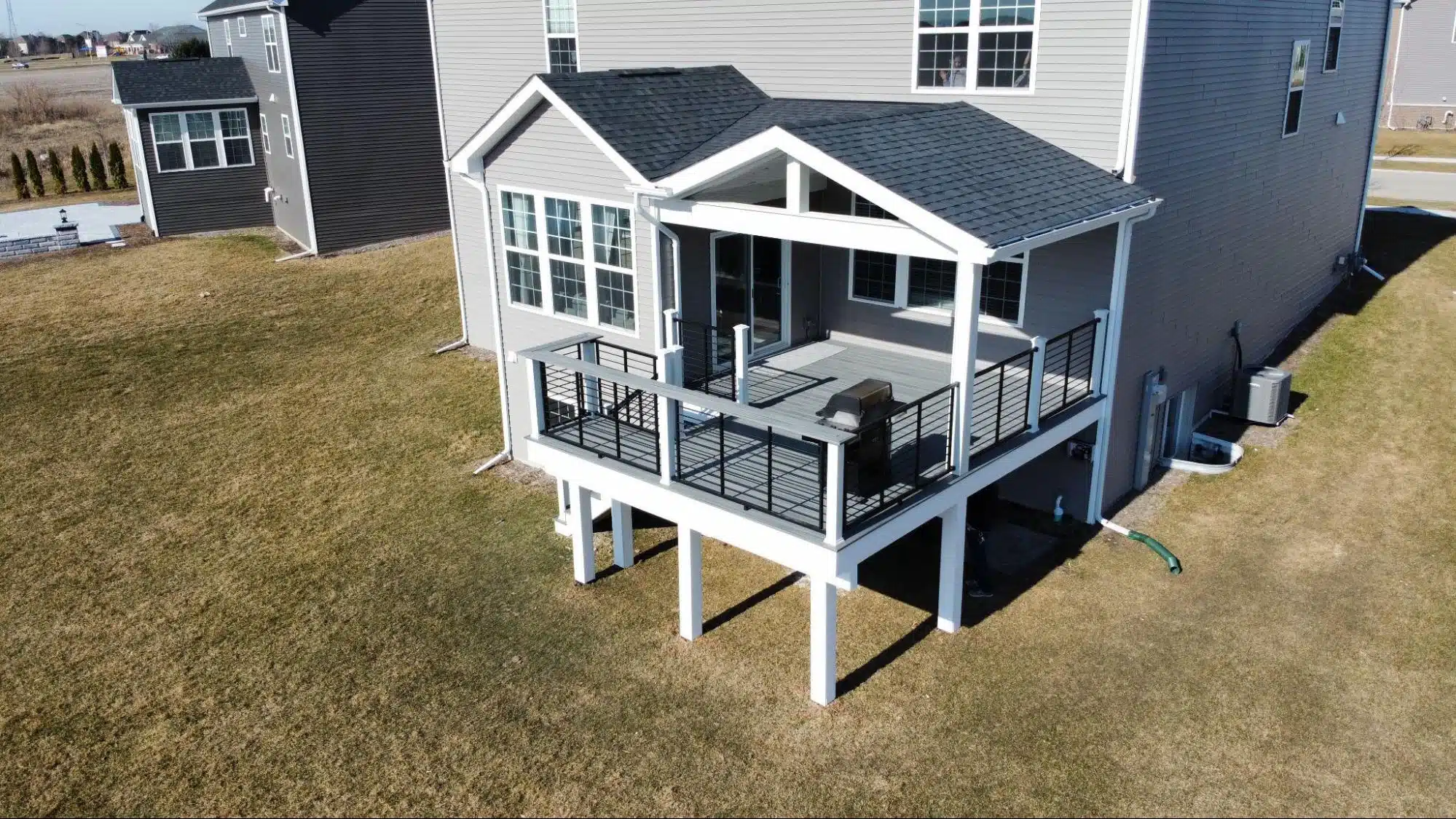 A patio cover can transform your deck into an open porch, giving you a covered outdoor living space that you can use throughout the year. With the skillful craftsmanship of Mitchell Construction, your patio cover will blend harmoniously with your home architecture, making it feel like an original part of the house. 
We invite you to read our recent project, "Open Porch with Bar Top," to see the stunning transformation a patio cover can make!
Customization Options For Your Cover
As the premier patio cover builders in Chicago's suburbs, Mitchell Construction offers a wide range of customization options to ensure your patio cover aligns with your home's aesthetics and meets your needs:
Roof Design:

Opt for gabled, flat, or other styles.

Materials:

Choose from materials like wood, aluminum, and vinyl.

Colors:

Match with your home's color scheme, or choose a contrasting shade.

Lighting:

Add integrated lighting, such as recessed or pendant lights.

Ceiling Fans:

Consider a fan for added comfort on warm days.

Extras:

Consider retractable screens or an outdoor fireplace for added comfort.
We are committed to tailoring your patio cover to reflect your unique vision, ensuring seamless integration with your outdoor space. Whether you're envisioning a modern design or a classic rustic feel, we are ready to translate your ideas into reality.
Ensuring Durable Projects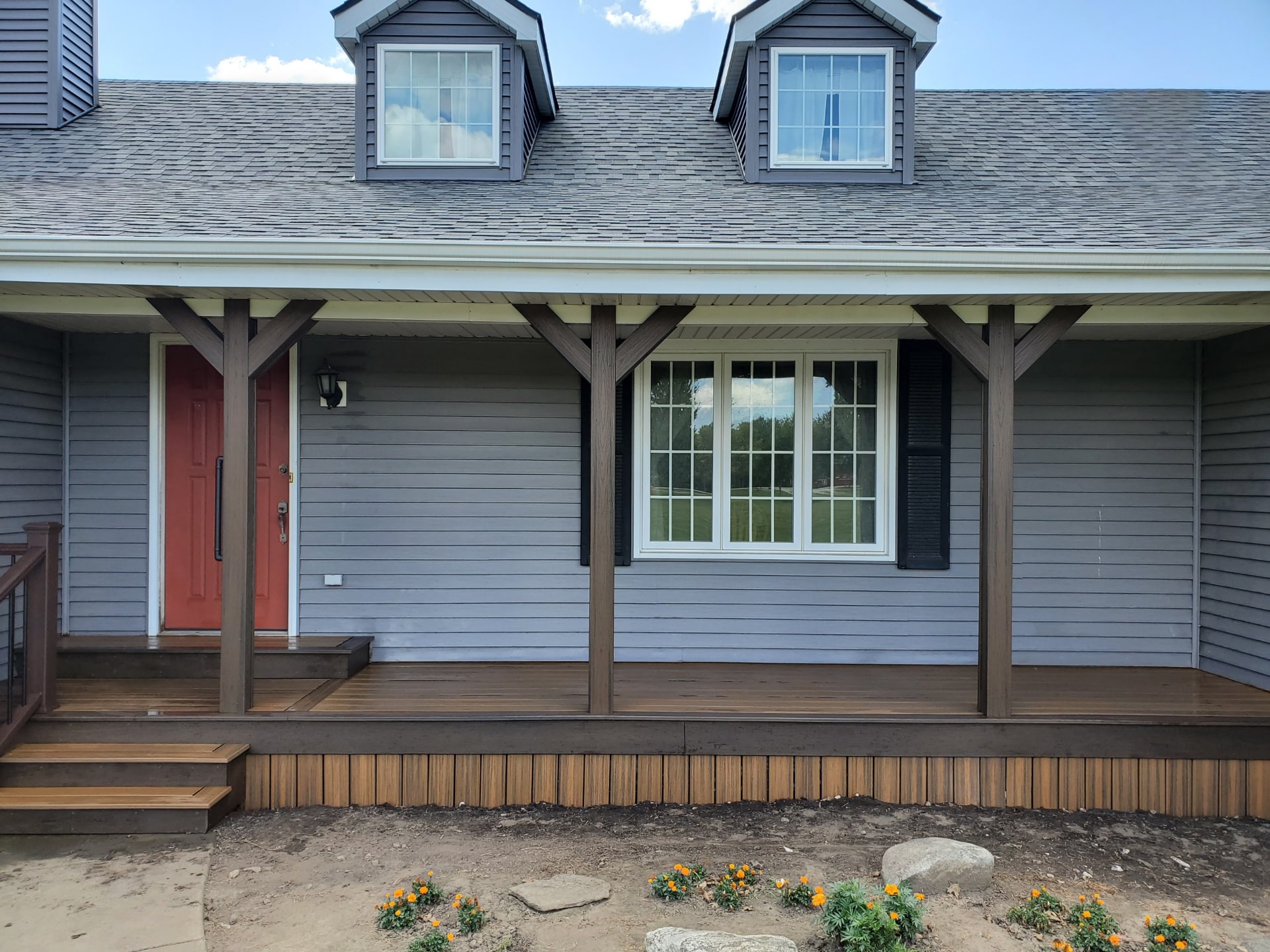 Durability is at the heart of Mitchell Construction's approach. We understand that a porch or patio cover is more than an addition; it's a long-term investment in your home. 
As a top-rated patio cover contractor in Chicago's suburbs, we bring decades of experience to the table, ensuring that we use only premium materials and best practices in installation. This ensures every deck, porch, or patio cover we build provides you with decades of low-maintenance enjoyment.
Trust is a crucial element in any construction project, and we value the peace of mind of our clients. Our credentials, including being a fully licensed and insured company and a Trex Platinum contractor, are your assurance of a project executed with skill and care. For your peace of mind, all our projects come with a labor warranty.
Choose The Best Patio Cover Contractors in Chicago's Suburbs
Ready to enhance your outdoor living space with a covered deck or patio? Contact Mitchell Construction today for a free estimate. Committed to exceeding your expectations, we aim to provide you with an outdoor space you'll fall in love with. Discover the difference a custom patio cover from Mitchell Construction can make. Get in touch with us today!