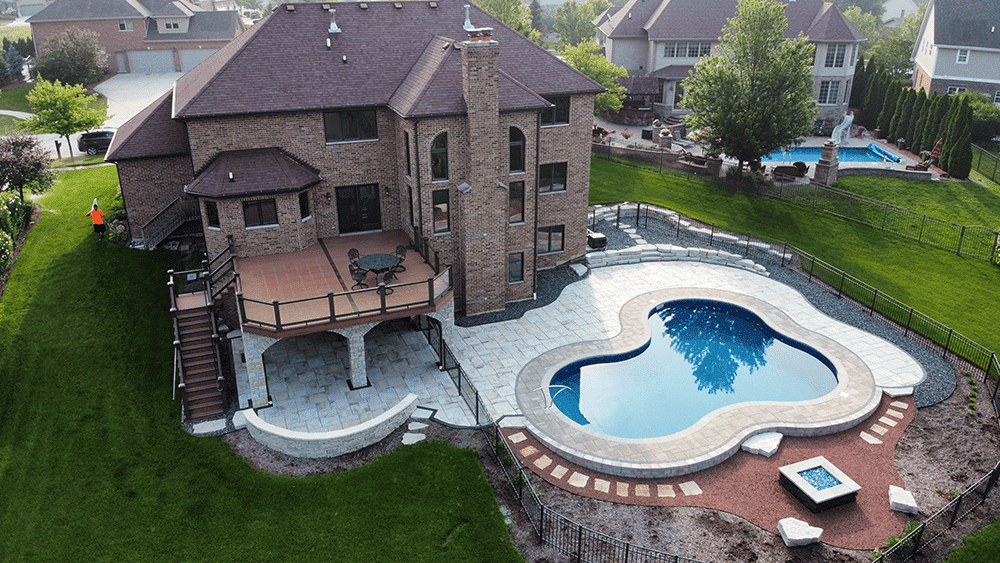 Are you planning to add a patio to your outdoor space? If so, you'll want to compare different patio materials to ensure you select the one that's right for your needs. Your lifestyle, budget, and the look you're going for will all play a role in determining which material is best for you. So let's explore the pros and cons to help you make an informed decision.
Concrete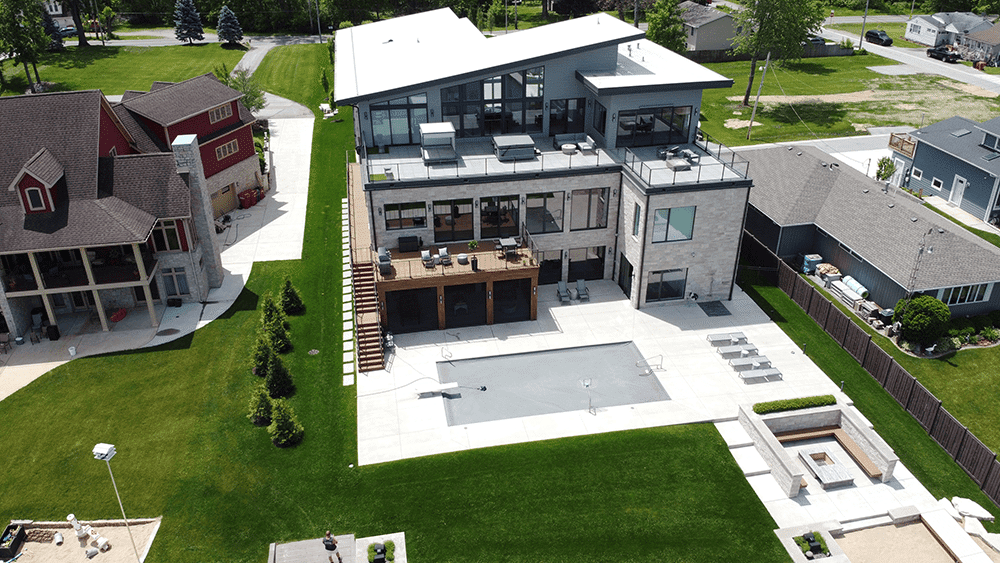 Concrete is a popular and budget-friendly material for patios. It can be colored, stamped, or stained to create a unique look that could fit any style. It's also durable and lasts for years with minimal maintenance and upkeep.
One of the downsides is that it is vulnerable to cracks, which can be expensive to repair.
Pros:
Durable,
Affordable,
Customizable looks,
Minimal maintenance.
Cons:
Vulnerable to cracking,
 Maintenance is more expensive,
It can be uncomfortable on bare feet,
Pavers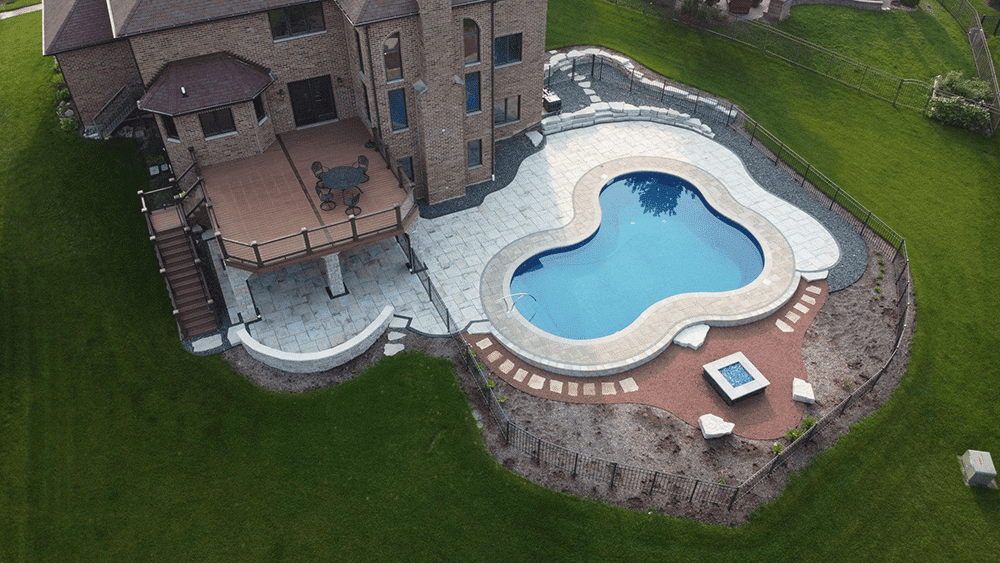 Pavers are incredibly durable and have the beauty to match. They're also low maintenance. Paver stones are available in numerous sizes and shapes, allowing you to create unique designs. Additionally, repairing damaged pavers is cheaper than repairing a concrete surface, as you can easily replace the individual pieces. This makes pavers a great long-term choice.
One of the main cons is the higher up-front cost. (Pavers cost significantly more than, for example, concrete.)
Pros:
 Durable
 Low Maintenance
 Countless beautiful types of paver stones
 Endless design possibilities
Cons:
High up-front cost
Weed growth between stones is common
Flagstone
Flagstone is an attractive and durable material that is perfect for creating a patio with a natural look. It's often used near water features and gardens, as the stones are naturally slip-resistant. The downside is the cost, which is also higher than concrete. Not only is the material expensive, but it's also labor-intensive to install. However, the result is well worth it.
Pros:
Beautiful natural look
 Durable
 Slip-resistant
Cons:
Expensive material and installation costs
Brick
Brick has been used to build patios and homes for centuries. Brick patios are aesthetically pleasing and have a traditional, timeless look. They also resist harsh weather conditions like cold temperatures or heavy rainfall.
Since brick is durable and low-maintenance, the decision ultimately depends on personal preference and budget. Brick surfaces look particularly good in traditional settings like a cottage or country home. Like pavers or flagstones, brick costs more than concrete.
Pros:
Beautiful, timeless look
Durable
Low maintenance
 Resistant to cold temperatures
Cons:
Conclusion
Concrete is a great, budget-friendly option that is customizable and durable. You can get a much larger concrete surface for the exact cost as a smaller surface with paver stones, flagstone, or brick. However, it offers a different aesthetic appeal and is vulnerable to cracking.
If you're looking for more of a luxurious look, then pavers, flagstone, and brick are excellent choices that are both beautiful and durable, offering superior protection against cracking. Plus, their maintenance costs are often lower than concrete.