We Design And Build Pergolas, Porches, Gazebos, And More!
Are you looking to add a custom outdoor structure to your backyard in Chicago's suburbs? Mitchell Construction designs and builds pergolas, porches, patio covers, gazebos, and other outdoor structures. Our shade structures are designed to be durable and always use the latest materials available. We stay up-to-date with the latest advancements in the industry to ensure our products are of the highest quality.
Our deck builders can help you create the lifestyle you've always dreamed of for your family. If you're ready to take the next step, get an estimate from us today and experience the outdoors like never before!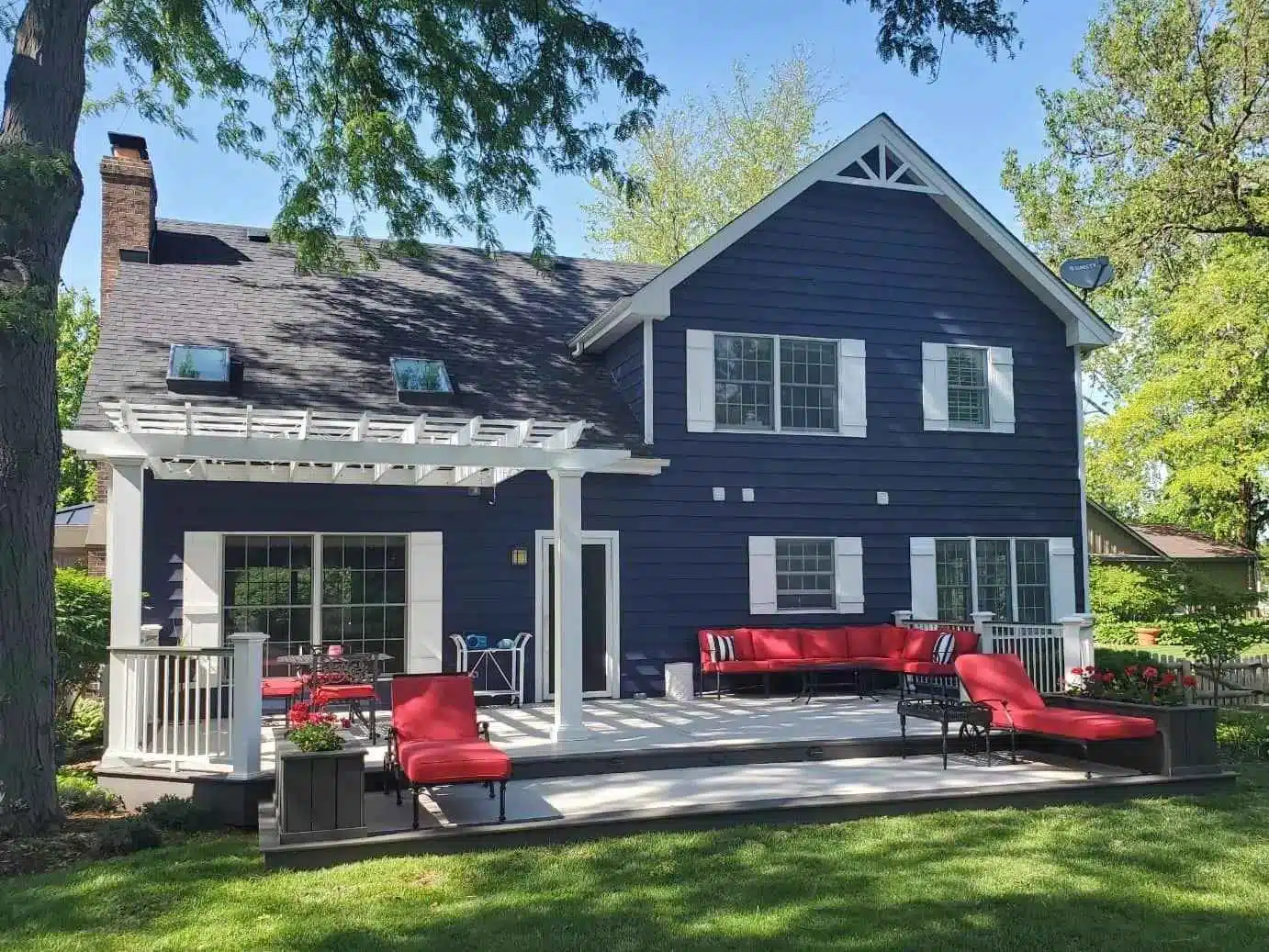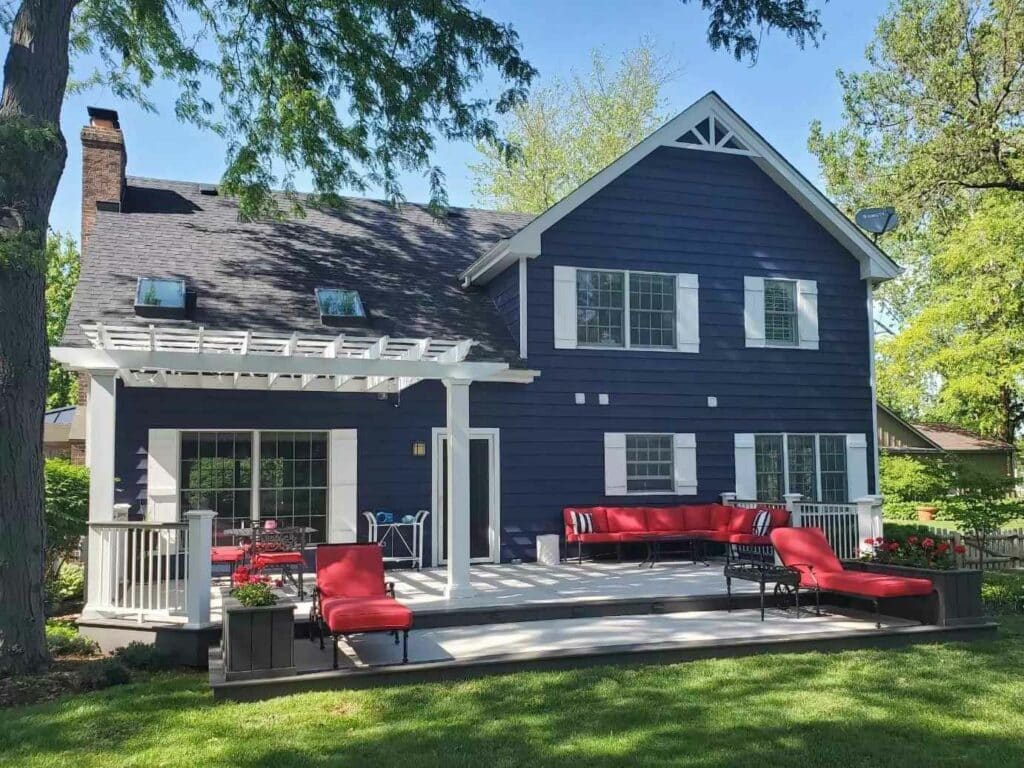 Pergolas are an excellent way to add shade and character to any outdoor space. You can choose from various styles, including traditional, classic, and modern. Our pergola builders can handle everything in the book, so sit back and relax while we create the perfect pergola for your outdoor area. With a stylish design and durable materials, your pergola will stand the test of time and impress all who come to admire it. We offer a wide selection of materials like pressure-treated pine and cedar, exotic hardwoods, vinyl, and aluminum. If you want your pergola to match your home's style, the Mitchel Crew is the team to call. We can customize your pergola to blend in seamlessly with the rest of your property. We install different adjustable pergolas designed to provide the right balance of shade and sun. For example, a pergola with a canopy can provide shade on demand while sticking to the tried and true classic look. We also offer modern StruXure pergolas, which have adjustable louvers that you can open and close with the touch of a button on a handheld remote.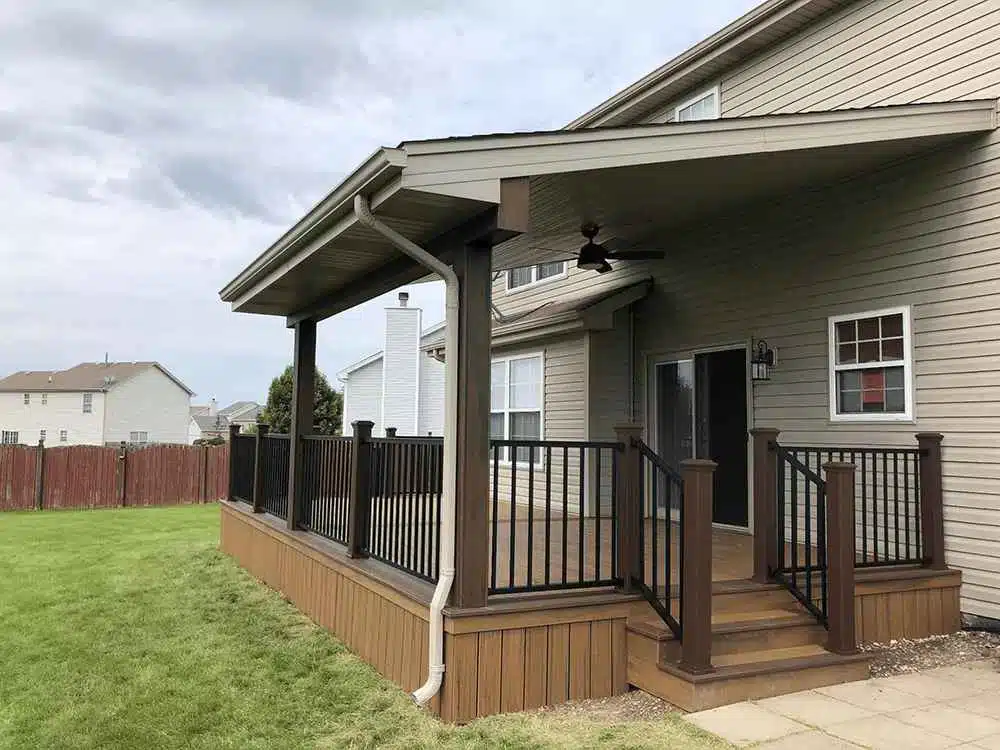 Transform your patio or deck into a comfortable open porch with the addition of a patio cover or roof. When rain or snow catches you unprepared, your gatherings won't have to end just yet. Our patio covers protect you, your family, and your party plans from whatever Mother Nature throws your way.
We are meticulous about our patio covers and integrating them seamlessly with your home's existing architecture. We carefully choose the colors and materials to provide a cohesive look.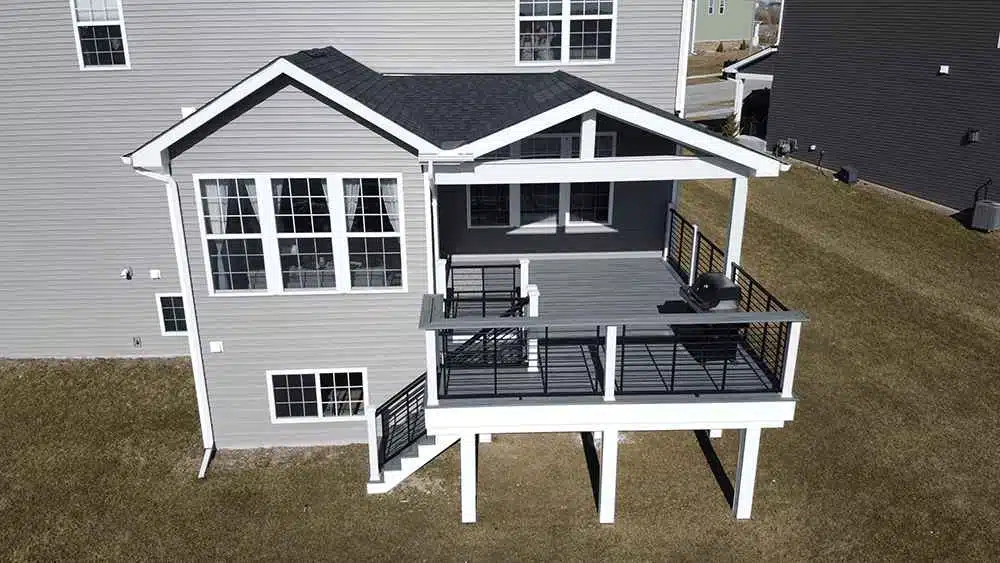 Enjoy the outdoors without having to worry about rain or sun. We make our porches with your comfort in mind. We can create an open porch, a three-season porch, or a screened-in porch that will keep you safe and comfortable while you admire the beauty of the outdoors. Whether you're looking to turn an existing deck or patio into a porch or you want to build a brand-new outdoor living space, the Mitchell Crew has you covered.
Looking for a unique and inviting outdoor space? Why not add a gazebo or pavilion to your backyard oasis? Pavilions & Gazebos are multi-functional, freestanding outdoor structures that can serve as dining areas or entertainment spots. They provide protection from the sun and rain, making them perfect near a pool or outdoor kitchen. Pavilions typically provide more space for entertaining larger groups, while gazebos offer a more intimate setting.
Let's Create The Perfect Outdoor Living Space For Your Family!
Our experienced and knowledgeable team will work with you to design the perfect space for your home. We are ready to help you create the lifestyle you've always dreamed of. Get in touch with Mitchell Construction today and get started on your dream project!