Are the harsh sun rays or unpredictable rain showers interfering with your peaceful afternoon tea – or those weekend BBQ parties you love hosting? If your answer is 'yes,' then patio covers could be the game-changing solution you've been looking for. Discover 6 advantages of patio covers and learn how they can turn your outdoor space into an extension of your cozy indoors.
#1 – Maintain A Comfortable Environment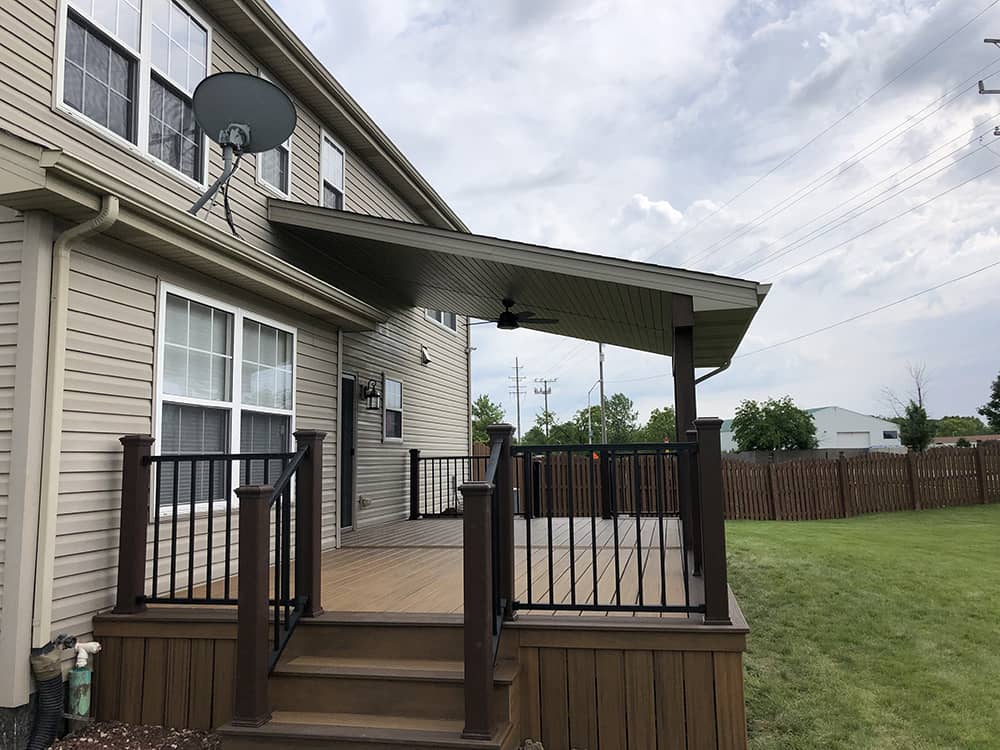 Patio covers are roof structures that are attached to your home and extend over your patio or deck. They shield your outdoor space from the elements, providing a comfortable zone like your indoor space. 
To better understand the impact of patio covers, let's start with a common scenario. Imagine a hot, sunny day. The temperature is climbing, and the sun is beating down on your patio. Without a cover, the space is virtually unusable – far too hot and bright for comfort. But with a patio cover, this outdoor area transforms into a welcoming, cool oasis that provides relief from the sun.
#2 – Enjoy Uninterrupted Get-Togethers 
With a covered patio or deck, you can confidently plan and host your social events without worrying about sudden weather changes. Whether it's a family reunion, a weekend barbecue, or a casual evening with friends, the weather will no longer dictate the success of your plans. You and your guests can comfortably enjoy the occasion without the need to rush indoors at the first sign of a drizzle or when the sun becomes too intense.
#3 – Create A Seamless Transition Between Indoor And Outdoor Spaces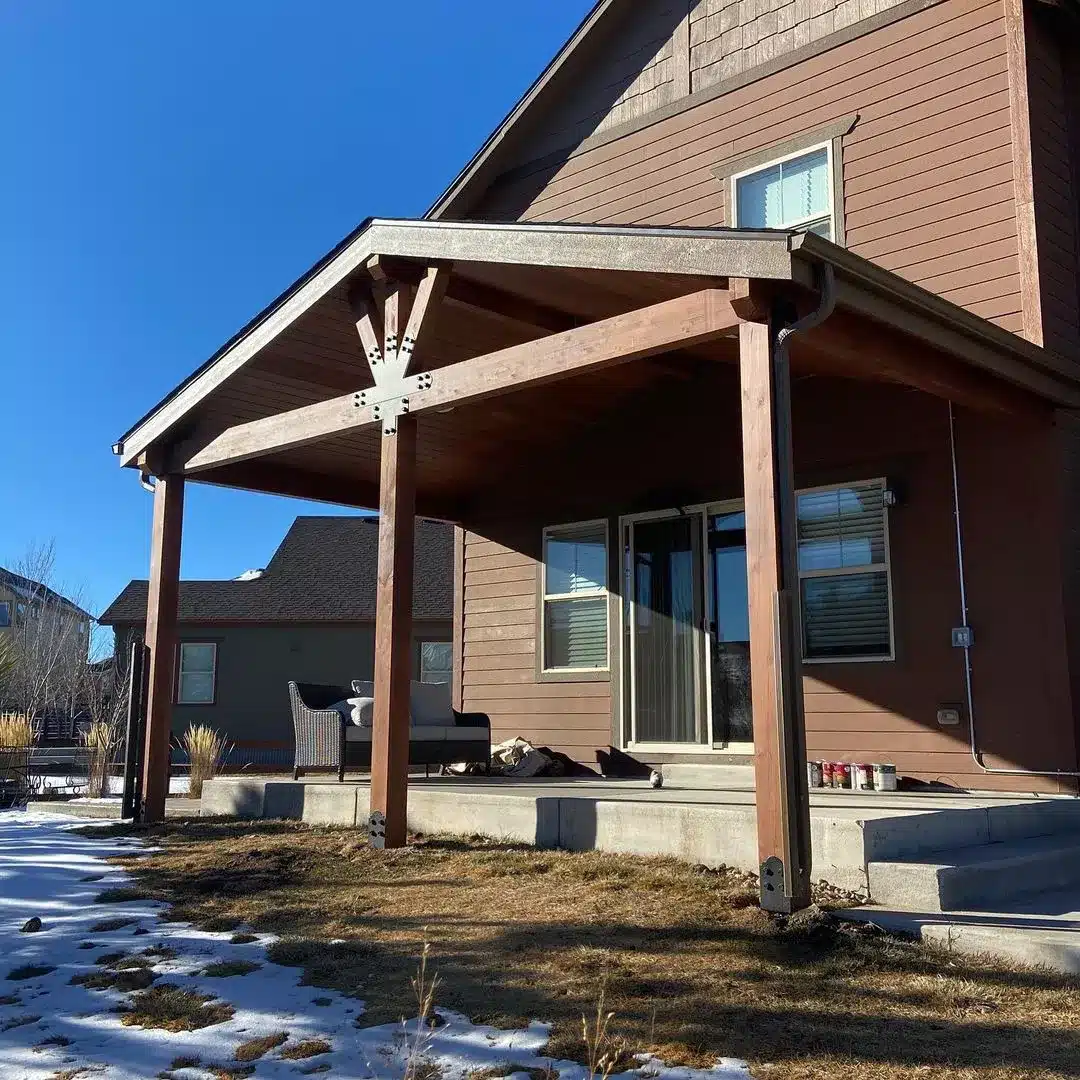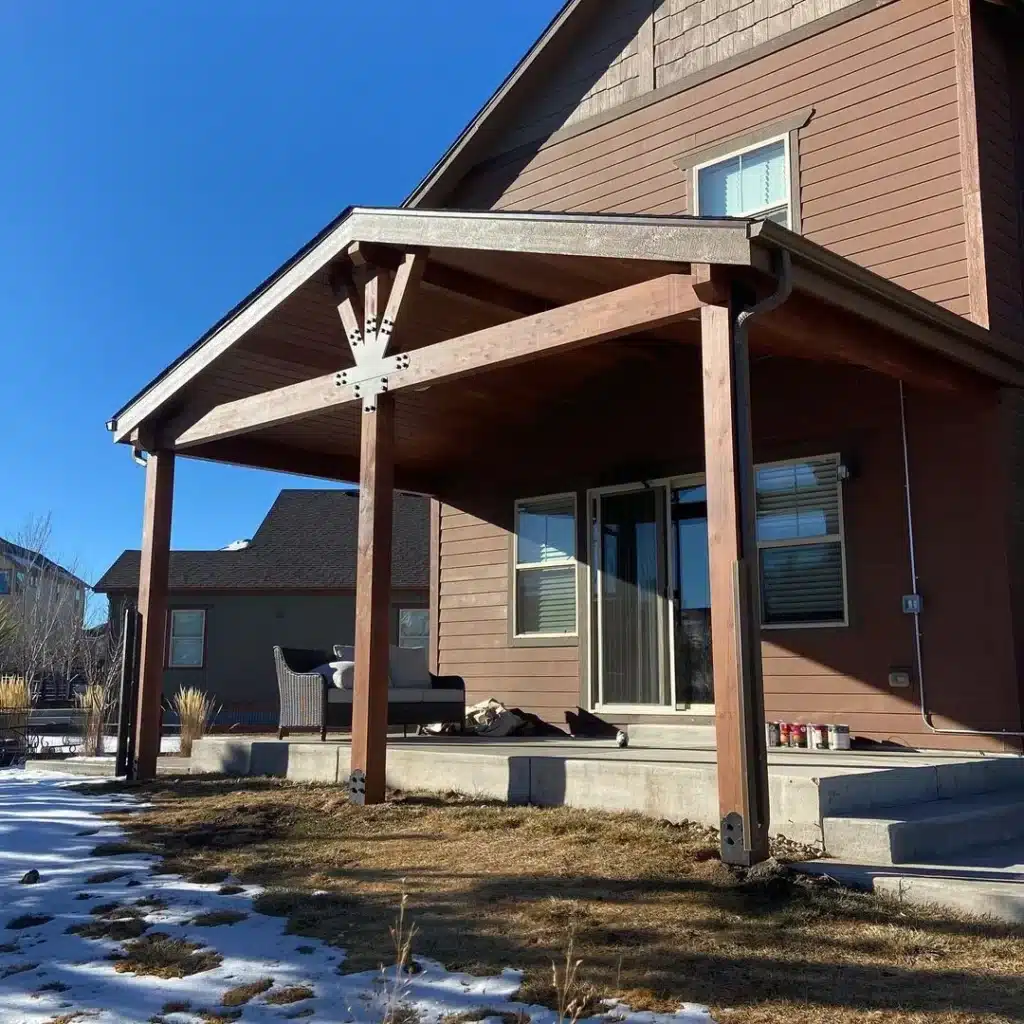 Imagine opening your patio doors to an elegantly covered outdoor area. This covered space serves as a middle area between your home's interior and the rest of your backyard. A patio cover essentially creates an unenclosed room, one that allows you to enjoy the freshness of the outdoors without stepping away from the comfort of your home.
#4 – Protect Your Decking And Furniture From The Elements
Rain, sunlight, and snow can be detrimental to different materials. For example, constant exposure to the sun causes wood to fade, crack, and warp over time.
By installing a patio cover, you shield your furniture and decking from harsh weather conditions. This not only preserves the beauty of your furniture but also extends the lifespan of your outdoor space, helping you save on maintenance costs and replacements. 
#5 – Create The Perfect Entertainment Space

Adding a patio cover expands the possibilities for your entertainment setup. You can set up a dining area, an outdoor kitchen, or even a TV without fear of damage from the elements. Adding ceiling lights, fans, heaters, or a sound system can enhance the experience further, providing the perfect atmosphere for any event or gathering.
#6 – Increased Resale Value
A patio cover expands your living space and creates an area that can be used comfortably throughout most of the year. This is often seen as added value in the eyes of prospective buyers.
Furthermore, the aesthetic appeal of a patio cover shouldn't be underestimated. A stylish patio cover that complements the home's architecture can enhance the overall curb appeal of your property, potentially leading to increased resale value.
Transform Your Backyard with Mitchell Construction – Serving Chicago's Suburbs

There is no denying that a well-designed patio cover can transform your outdoor living space. But the first step towards this transformation begins with a solid foundation – a well-constructed patio or deck.
If you live in our areas of service and would like to transform your backyard, the patio cover builders at Mitchell Construction are here to make your dreams a reality. To learn more, visit our Patios and Pavers page for your patio needs or our Decks page if you prefer the charm of an elevated deck or contact us today for free estimate!