Looking to design a truly unique deck railing for your outdoor space? This blog will introduce you to various railing concepts and design options that can elevate your deck experience to new heights. Get ready to explore inspiring infill ideas, top rail options, lighting solutions, and more as we help you transform your deck into a true reflection of your personal taste.
Customizable Components Of A Deck Railing
When planning your perfect deck railing, there are three main customizable components to consider, each vital to the overall appearance and functionality of your railing system. Here's a brief overview of each component:
1. Top Rail & Bottom Rail:
The top rail and bottom rail are the horizontal components that hold the infill in place and connect to the posts. Choosing the right top and bottom rail design is important for both visual appeal and user comfort. Depending on your design preference, they can be flat, curved, wide, or narrow. The top rail is also essential for safety, providing a handhold as you navigate the deck or relax by its edge.
2. Infill:
The infill is the core element that connects the top and bottom rail, filling the space between rails and providing visual interest and safety. A variety of infill options are available, including balusters, mesh, cable, and even glass. The infill will not only define the style of your rail but also determine the level of privacy and allow for unobstructed views, depending on your preferences.
3. Posts:
Posts are the vertical components that support your railing system. In most cases, their material matches that of the top and bottom rails to ensure a uniform look. Posts often include two subcomponents: post caps and post skirts. The post cap rests on top of the post, adding visual interest and sometimes even functional features like integrated LED lighting. Meanwhile, the post skirt covers the base of the post, providing a seamless look and design continuity.
#1 Deck Infill Idea: Glass Panels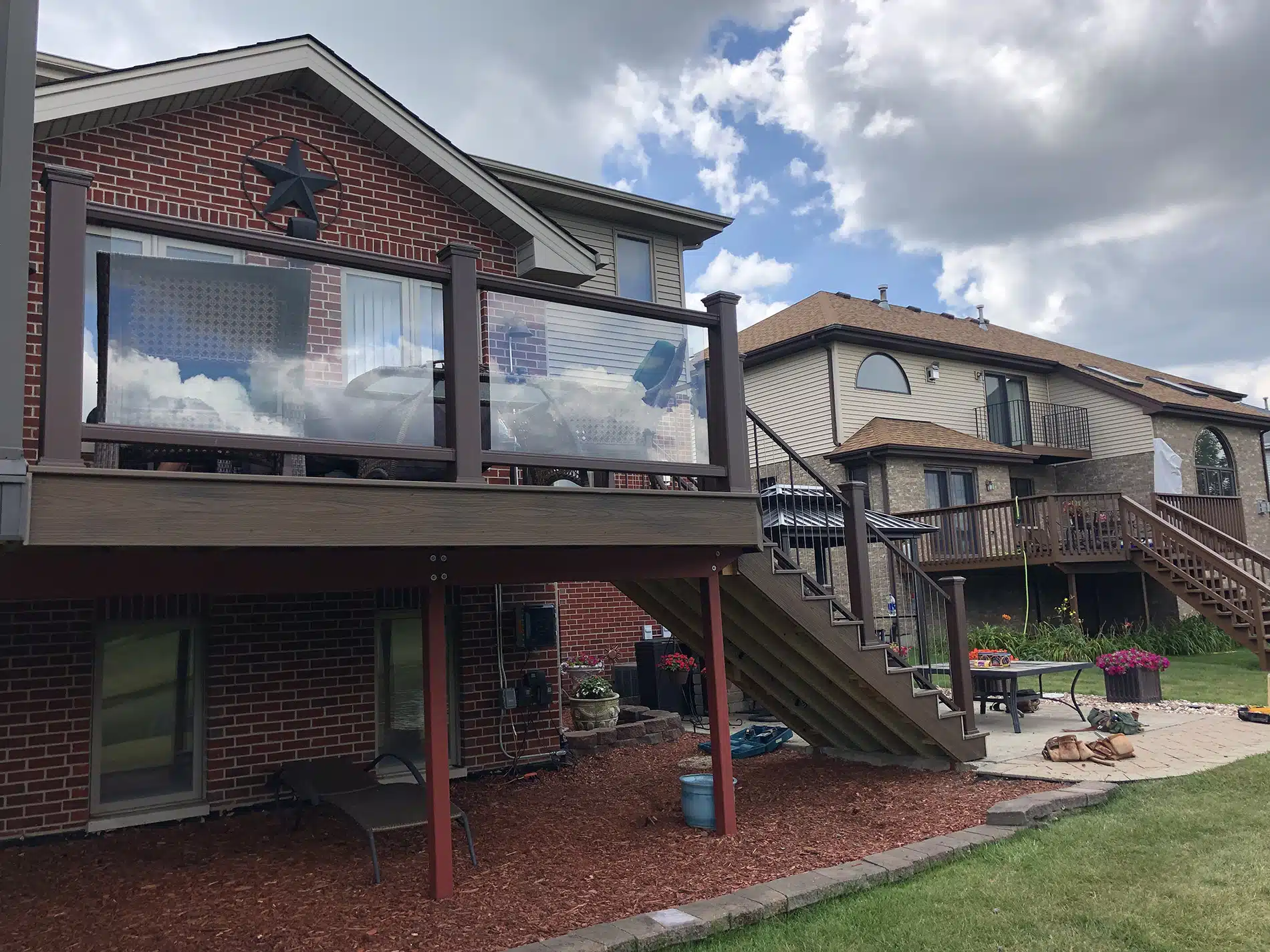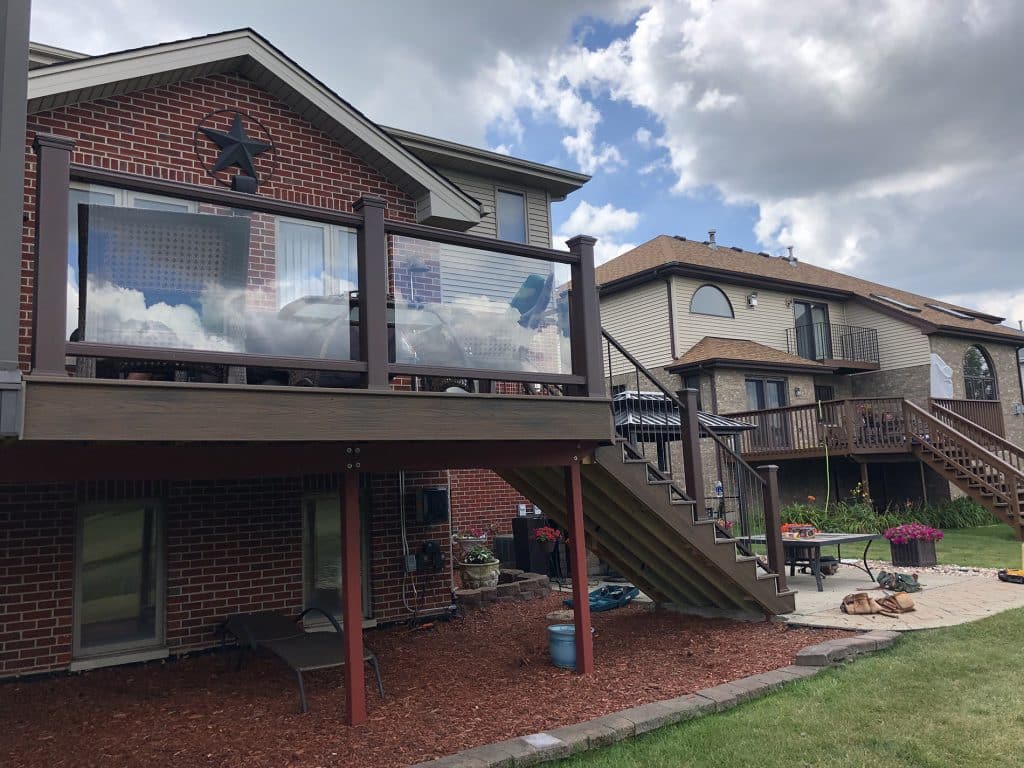 For a sleek, modern look while maintaining an unobstructed view of your surroundings, consider choosing tempered glass panels as your infill of choice. These durable glass panels are designed to withstand the elements and provide a sense of openness and connection with the outdoors. In addition, glass infills act as a wind barrier and require minimal maintenance to stay in pristine condition. 
#2 Deck Top Rail Idea: Choose A Cocktail Rail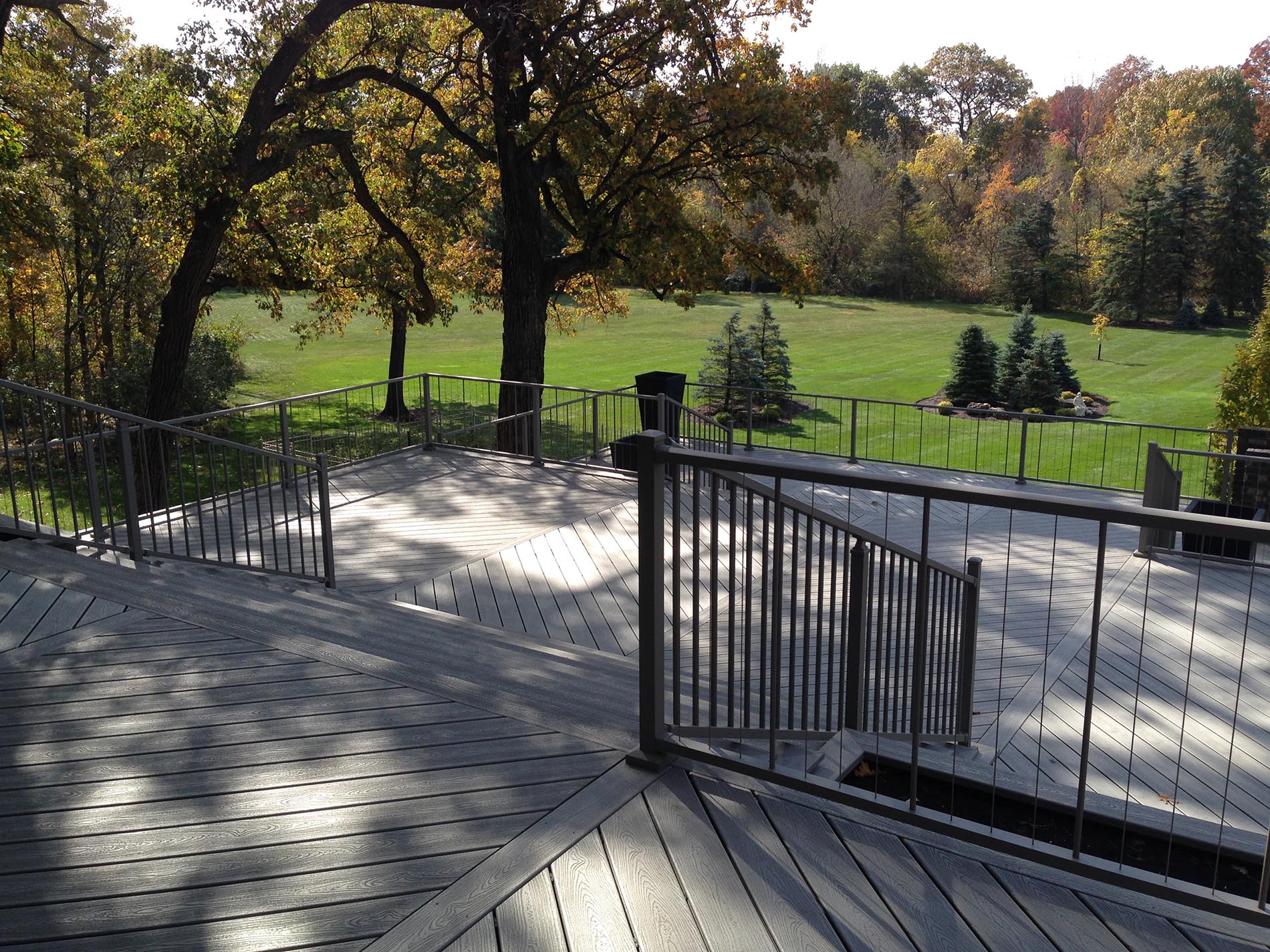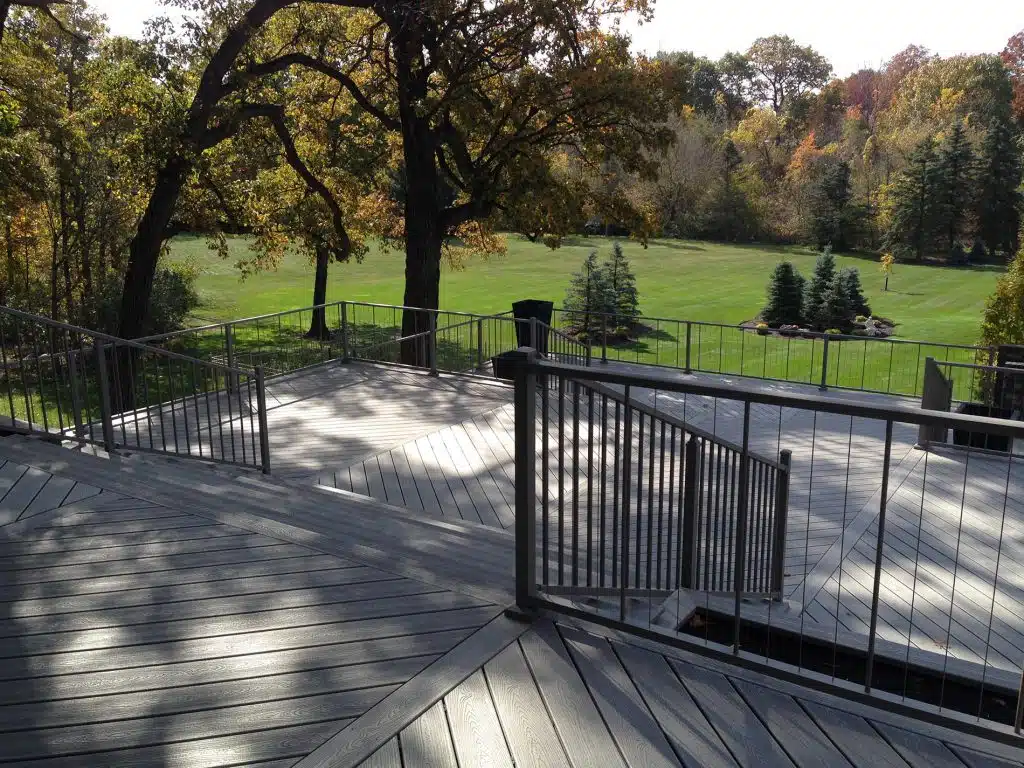 Elevate the functionality and appeal of your deck railing by opting for a cocktail rail system such as that offered by Trex. Using Trex Transcend or Select deck boards, a cocktail rail creates additional surface space, perfect for placing drinks and small items while you enjoy your outdoor area. This innovative design element enhances both convenience and aesthetics, inviting you and your guests to relax and socialize with ease.
Deck Infill Idea: Cable Railings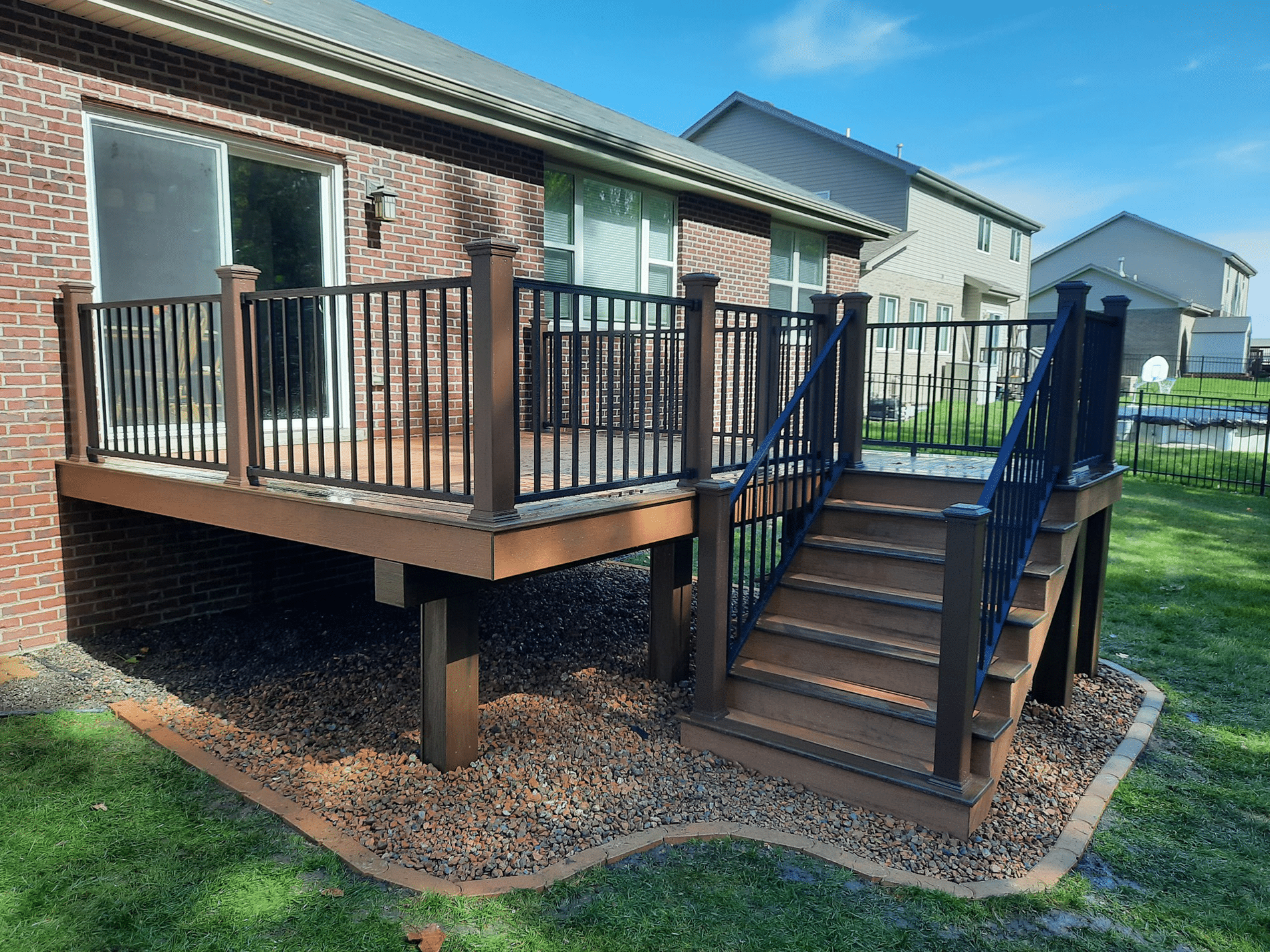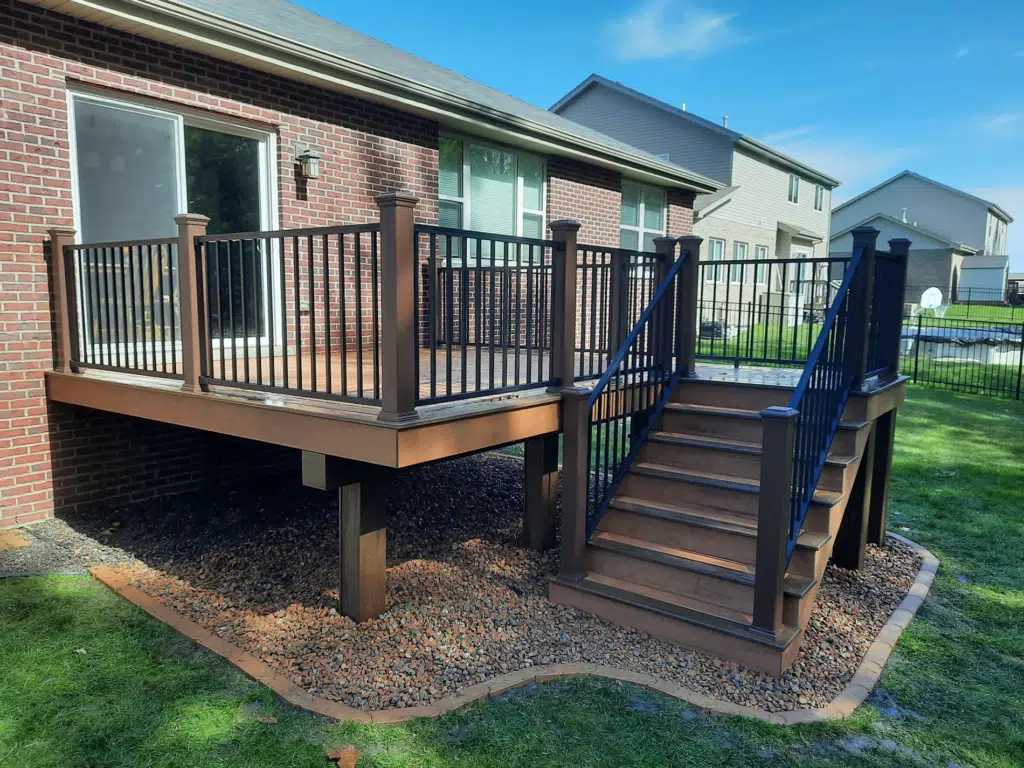 Steel cables are an excellent infill option to consider for your
. Cable railings provide a safety barrier without obstructing views or blocking wind, allowing for ample air circulation and a sense of openness. 
Adaptable to a wide range of design styles, cable railings can bring a modern, minimalist, or even an industrial touch to your deck's overall look. Consider this creative infill option and give a distinct visual appeal to your outdoor space while maximizing airflow and views.
Material Idea: Composite Decking + Wooden Railings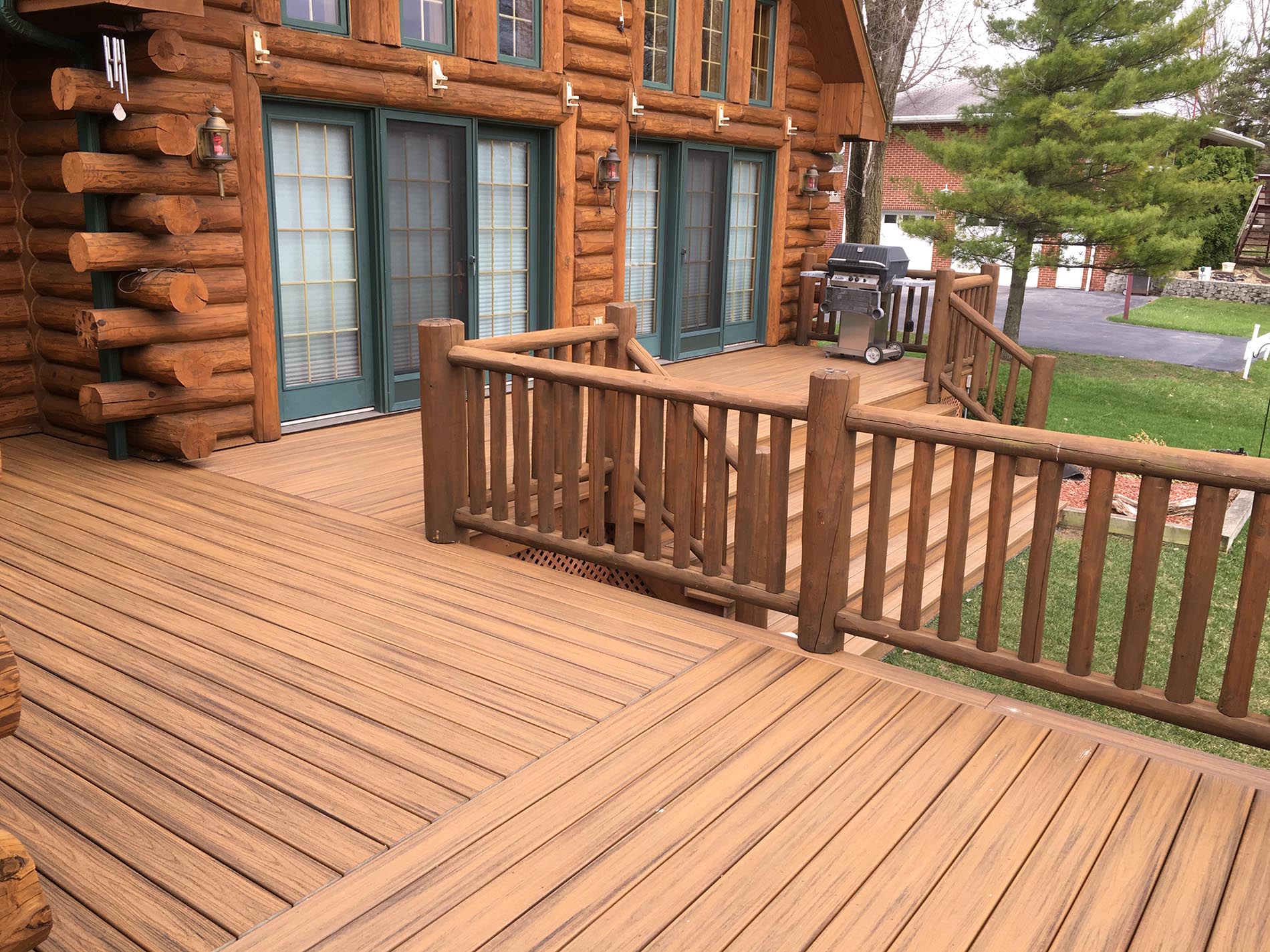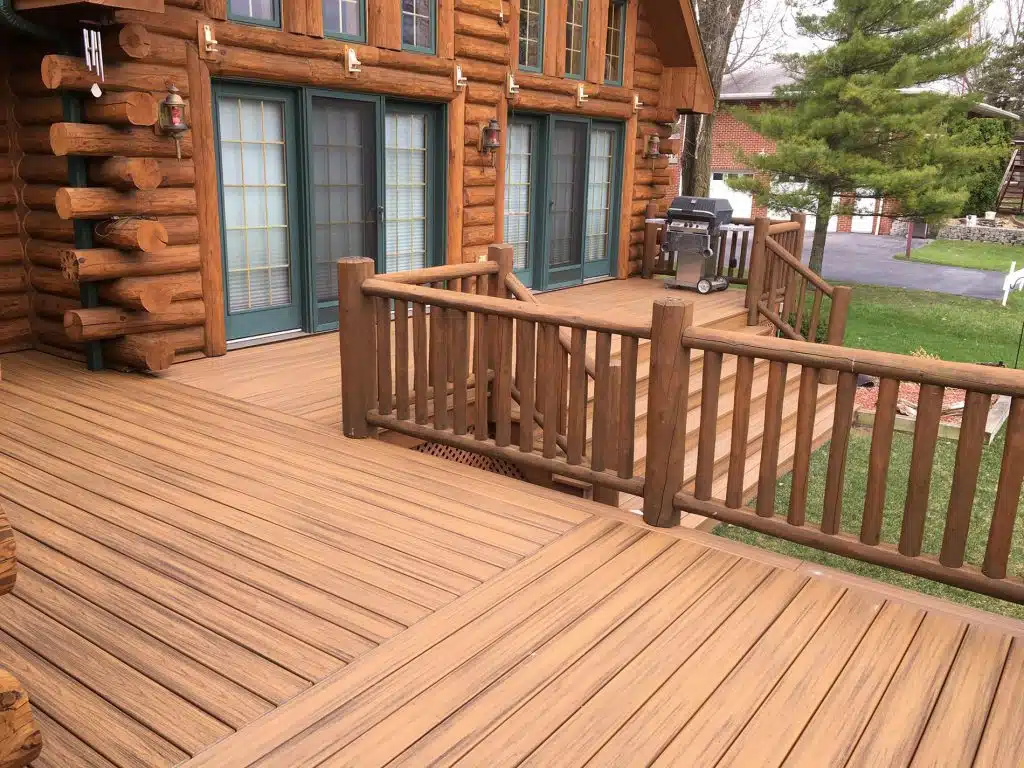 In today's world of deck design, composite and aluminum materials have become increasingly popular choices for railings due to their durability and low maintenance needs. However, it is essential not to overlook the beauty and adaptability of wooden railings, especially in particular designs and settings.
For example, when working with a rustic or log cabin-style home, incorporating wood deck railings can create a harmonious and cohesive appearance that matches the aesthetic of the property. In such cases, opting for composite decking with custom wood railings allows you to enjoy the benefits of a durable, low-maintenance deck surface while still maintaining the rustic look of natural wood.
Deck Posts Idea: Post-Cap Lights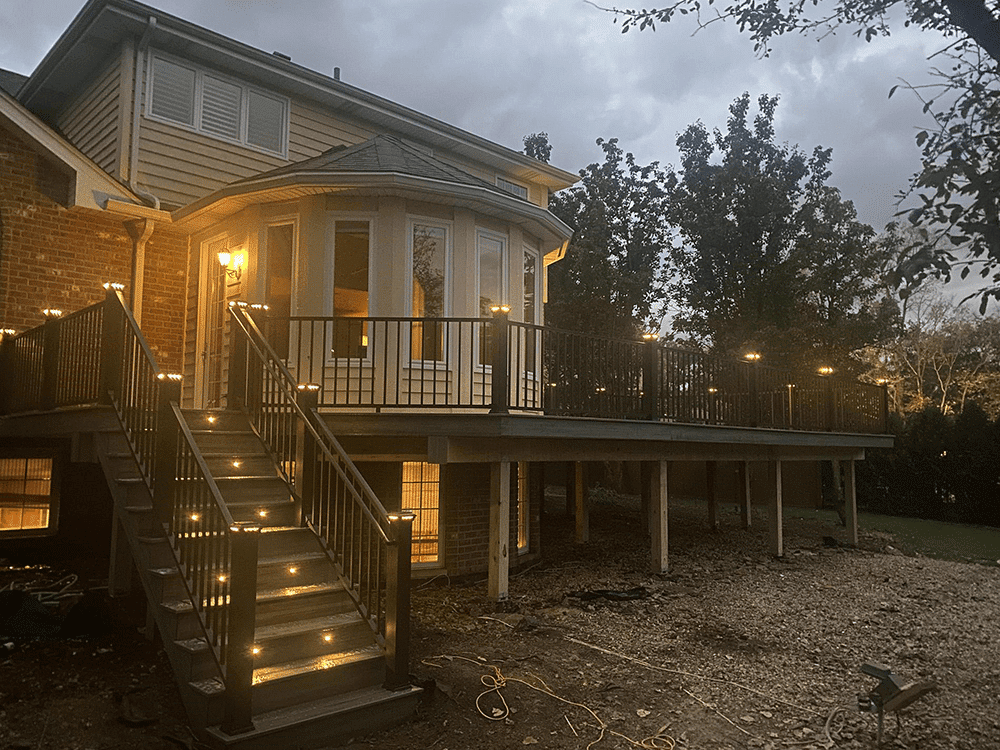 Enhance the ambiance and safety of your deck with the addition of post-cap lights. This type of deck lighting integrates into your railing post caps, providing subtle illumination for your outdoor living space. Post-cap lights not only enhance your deck's appearance but also offer improved visibility for evening gatherings and when walking around the deck.
Discover more deck lighting ideas by exploring our article "5 Deck Lighting Ideas to Make Your Outdoor Space Shine."
Choose The Leading Deck Railing Builders In Chicago's Suburbs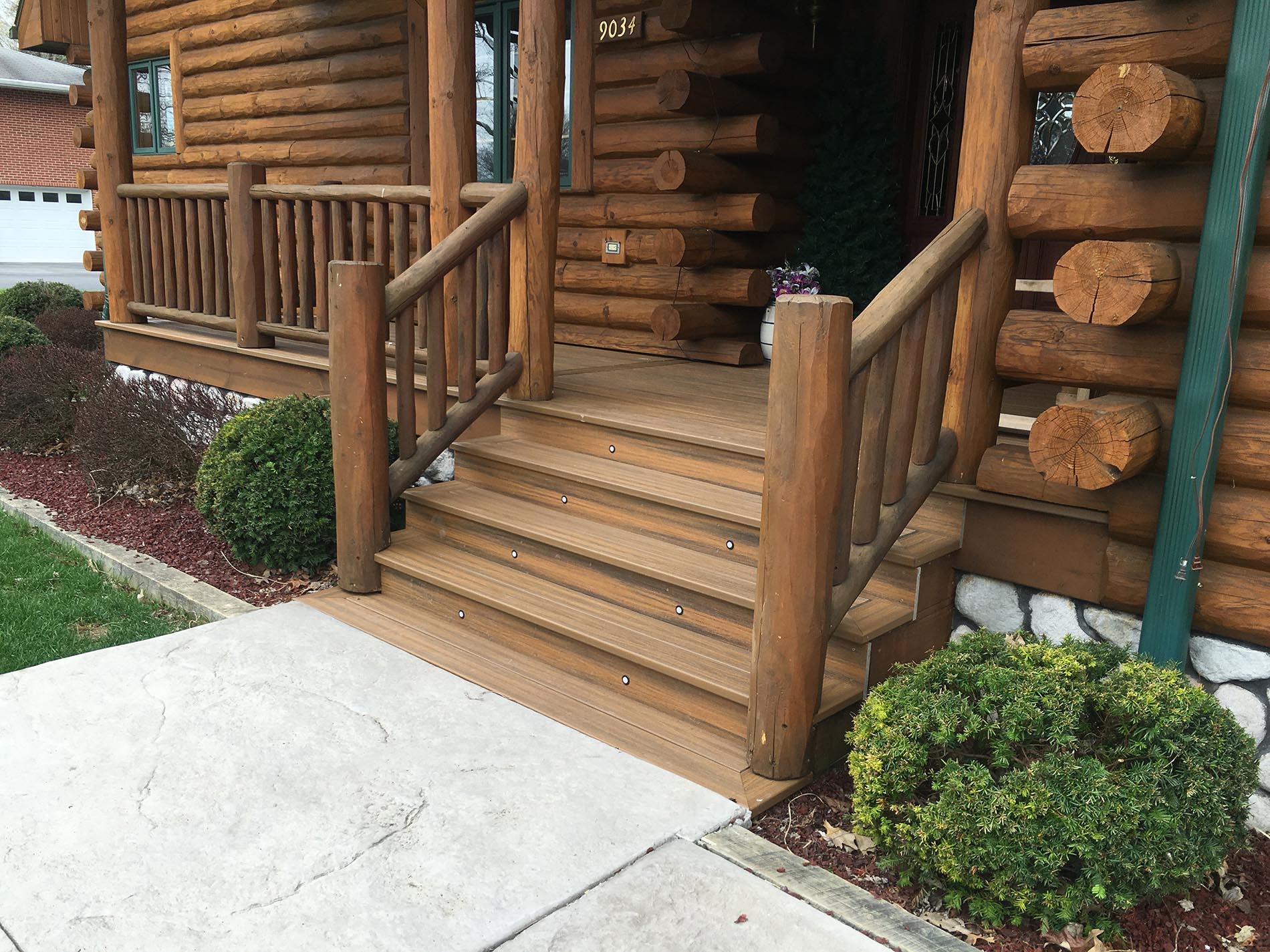 Ready to create the customized deck of your dreams? If you're in Chicago's suburbs, Mitchell Construction is the expert team you can trust. With over 40 years of experience and a commitment to bringing your vision to life, our team is ready to craft a deck that perfectly reflects your personality. If you live in Chicago's suburbs, call us or  request your free estimate today or learn more about our deck and railing installation services.