Deck Railing Experts with 40+ Years of Experience Serving Chicago's Suburbs
At Mitchell Construction, we know that the key to a beautiful, attractive deck is in its railings. Our expertise in installing durable Trex railings, combined with 40 years of experience working in the area, gives us a unique edge in finding the perfect railing style for your outdoor space.
When building your new deck, we offer various railing styles tailored to your preferences. And if you're in need of a deck remodel, our skilled team can replace your old railings with composite or aluminum railings that beautifully complement your space.
Learn more about our deck railings and the options available to make your deck uniquely yours.
Railings: A Vital Element Of Your Deck's Design And Function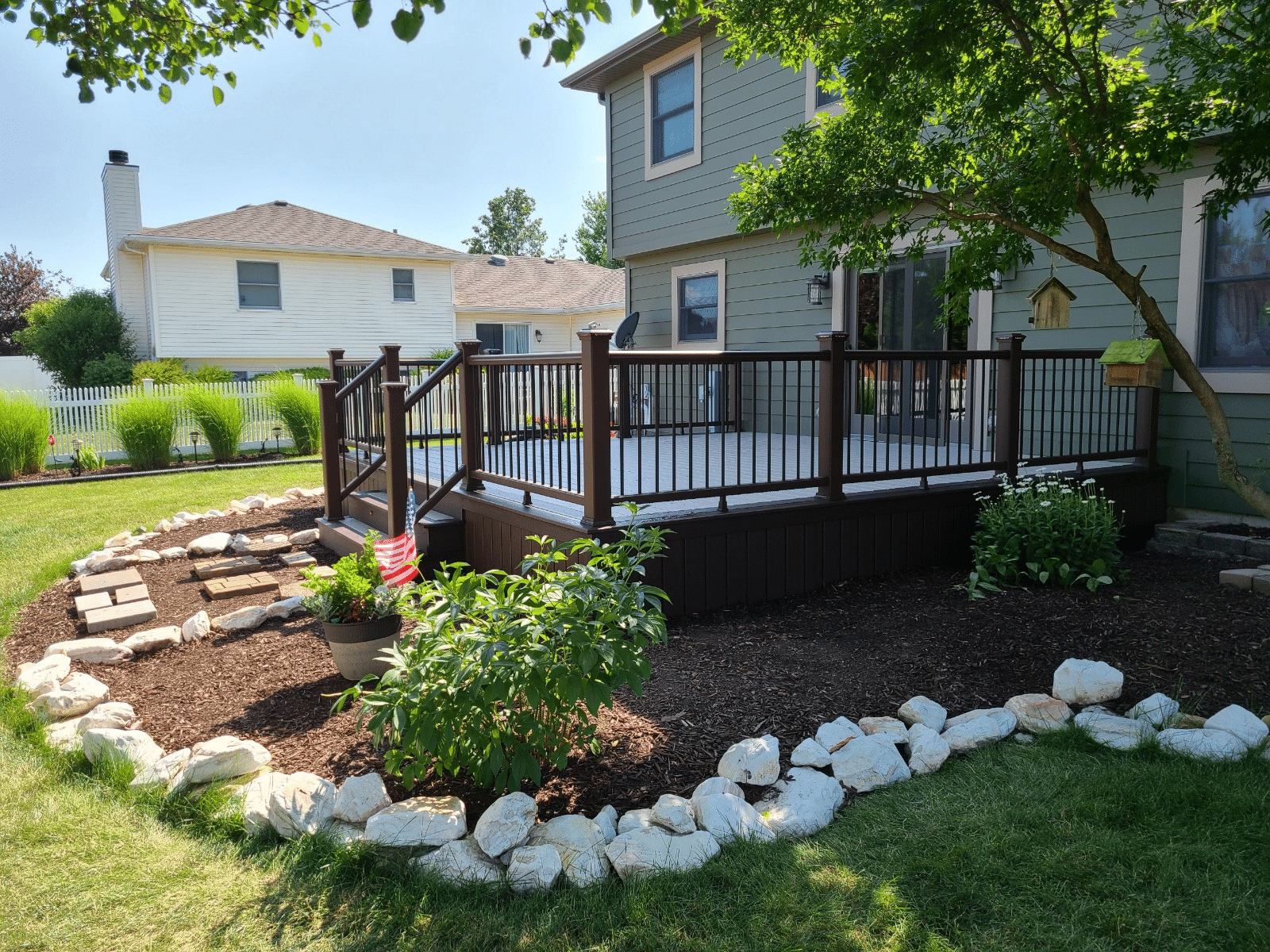 When planning a deck, size and materials often take center stage, but railings are a vital element that shouldn't be overlooked. The railing goes beyond providing safety for your family and guests; it significantly impacts the visual appeal of your deck, transforming it from average to exceptional. Here are some key advantages of installing premium-quality deck railings, such as those installed by our team:
Durability and longevity:

Like a great deck, high-quality railings are built to last, giving you peace of mind and ensuring your investment stands the test of time.
Aesthetic value:

A well-designed railing adds elegance and charm to your deck. If your home or deck exhibits a particular style, choosing the right railing can amplify that style.

Customization:

You can customize the materials, colors, and even individual components of your railing system, making it easy to achieve the perfect look.
Increased home value:

Beautiful railings show potential buyers that you invested in quality materials and design.
Customize Your Deck Railings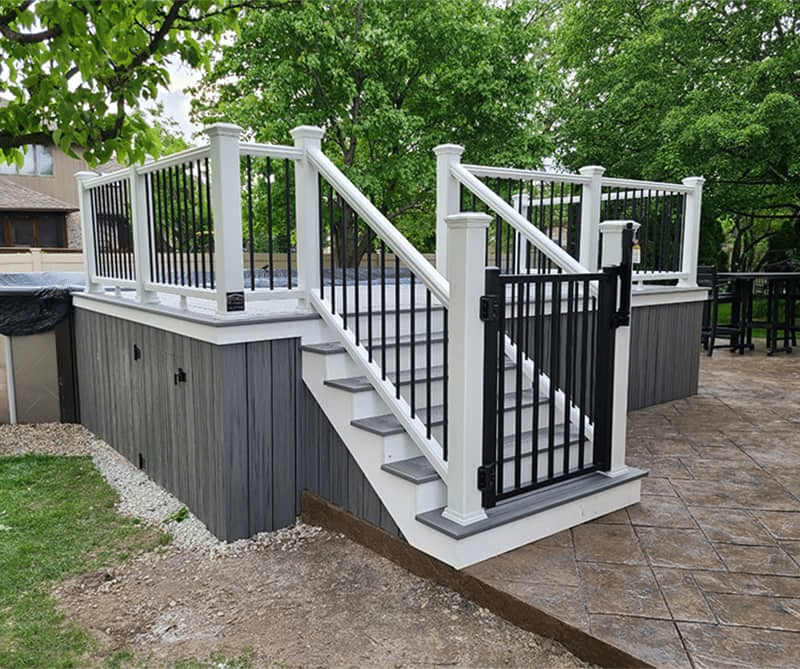 At Mitchell Construction, we offer a wide range of railing options, ensuring you find the perfect fit. Customize every aspect of your railing systems, including materials, design, and additional features:
Materials: Choose from various railing materials to suit your home's aesthetic and personal preferences. Our options include composite, aluminum, and wood, each offering unique benefits and styles.
Customize rails, infills, and more: Tailor your railings to reflect your taste and preferences by choosing the perfect combination of top rails, bottom rails, infills, posts, and other design elements.
Infill options: Select from various infill choices, such as composite or aluminum balusters, glass panel infills, mesh, or sleek cable systems.
Gates: Do you have any children or pets? Include gates in your railing design for improved security and controlled access.
Deck Lighting: Illuminate walkways and enhance nighttime use with LED lights that integrate into your railings.
ADA Handrails: For those with accessibility needs, we offer sturdy and secure ADA-compliant handrails.
Curved Designs: Customize your railings with uniquely curved or angled designs for added architectural interest.
Trex Pro Contractors That Ensure Your Satisfaction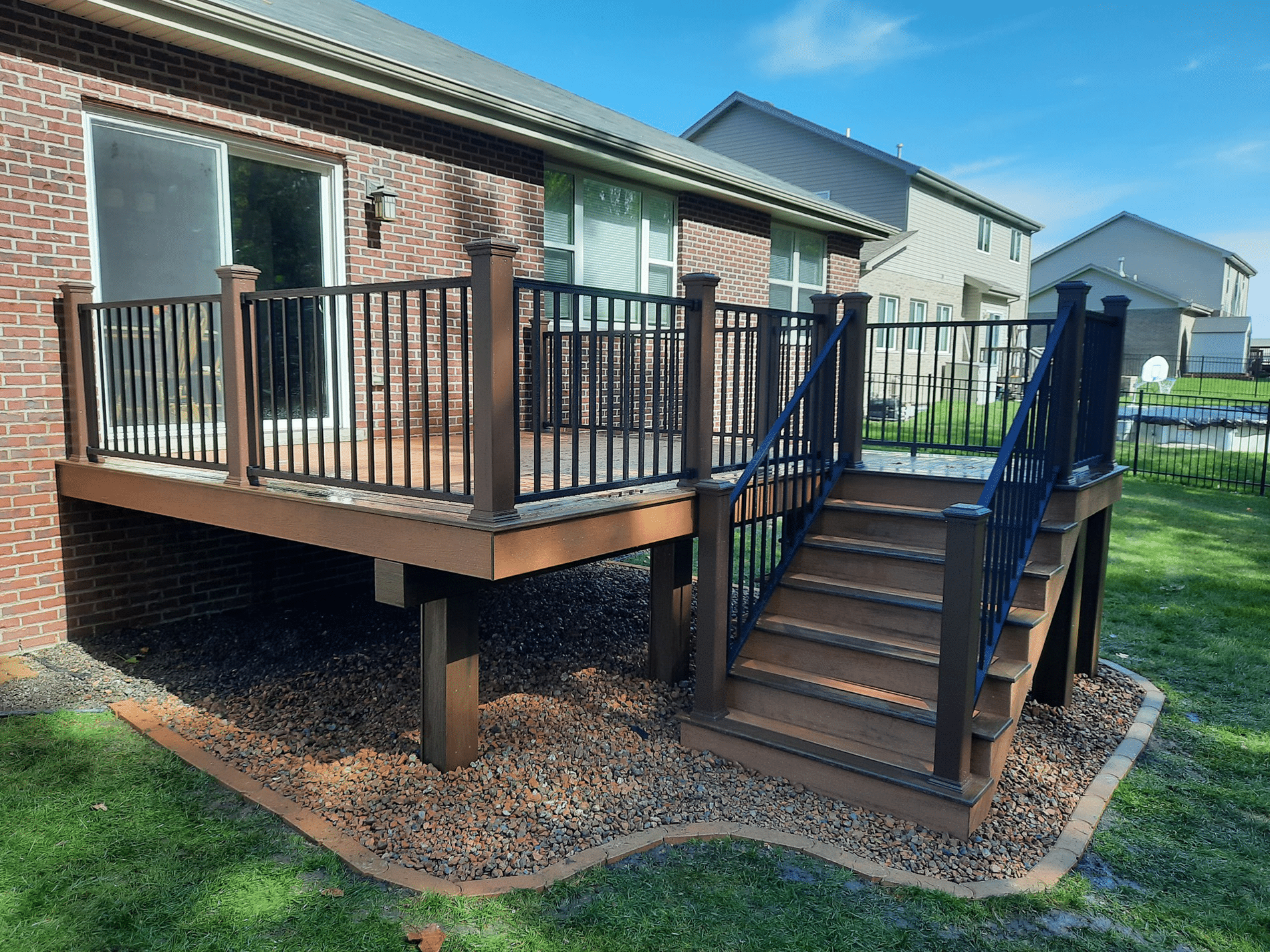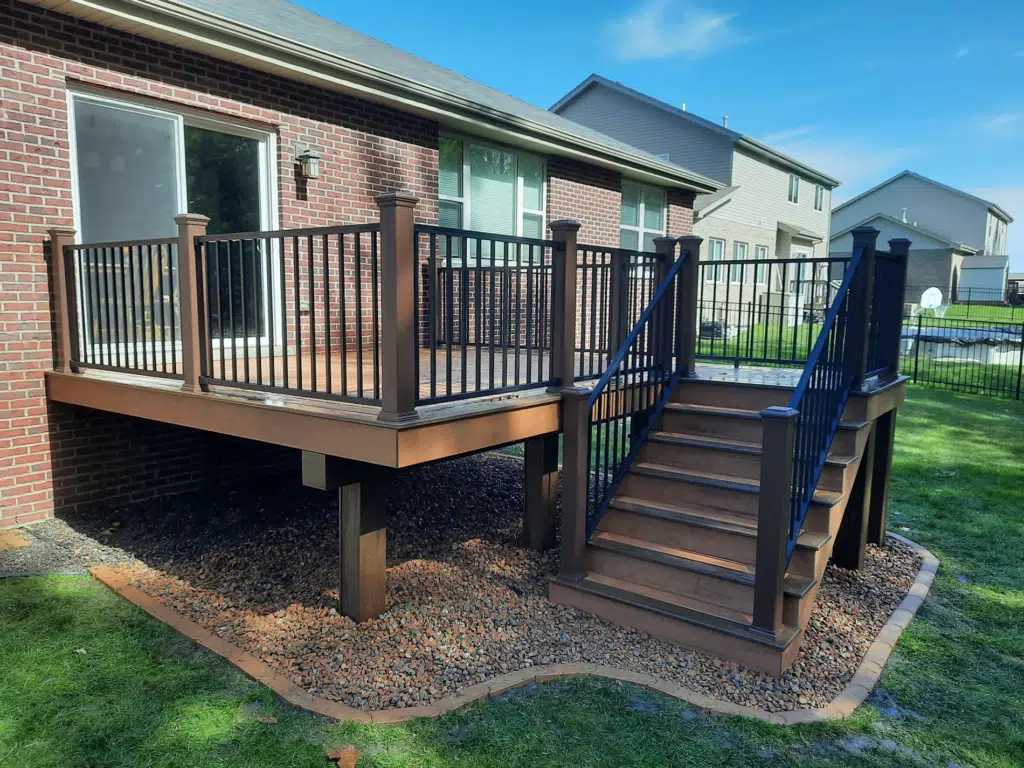 As Trex Pro Platinum contractors, Mitchell Construction is dedicated to providing our clients with the highest-quality Trex railing products and installations. Trex's aluminum and composite deck railings are renowned for their durability, low maintenance, and attractive design options that seamlessly complement any deck. Trust in our expertise and dedication as Trex Pro contractors, ensuring your satisfaction with every project.
Contact Chicago's Suburbs' Top Deck Railing Specialists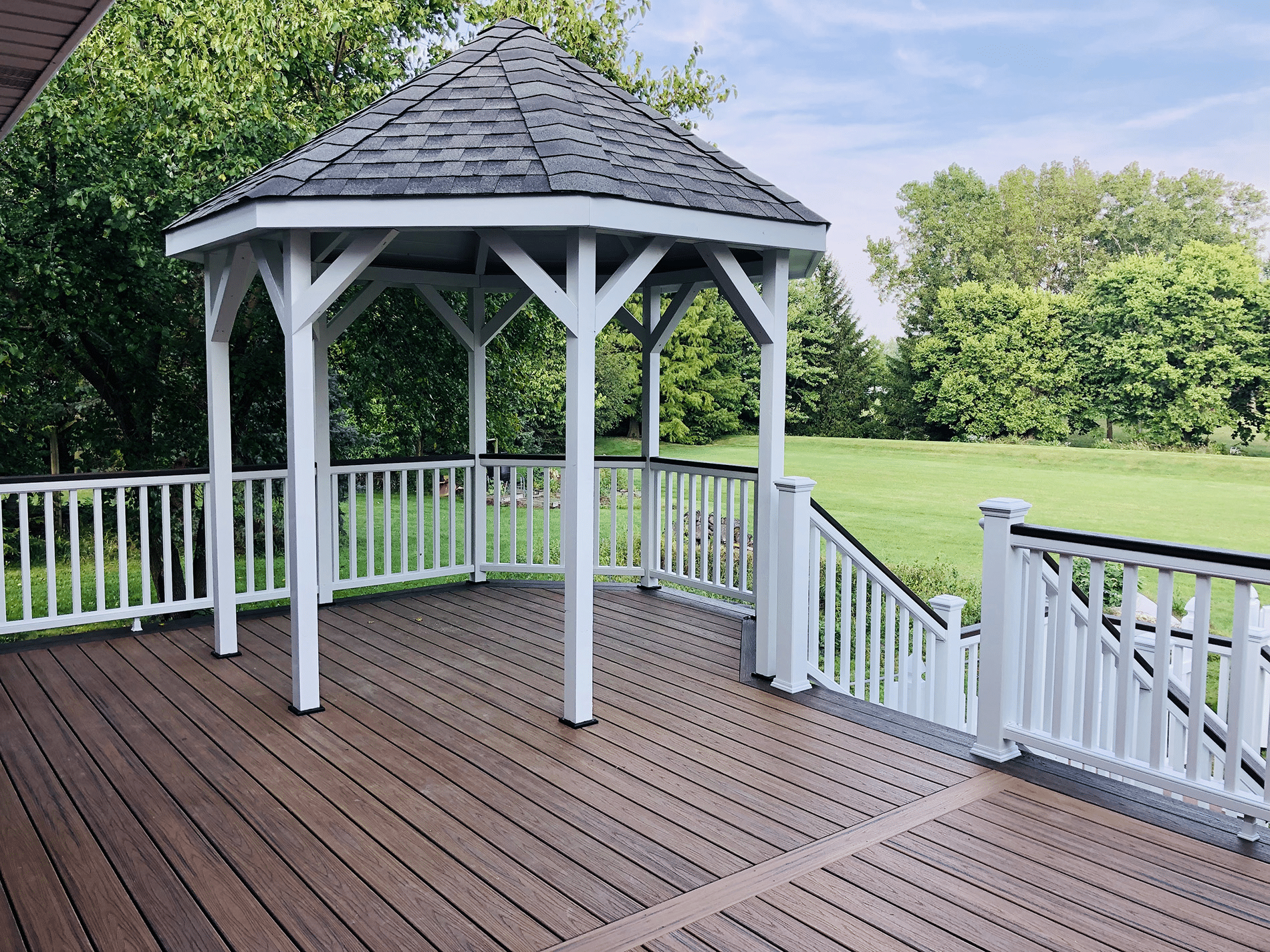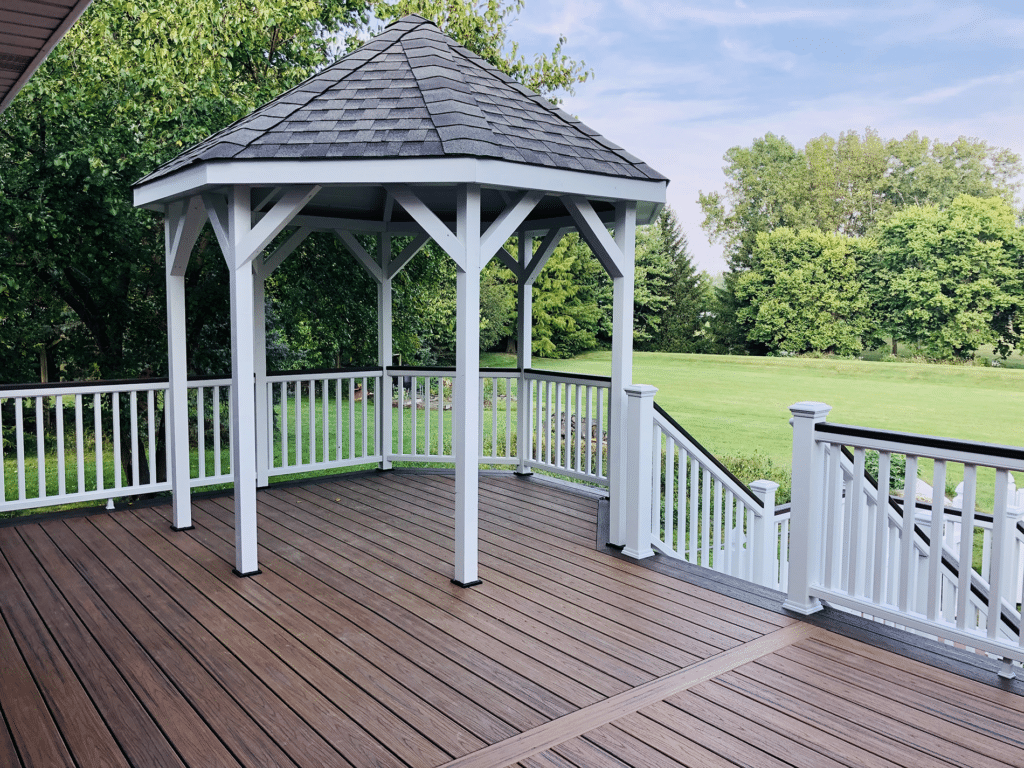 Discover the difference that Mitchell Construction's deck railing expertise can make on your project. Give your deck the perfect finishing touch with our customizable railings, and trust our team to deliver a stunning result. Whether you're starting a new deck project or giving your old one an upgrade, contact us now to explore your options and schedule a consultation with our deck railing specialists. Let's bring your vision to life!